RSS feed for this blog
NetSpeed Blog
Thursday, March 19, 2015
Darleen DeRosa recently wrote an excellent article on "Measuring the ROI of Leadership Development" for Business2Community.com. Her key points were that organizations must consistently take the following actions to measure the effectiveness of leadership programs: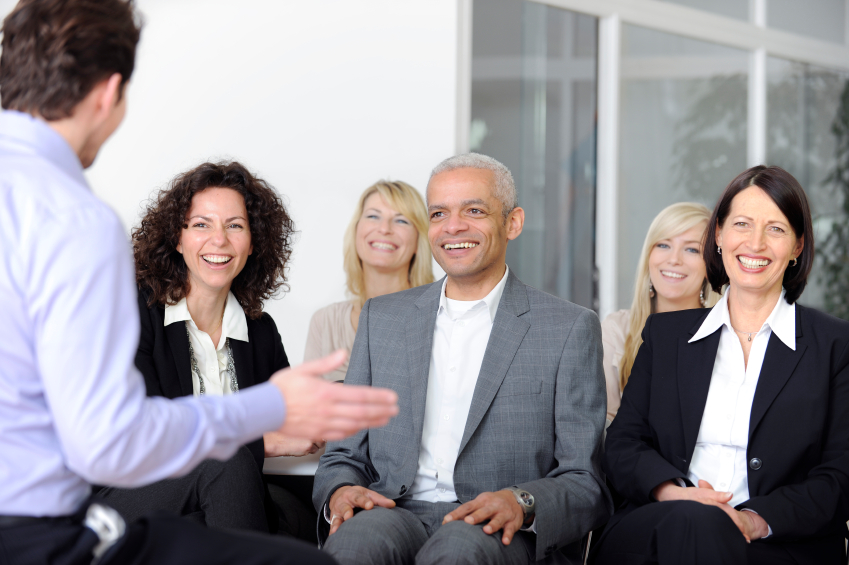 Conduct pre- and post-training assessments
Collect feedback
Evaluate leadership execution
Appraise retention
Assess succession
We agree! An easy way to addres the first three items on this list is to build robust pre- and post-classroom reinforcement tools and metrics into your leadership training programs. Careful thought and planning as part of the instructional design process can help to eleviate some of the anxiety that can creep up later when we're facing the important question: How do we prove our value in concrete and measurable ways
Posted by Michelle Kunz at 4:04 pm 0 Comments
---
Monday, March 9, 2015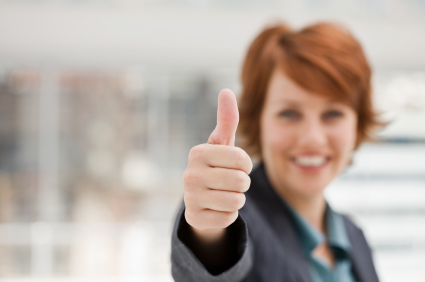 I recently read an article at TD magazine titled "Learning, Talent, and Leadership Development: Evolution and Revolution" by Annie McKee. It succinctly captures why effective talent management and leadership development are so critical. I completely agree with the two challenges: centralizing talent management to reduce fragmentation and focusing on developing leaders at the middle and executive levels. However, I think leaders at all levels in any organization have to develop self-awareness, empathy, and the ability to communicate, problem-solve, and address ambiguity and conflict.
Nick van Dam, partner, global chief learning officer, and client advisor at McKinsey is quoted in the article as saying, "If you don't have the right people capabilities in your organization, it's very unlikely that you'll be successful in the execution of your business strategy." Frontline leaders would benefit from developing their foundational leadership skills when they begin their careers, not just when they are promoted to middle management. My ebook, The Other Side of the Desk, introduces 25 leader behaviors for new and emerging leaders on the frontline. Check it out and let us know how we can support your leadership development efforts with new and emerging leaders.
Posted by Cynthia Clay at 9:34 pm 0 Comments
---
Wednesday, March 4, 2015
I've come across two interesting articles this week featuring the opinions of one generation about another generation. With 19,000 baby boomers retiring every day, many organizations are focusing on how to prepare millennials to step into management roles.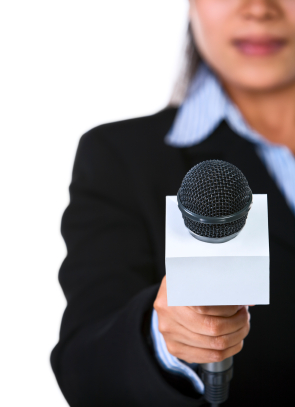 Check out this article "The Baby Boomer Legacy: The Millennial Perspective" which offers the observations of a millennial who values lessons learned from boomers: original technical innovation, disruption and patience, and client service.
With millennials projected to be the largest generation in the workforce as boomers retire, research reveals what it takes to attract and retain them. Read this blog ("Research Roundup: Millennials, Their Skills, and Their Training Needs") to learn more about the value that millennials bring to the workforce: fresh ideas, tech savviness and adaptability.
If you'd like to explore these generational differences, strengths and values, plan to attend our next NetSpeed Leadership webinar, Leading Across Generations, on Tuesday, March 10 from 1:00 to 2:30 Eastern/10:00 to 11:30 a.m. Pacific.
This webinar is one of 24 courses in the NetSpeed Leadership2 program designed to develop the skills of new and emerging leaders.
Posted by Cynthia Clay at 8:29 pm 0 Comments
---
Tuesday, February 3, 2015
It's the New Year, beginning again with possibility and potential as we start our next transit around the sun. Last year at this time, I was imagining a newly revised NetSpeed Leadership program, all 24 modules, redesigned for the face-to-face and virtual classrooms. I wasn't sure exactly how we would accomplish that ambitious goal, but the NetSpeed team took charge and made it happen with excellence. By September 2014, we developed and launched NetSpeed Leadership 2. This interactive program has been well-received by clients who want to develop the leadership skills of their first-level supervisors and managers.
This couplet (often falsely attributed to Goethe) always inspires me to reach high to achieve goals: "Whatever you can do or dream you can, begin it. Boldness has genius, power and magic in it!" I find that setting my intention to accomplish a mighty goal unleashes ideas, actions, and connections that guide me to the achievement of my aims. (And it really helps to have such talented people working on the NetSpeed team!)
In 2015, in partnership with a valued client, we are developing a new virtual leadership program for managers with remote or geographically dispersed teams. We want to help these managers develop deeper relationships, achieve higher productivity, and increase their teams' successes, even though they are working across the country or across the world from their direct reports.
What ambitious goals will you set for 2015? Are you stretching yourself and your team to achieve more than they thought possible? What partners could help you achieve those results?
If your goals for 2015 include the development of your supervisors' and managers' skills, we'd love to talk. Take a moment to download our ebook, The Other Side of the Desk: Five Leadership Guidelines for New Managers, or have your new leaders complete our leadership self-assessment.
Let us be your go-to partner in leadership development for 2015.
Posted by Cynthia Clay at 1:10 pm 0 Comments
---
Tuesday, January 6, 2015
If you want to bring your virtual classroom to life, think of your learners not as a passive audience, but as active participants in the learning experience. How will you engage them? How will you capture their opinions and ideas? How can you build peer-to-peer, social learning into the virtual classroom design?
Over many years of observation and personal experience, I classify the most common types of webinar deliveries into three categories: average, better and best
Average Webinar: Presenter delivers a one-way lecture with an uploaded photo instead of streaming video and asks the audience to hold their questions until the end. He may or may not have a host/producer collaborating in the webinar delivery. Participants in the audience multi-task while listening with one ear to the online lecture. Common participant comment: "I got a lot done while I was logged into that webinar!"
Better Webinar: Presenter introduces herself on camera at the beginning of the webinar, then switches to an uploaded photo. She may include a couple of polls and an opportunity to chat but relies on the host/producer to let her know if there is anything in the chat pane she needs to be aware of. Participants may skip the polls and chat and remain in passive observer mode, multi-tasking occasionally at their desks. Common participant comment: "There was a lot of good information presented. I'd like to get that slide deck to see what I might have missed!"
Best Webinar: Presenter facilitates an interactive web workshop, weaving polls and chat opportunities throughout the session. He may remain on camera for the entire webinar to build rapport. He works seamlessly with a host/producer to ensure that there are seamless transitions from one activity to the next. He uses participant names and reinforces their contributions. Participants are actively engaged every 2 - 3 minutes in the delivery of the session. It feels as engaging as a face-to-face classroom. Common participant comment: "That was so engaging and interactive, I completely lost track of the time!"
Your lively virtual classroom will benefit from an active host/producer. The presenter and the webinar host/producer perform a choreographed dance. Ideally the two have practiced the content, conducted a dry run, and are operating in complete synchronization. Without that choreography, a presenter has to interrupt the flow of the experience to make requests, such as, "Host, can you please open that poll now? Okay, let's close it and see what we've got. Can you publish the results now?"
Download our Webinar Production Checklist, to ensure a great virtual classroom experience.
Posted by Cynthia Clay at 1:13 pm 0 Comments
---
Tuesday, December 2, 2014
According to Fred Hassan (HBR blog), frontline leaders make up 50-60% of an organization's management team and directly supervise as many as 80% of the organization's employees. These emerging leaders are critically important to the success of any organization and its ability to attract, motivate, engage, and retain qualified staff.
The two most pressing issues faced by leaders, as reported in a recent Global Human Capital Trends report (Deloitte Consulting), are building global leadership (38%) and retention and engagement (26%). Yet many new managers are promoted to their first critical leadership role as a result of their strong performance as individual contributors and technical experts. They are often doers and achievers, not coaches and managers, catapulted from their former comfort zones into demanding roles that require new people skills. Without training and coaching, emerging managers may experience these challenges:
Struggling to manage coworkers who were formerly their peers

Focusing on performing their own tasks, rather than guiding the work of others

Avoiding performance problems and conflict

Relying on directive rather than collaborative or coaching leadership approaches

Assuming agreement rather than assuring agreement to the department's direction

Making unilateral decisions that are resisted by their teams

Failing to build commitment and passion when their teams are in dispersed locations
New frontline leaders require tested models, skills, and behaviors to ensure a positive impact on the 80% of the workforce they supervise or manage. NetSpeed Learning Solutions has updated its flagship leadership skills development program, NetSpeed Leadership®, to help frontline leaders meet the challenges of managing employees in a complex, demanding, often virtual, world. With 24 customizable modules which you may license and deliver in the face-to-face or virtual classrooms, NetSpeed Leadership equips your organization to meet the needs of these emerging frontline leaders.
Download our ebook, The Other Side of the Desk: Five Leadership Guidelines for New Managers, to dive into 25 leader behaviors that can help your managers transition effectively to leading others.
And take our leadership self-assessment to explore your leadership type. We are happy to aggregate the responses of up to 25 managers in your organization.
Posted by Cynthia Clay at 1:40 pm 0 Comments
---
Thursday, October 30, 2014
Recently I presented an interactive session for the Los Angeles Chapter of ATD. (Yes, my fingers still want to type 'ASTD'.) I called it Making It Work: Strategies to Manage the Crazy Makers in the Workplace. From the number of people who showed up eager to figure out how to work with those crazy people in their workplaces, I knew we had landed on a topic that had sticking power.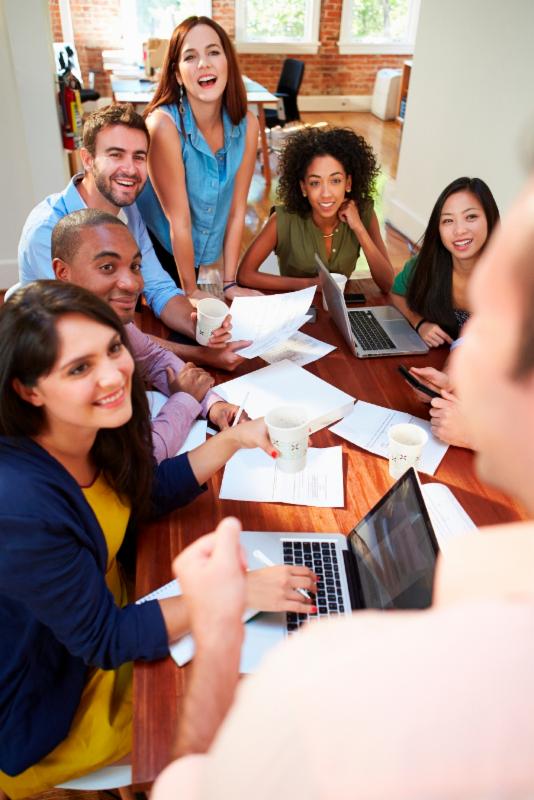 When I started my consulting practice, I used to deliver a popular workshop about working with difficult people. I noticed that this workshop was often attended by the most challenging people I had ever met! It finally dawned on me that managers were sending their difficult employees, hoping that they would recognize themselves during the workshop and magically fix whatever it was about them that was driving people crazy.
Daniel Dana estimates that 60 - 80% of organizational difficulties are tied to strained relationships. In a recent study by CPP Global, it was reported that 85% of US employees surveyed experienced conflict at work and that 76% of them went out of their way to avoid the person they were in conflict with. In fact, in the US, on average, employees waste 2.8 hours per week dealing with unproductive conflict.
Here's the bottom line: For every person driving you crazy, there is probably at least one person that you are driving crazy as well. If you want to reduce misunderstanding and conflict, as well as collaborate with others to achieve results, it really starts by looking straight in the mirror. Are you ready to do a communication audit, to take a look at your own beliefs about communication? Are you ready to take ownership of your impact on others and practice powerful strategies to build accountability and collaboration at work?
Check out our book Peer Power: Transforming Workplace Relationships, co-authored by Cynthia Clay and Ray Olitt.
Posted by Cynthia Clay at 2:53 pm 0 Comments
---
Thursday, October 2, 2014
After more than 25 years in the talent management arena, I've worked as an instructional designer, program facilitator, training director, external consultant, virtual learning expert, and CEO. In each of these roles, I've observed training implementation strategies that guaranteed success, as well as lack of attention to strategy that ensured failure. Seeing what works and what doesn't in talent development leads me to pose this question: What is the most important action you must take before launching a training initiative? Consider these possibilities:
Identify critical business objectives that might be impacted by access to training or information
Observe top performers to identify the specific behaviors and skills that drive their performance
Ensure that you are training the right people at the right time
Develop application-focused learning objectives
Determine the right blend of learning methods (synchronous and asynchronous)
Make sure you have skilled facilitators delivering the training experience
Focus on activities that drive learning transfer and on-the-job application
Identify measurement strategies to report organizational impact
Identify senior management champions to sponsor the training program
Ensure that the managers of identified learners are informed, ready, and committed to supporting the training experience
You could make the case that all of these actions are critical, but I would argue that managerial support (or the lack of managerial support) can make or break the success of your program. With the support of management, learners receive these positive messages:
Skill development and knowledge acquisition is necessary to achieve high performance
The organization is investing resources (time and money) to ensure your success
What you learn and how you apply that knowledge is critical to achieving the department's goals
Employee skill development is linked to the organization's business strategy
Management cares about your training attendance, your utilization of information and skills, and your overall performance
Learning and growth is an expectation for working in this organization
At NetSpeed Learning Solutions, we have developed Flawless Implementation Roadmaps™ for all of our programs and services to guide each step of your talent development initiative. Take a moment to read our whitepaper, Flawless Implementation: Five Keys for Successful Training.
Posted by Cynthia Clay at 4:22 pm 0 Comments
---
Thursday, August 28, 2014
Can you believe it's August and summer is almost over? There are only five months left in 2014 to ensure that your frontline leaders are primed to lead well in an increasingly virtual world. Is your organization facing these kinds of challenges?
Organizational change due to a merger or acquisition
Conflict and miscommunication reducing productivity
The need to increase employee engagement and retention
Expansion or growth stretching your teams to the limit
The need to manage dispersed teams in multiple locations
New supervisors and managers leaping into unfamiliar roles
We'd like to introduce you to NetSpeed Leadership 2, revised and updated for your organization's current challenges. We've got the resources to help you tackle the development needs of frontline supervisors and managers. Have your leaders take the Leadership Assessment to identify their leadership type. Contact us about creating a group Leadership Assessment that aggregates results from up to 25 of your leaders, at no charge.
Download our complimentary ebook The Other Side of the Desk: Five Leadership Guidelines for New Managers. It describes 25 leader behaviors with concrete, practical suggestions for how to implement these behaviors at work. These five leadership guidelines describe a NetSpeed Leader, someone who leads with vision and optimism, focuses on results, holds high expectations, coaches and develops staff, and builds trust.
Check out the NetSpeed Leadership 2 Program Resource Kit to get an overview of all 24 NetSpeed Leadership modules. Build practical management skills that lead to on-the-job application and results. Download a preview of two modules for the face-to-face and virtual classrooms.
We don't stop with instructor-led training. We also give you launch-ready tools to reinforce learning and transfer new behaviors to the workplace through the NetSpeed Coach Learning Center. Then we help you measure and report those results to your senior management team.
We would love to partner with you to develop your new and frontline leaders. We'll make sure you achieve a flawless implementation through each step of your training program rollout. Contact Tim Jones to get a personal introduction to these resources (tjones@netspeedlearning.com, 206-877-517-5271).
Posted by Cynthia Clay at 1:36 pm 0 Comments
---
Friday, August 1, 2014
Recently I endured a three-month process to refinance our house and get a home equity line of credit. The bank we chose is a large US bank where I have been a customer for over 30 years. In fact, I worked there for nine years early in my career. I approached the loan refinance expecting a smooth process with good communication. What I experienced instead constantly reminded me of an organization's need for both effective systems and strong interpersonal skills to win customer loyalty.
At the peak of frustration, after two and a half months of eight separate underwriting requests spaced two weeks apart, I actually cried in genuine anguish upon hearing the news that our loan closing would be delayed again due to just one more underwriting request. (Trust me, if you are making your customers cry in frustration, you are not building customer loyalty.)
After finally losing it, I wrote up a two page document listing every instance of customer contact, promises made and not kept, failed communication, and each underwriting request, including the contradictory ones ("Please explain your increase in income in 2013." "Please explain your decrease in income in 2013."). Fortunately, after my meltdown, they began to treat me as a "difficult customer" whose file was escalated to management. I received daily updates, reasonable explanations, and ultimately closed loans with decent interest rates.
Customer service studies consistently reveal several factors that matter to your customers:
On-time delivery

Low error rate

Trusting relationships

Solving problems on the spot

Product or service guarantees

Making it right (service recovery)
In this banking situation, every one of these factors was compromised. On the positive side, the bank eventually waived several large fees in order to placate me and keep my business. Am I loyal customer now? Not exactly. Like many angry customers, I processed my weekly frustration on Facebook. My friends were sympathetic and shared their own bad experiences with the same bank. If I had the musical ability to compose a song about the experience and post it YouTube, you can bet I would have done it!
To learn more about Blazing Service, our six-module customer service training program, download a Training Impact Map to see how this program can help your organization build and sustain customer loyalty. Or request a preview of a couple of Blazing Service modules to see how we can help you develop the skills of your customer-facing staff.
Posted by Cynthia Clay at 10:13 am 0 Comments
---
Thursday, July 10, 2014
We are delighted to launch the all new NetSpeed Leadership 2 (NSL2) program designed to develop the skills of new managers and first-level leaders in fast-paced organizations like yours. Based on our tested, effective leadership skills training courses, NSL2 gives you the flexibility of a modularized training system that includes post-class reinforcement and measurement tools.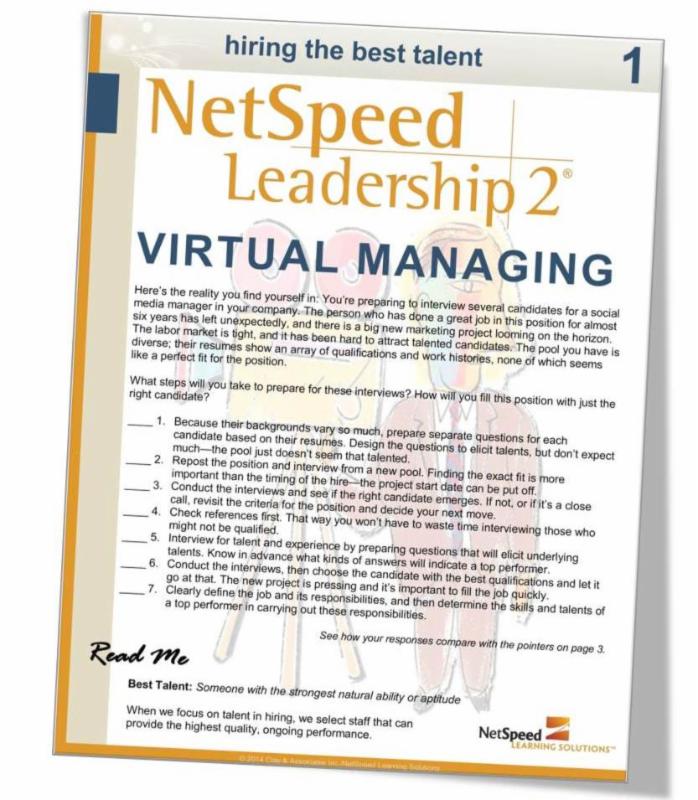 We put the instructor at the center of NSL2 because we believe in the power of facilitated learning in either the face-to-face or virtual classrooms. With our blended approach, you are able to offer synchronous training and asynchronous follow-up for learning transfer.
Revised and updated for 2014, the 24 modules can be delivered in three hour segments face-to-face or in 90-minute engaging web workshops online. NSL2 supports team leaders and managers who want to:
Set expectations for individuals and teams

Manage priorities

Coach employees to achieve performance goals

Adapt to diverse communication styles

Manage colleagues in dispersed locations

Correct performance problems quickly

Motivate and inspire others to high performance
Are you a Visionary, Coaching, Collaborative, Results-oriented, or Trust-building Leader? Take five minutes to complete our leadership assessment and identify your leadership type. To celebrate the launch of NetSpeed Leadership 2, we are offering this complimentary assessment for managers in your organization. Contact us at info@netspeedlearning.com to request this free aggregate report for up to 25 managers.
Be sure to download our ebook, The Other Side of the Desk: Five Leadership Guidelines for New Managers.
Visit netspeedlearning.com to request a free preview of a new NetSpeed Leadership 2 module. We look forward to hearing your feedback.
Posted by Cynthia Clay at 2:34 pm 0 Comments
---
Thursday, June 5, 2014
As we continue to grow here at NetSpeed Learning Solutions, we are taking a closer look at our processes and procedures so that we can consistently deliver high-quality results for our clients. I ask myself questions like these every week: How can we create a learning organization with clear processes? How do we make sure that our quality of service isn't dependent on one person's memory? How can we move past oversights and finger-pointing and instead clarify and document the systems that support excellence?
Our strategy is to create a culture of accountability. If you have ever worked in an organization that is expanding, then you know you must document and improve the processes or else
Goals and expectations are clearly defined.

People are willing to admit their mistakes (not hide them).

Everyone seeks feedback from others to improve their work.

The focus is on process improvement (not finding the right person to blame).

Attention is placed on skill development, not punishment.

When confusion arises, people clarify roles and responsibilities.

There is little or no drama when an error is made.

People step forward to help coworkers to meet client or customer needs.

No one micro-manages anyone else.
In this culture of accountability, colleagues see themselves as personally accountable for results. At the same time, they recognize the importance of effective collaboration with their coworkers.
Check out the book Peer Power: Transforming Workplace Relationships, co-authored by Cynthia Clay and Ray Olitt. Or bring the Peer Power program in-house to develop the skills of individuals and teams for greater accountability and collaboration.
Posted by Cynthia Clay at 12:15 pm 0 Comments
---
Thursday, May 1, 2014
Nope, P & L doesn't stand for Profit & Loss in this newsletter. I'm talking about the letters P & L in the mnemonic GAMEPLAN. If you manage a virtual team, you have to know your GAMEPLAN in order to lead them effectively.
The P stands for "Plan Meetings." If your team is dispersed, virtual meetings are the best means of keeping everyone collaborating and on track. However, they often require more planning than casual face-to-face meeting staff meetings. Plan an agenda with clear indications of the kind of thinking or discussion you want. Send it out in advance so that everyone can be prepared to contribute.
The NetSpeed Learning Solutions team meets every week to ensure that we stay in the loop on our client commitments and priorities. Our standing agenda begins with Celebration. Each person shares an accomplishment from the week before. Admittedly, this can be difficult after a busy week; however it serves dual purposes: keeping us focused on what we have achieved and keeping everyone else informed of our priorities.
Then we move to What's Hot, a time for each person to share an important priority taking their attention in the current week. One of the challenges of managing workloads virtually is that people can't easily peek into someone's office to see what they're working on. This agenda topic allows everyone to quickly say, "Here's what's sizzling for me this week."
Next we move to Logistics and review the company events calendar to see what webinars, courses, and marketing events are planning for the next couple of weeks. This quick review helps us anticipate and resolve outstanding issues before they become fires.
We follow Logistics with a Client Onboarding discussion in which we identify new clients and make sure that the team is clear about who and how we will support them. (This usually leads to scheduling a more detailed onboarding meeting later because we try not to get bogged down in the staff meeting with these details.) It also gives us all a chance to learn about new clients and projects.
And we end the meeting with Mutual Appreciation. I took this suggestion from John Mackey and Raj Sisodia's book, Conscious Capitalism, and I share their opinion that ending a meeting this way is powerful. We take a few minutes to acknowledge our teammates for their contributions and assistance. When workloads are heavy and we're under deadlines, this simple time of acknowledgement shifts us all away from blame and frustration to appreciation and acknowledgement.
The L stands for "Leverage Technology." We've added more virtual team members this year and that made it clear that our old way of meeting in our conference room with a couple of long-suffering teammates on a phone bridge wasn't serving us. Now we all log into a virtual meeting from our desktops. Our preferred platform is Adobe Connect, but we can also use WebEx and Microsoft Lync at times. Any platform with chat, audio, the ability to present information using slides, desktop-sharing, and web cameras will do. In this virtual meeting space, we are all equal players. Side benefit: We've found that it cuts down on meandering side discussions.
Our growth in 2013 made it clear that we needed to have a common collaboration site for documents. We're actively implementing a SharePoint site to stamp out version control challenges on instructional design projects, as well as house the latest versions of our content in leadership, customer service, and interpersonal communication skills. We are working right now on a complete update of all 24 NetSpeed Leadership® modules. A team of instructional designers, quality control folks, project managers, and graphic designers can check out the latest set of documents for a module, uploading them when their work is complete.
Posted by Cynthia Clay at 1:27 pm 0 Comments
---
Friday, April 4, 2014
This article by Cynthia Clay was one of the Top 10 articles of 2013 for Training Industry and is reprinted by permission from Training Industry.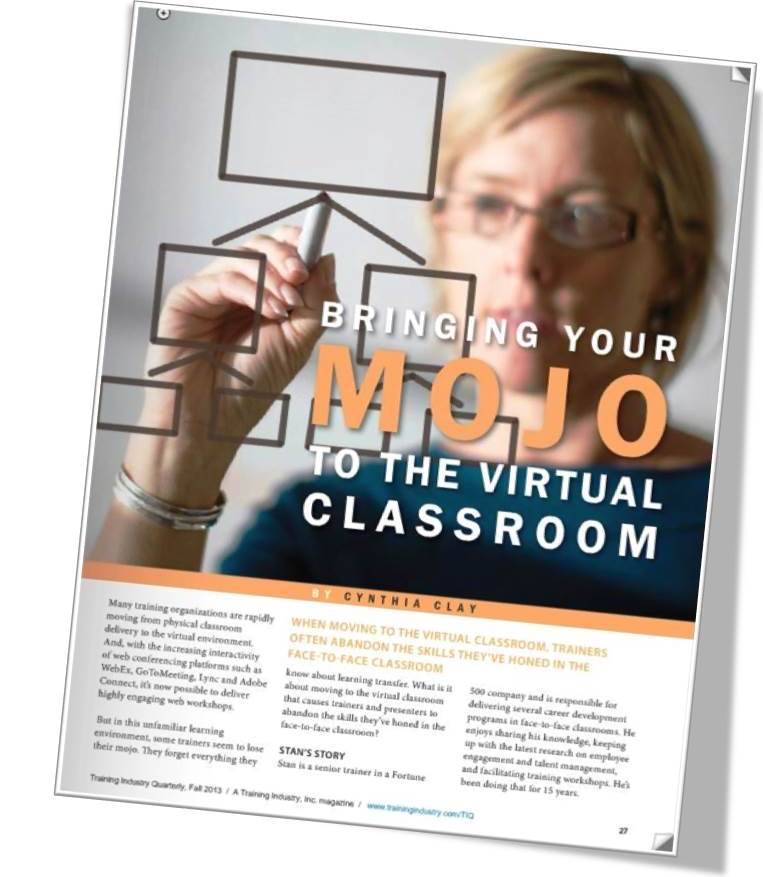 Many training organizations are rapidly moving from physical classroom delivery to virtual classroom delivery. With the increasing interactivity of web conference platforms like WebEx, Lync and Adobe Connect, it's possible to deliver highly engaging web workshops.
But in this unfamiliar learning environment, some trainers seem to lose their mojo. They forget everything they know about learning transfer. What is it about moving to the virtual classroom that causes trainers and presenters to abandon the skills they've honed in the face-to-face classroom?

Stan's Story

Let's take Stan, for example. He is a senior trainer in a Fortune 500 company, responsible for delivering several career development programs in the face-to-face classroom. He enjoys sharing his knowledge, keeping up with the latest research on employee engagement and talent management, and facilitating training workshops. He's been doing that for 15 years.

Recently Stan was informed by his boss that he was going to be responsible for delivering his programs via web conferencing. In fact, his first web training session was scheduled in three weeks. Though surprised by this turn of events, Stan was willing to give this webinar business a try. He realized immediately that he wouldn't be able to facilitate the same interactive discussion he used in the physical classroom. He felt uncomfortable about not being able to see his participants because he prided himself on reading their body language as a facilitator. "Oh, well," he thought, "When you deliver in the web classroom, it just has to be more content focused."
Stan attended a couple of webinars to see what other presenters were doing. "They seem to shorten the session and present a lot of information," Stan thought. As Stan pondered his challenge, he mused, "The only way this is going to have any value for my audience is if I share my expertise and knowledge with them." He reviewed his slides again and added more text and a few graphs so they would be able to take away the important content.

As he continued to prepare for his first web training delivery, he stripped out all of the discussion questions on his slides. "I'm not going to be able to just open the phone lines and have everyone talk to me. That would be crazy," he concluded.

Stan also noticed that many webinar presenters have a Q & A window open so that participants can ask questions. "It's too bad learners can't see the questions as they are being asked. But maybe that would be a distraction." He also noticed that presenters often left ten minutes at the end of the webinar for participants to ask questions. "Too bad nobody ever asks anything," chuckled Stan, "That last webinar I watched was actually pretty awkward. I'm almost positive that presenter made up a couple of questions on the fly just to cover her embarrassment."

As he imagined actually delivering his first webinar, Stan worried, "I'm not sure that I can talk for 45 minutes straight without a break. How does a webinar presenter do that? I think I'll drop in a couple of polls during the session, just so I can take a drink of water and catch my breath. I guess my learners need something to do too."
Stan reviewed a couple of tutorials developed by the web conference platform provider so he would know how to advance his slides, open his two polls, and use the Q & A window for questions. "Should I use the web camera?" he wondered. "Nah. That is just one more thing I'd have to manage. I hate seeing myself on camera. I'll just put my photo on the cover slide so they know what I look like."

On the day of the webinar, he logged in ten minutes before his session and attempted to upload his slides. His adrenalin shot through the roof as he received an error message: Unknown error. Unable to upload this file. "What?" he fumed, "Now what am I supposed to do?"
Though a talented classroom trainer, Stan was inadvertently making choices that would crush his mojo in the virtual classroom.

No Mojo Here! Continue reading at Training Industry >>
Posted by Cynthia Clay at 12:19 pm 0 Comments
---
Monday, March 3, 2014
NetSpeed Learning Solutions is based in Seattle, Washington. If you've been paying attention, you know the whole city is a tad bit excited about the Seahawks playing in the 2014 Super Bowl. The NFC Championship game between the Seahawks and the San Francisco 49ers came down to the last 22 seconds when Richard Sherman tipped the ball away from 49er receiver Michael Crabtree and into the hands of fellow teammate, Malcom Smith.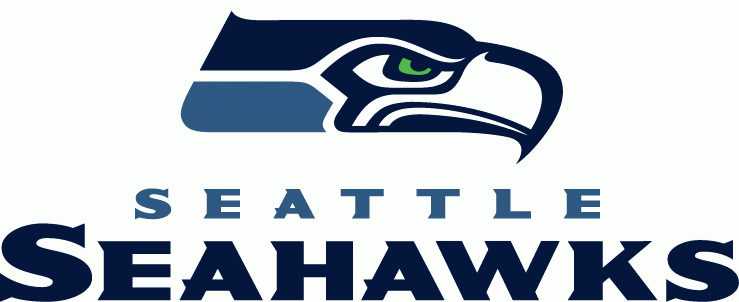 While it was fun to watch that play, what caught my attention in the few days after the NFC Championship was the interpersonal coaching prowess of Pete Carroll. Richard Sherman's explosive rant criticizing Crabtree on national television had gone viral and been dissected by supporters and detractors. Coach Carroll, interviewed by the Seattle Times, said, "We did sit down and talk about it because I wanted him to present himself in his best light, because he's an incredible kid.'' Lesson: Great managers initiate coaching conversations. They focus on skill development, not negative judgments.

Carroll added, "... I think he is very understanding at this point that he caused a stir that took something away from the team.'' Lesson: Great managers help their employees understand the impact of their behavior on others.

Before his conversation with Coach Carroll, Sherman was tweeting defiantly on Sunday night:

The Seattle Times article went on, "Carroll said he talked to Sherman on Monday, and that Sherman 'didn't feel right'' about the way he presented himself and for taking away from the team's performance." As quoted in the Washington Post, Carroll said, "He was really clear that the last thing he wanted to do was take something away from our team, what we had accomplished." Lesson: Great managers encourage personal reflection and accountability.

And Carroll's coaching resulted in this apology from Sherman to ESPN: "I apologize for attacking an individual and taking the attention away from the fantastic game by my teammates ... That was not my intent." Lesson: Great managers encourage employees to take ownership and take action to resolve interpersonal conflict.

Pete Carroll also made it clear that he values the diverse personalities on the team, stating, "I told them this weekend, we don't let them be themselves, we celebrate them being themselves, and we cheerlead for them to be themselves. And we try to bring out the very best that they have to offer. Sometimes we go overboard, sometimes the individuals get out of bounds, and then you have to step back and get back in bounds." Lesson: Great managers value the unique strengths each team member brings to the team. They give them the freedom to capitalize on those strengths.

As a manager, what can you learn from Pete Carroll? In a nutshell:
Initiate a coaching conversation when you spot the opportunity.
Focus on developmental feedback, not negative judgments.
Encourage personal reflection and accountability.
Help employees understand the impact of their behavior on others.
Encourage employees to take ownership and action to resolve interpersonal conflict.
Build on the unique strengths of each team member.
Give employees the freedom to use their strengths in their work.
Step in and coach when an employee needs to get "back in bounds."

While you may not cheer for the Seahawks in the Super Bowl, I hope you will join me in celebrating great coaching. And just to get it out of my system, let me add: Go Hawks!

As you plan your management development programs in 2014, you may be interested in downloading our ebook, "The Other Side of the Desk: Five Leadership Guidelines for New Manager."
Posted by Cynthia Clay at 7:48 am 1 Comments
---
Thursday, January 30, 2014
I just finished reading Alexander McCall Smith's delightful book, The Minor Adjustment Beauty Salon. For those who are unfamiliar with Smith's delightful heroine, Mma Ramotswe runs the #1 Ladies Detective Agency in Botswana. In this next heart-warming book in the series, the characters learn to love one another more deeply as they think about their gifts and foibles. Making minor adjustments in their attitudes, perspectives, and behaviors, they magnify their appreciation of the beauty in their lives.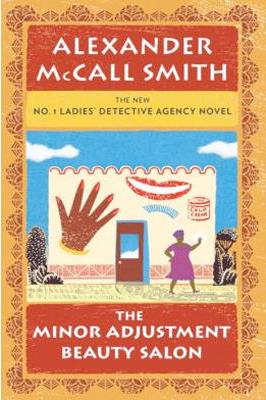 The name of the beauty salon in the book's title (and the suggestion that all anyone might need is a minor adjustment) is fun to contemplate as we move into 2014. Instead of thinking that we need to radically change what we're doing to train and develop people (which can feel overwhelming given the amount of new technology that is flooding onto the scene), let's focus instead on simple leverage points--minor adjustments that we might make to get more beautiful outcomes in our organizations in the coming year.
For example, if you identify typical criteria for successful training programs, you might include these factors:
Training programs are based on sound objectives that describe what the learner will know and be able to do differently as a result of participating.
Learners are fully engaged in the learning experience, know what's in it for them, and participate actively.
Training is delivered cost-effectively but not at the expense of the participants' learning experience.
Managers actively support and encourage learner participation and on-the-job application of skills.
Training is delivered with the best combination of learning methods to match the need: face-to-face, web conferencing, online and mobile reinforcement, and social/community-based learning.
Participants value the time spent in training and see the link to better outcomes in their work.

You could certainly add other criteria to this list. However, just take a minute to ask yourself how you and your organization are doing with these criteria. Do you see one or two minor adjustments you might make to get better results? Here's one example: training research consistently supports the importance of management support to the success of any training program. What might you do to strengthen the connection between your organization's managers and the goals of a specific training program? Simple adjustments might include:
Communicating the learning objectives to each learner and his or her manager before the course
Clearly communicating the link between the training program goals and the organization's strategy
Giving each manager suggestions for encouraging the learner's on-the-job application of the skills developed
Following up to reinforce what was learned and gather success cases

If you are in charge of training program implementation or delivery in your organization, you may be interested in downloading our whitepaper, "Flawless Implementation: Five Keys for Successful Training." I'm sure you'll find some minor adjustments you could make to improve the effectiveness of your training in 2014.
Posted by Cynthia Clay at 11:54 am 0 Comments
---
Tuesday, January 7, 2014
Many organizations are preparing for the annual performance appraisal season. In the past, we've examined the appraisal process in companies, and know that about half appraise performance on an annual "focal date" basis, and the other half appraise performance tied to employees' anniversary dates. There are pros and cons to both approaches, of course, but whatever system your organization chooses, if you manage the work of others, I urge you to commit to fulfilling this critical responsibility thoroughly and fairly.
Wherever you are in the performance management cycle, here are some basic truths that guide effective appraisals:

If you wait to gather performance feedback until two weeks before the appraisal is due, you will find this to be an onerous task. Instead, keep an informal feedback folder for each employee (on your computer or in a desk drawer) so you can easily collect feedback throughout the performance period. Get a letter from a happy client? Receive a regular project report from an employee? Put these documents in your feedback folder. Have you noticed that an employee is regularly arriving late to work? Document that information and put it in his/her feedback folder as well.

If you wait to deliver constructive feedback until the annual appraisal, you will create a performance conversation that is full of negative emotion and conflict. Instead, tackle performance problems early. Make it a practice to give both positive and constructive feedback throughout the year. Build the managerial discipline to actively review and respond to employee performance situations at least every month. The goal is to let no problem slide until the end of the performance period.

If you realize that an employee's performance appraisal contains an unpleasant surprise, back up. What needs to happen before you deliver that performance review? Should you give the employee constructive feedback as well as time to correct a performance issue? Then speak with the right people in Human Resources to delay the appraisal. It's only fair that your review should document the constructive feedback as well as the employee's progress in correcting the situation.

If you think that a performance appraisal is the legal avenue to terminate someone's employment, then think again. You are misusing a performance coaching tool. Certainly there are times when the performance appraisal chronicles bad news during the performance period; however if you treat the appraisal as the legal litany of an employee's flawed performance so you can make a case to let him/her go, you may wind up triggering a lawsuit by an angry employee. The best mindset to adopt is that you are a coach focused on continuous improvement throughout the performance period. Any problems should be old news by the time you have that annual performance conversation.

If you work with new leaders in your organization, you may be interested in downloading my new ebook, "The Other Side of the Desk: Five Leadership Guidelines for New Managers." In this ebook, we introduce critical guidelines and practices that support effective leadership. You may also wish to have your emerging leaders complete our leadership assessment to identify their strengths and weaknesses as leaders.
Posted by Cynthia Clay at 10:17 am 0 Comments
---
Thursday, December 5, 2013
When I was first promoted to a supervisory role in a large regional bank, I was so proud. I had been an effective recruiter and project manager in the employment services department. Now I had been given responsibility for the administrative staff. And what exactly were my qualifications for this management role? First, strong communication skills; second, excellent project management skills, and third, considerable enthusiasm. Though my intentions were good, many of my ill-fated attempts to manage the performance of others were met with resistance and frustration.
In fact, one of my employees resigned during my first year as a manager. In her exit survey, given 25 reasons she might have for leaving the bank, she selected only one: "my supervisor." Blindsided by this response, I realized that I had much to learn about how to be a manager. My quest to discover how to motivate, guide, coach, and develop others began.
If you work with emerging leaders in your organization, you may be interested in downloading my new ebook, "The Other Side of the Desk: Five Leadership Guidelines for New Managers." In this ebook, we introduce critical guidelines and practices that support effective leadership. You may also wish to have your emerging leaders complete our leadership assessment to identify their strengths and weaknesses as leaders.
Posted by Cynthia Clay at 3:58 pm 0 Comments
---
Friday, March 15, 2013
Two of the enemies of collaborative teamwork are tension and conflict. Once, I was asked to work with a team that was in conflict. According to Tom, the manager, trust was low, team members were doing the minimum required, and he was frustrated by the lack of progress on important department initiatives. As we explored the underlying tensions in his group, it became clear that there was one long-term employee that was at the center of most team disagreements. Elena had worked in Accounts Payable for ten years. She had a "been there, done that" attitude about any improvements to internal processes. She frequently dug in her heels and refused to work with others. Team members tended to tiptoe around her because of her unpredictable temper. Tom was tired of the constant complaining about Elena.

He wanted to transform the way the team worked with each other, develop greater trust, and resolve long-standing issues that were blocking high performance. In short, he wanted a team of "accountable collaborators" who took ownership of the department's initiatives and worked together constructively to meet them. While Elena may have been at the center of many disagreements, her behavior was only one symptom of a team that wasn't functioning very well.

One of the first actions Tom took was to more clearly describe his expectations of all team members, including expectations that specifically addressed collaborative teamwork. These ten questions became the guiding framework for all team interactions:
What shared goals does our team have?
What pieces of the work puzzle do I own?
How do I make sure that my puzzle pieces fit seamlessly with the pieces that others own?
How do I demonstrate respect for each person on this team?
What can I do each day to strengthen my relationships with my co-workers?
How do I support open, transparent communication on my team?
How can I improve existing processes to get better results?
How will I contribute positively and constructively, without blaming others, when problems arise?
What else (what more) can I do to contribute to the team's results?
How can I work jointly with co-workers to address obstacles to the team's success?
As Tom clarified his expectations of the team and held them accountable for working collaboratively, he also recognized and rewarded improved performance, individually and collectively. In private, he requested Elena's commitment to the team's expectations and coached her when she slid back into old habits. He made a point of telling motivating stories at staff meetings about team members' collaborative solutions and how they impacted the department's success. As trust among team members increased, unproductive conflict naturally decreased. Elena was no longer seen as the cause of poor collaboration and the cause of team tension.

Tom experienced the power of these four principles in action:
Be Real (Be open and authentic rather than manipulative)
Take Responsibility (Choose to be accountable instead of whining)
Extend Respect (Treat people with kindness instead of resorting to personal attacks)
Build Relationships (Partner with others instead of bullying them)
These principles and their related practices are explored in my book, Peer Power: Transforming Workplace Relationships. NetSpeed Learning Solutions offers interactive Peer Power skill-building programs for the face-to-face and online classrooms, featuring nine difficult behavior patterns and the powerful techniques that co-workers can use to achieve collaborative and accountable teamwork.

Download a preview of one of the six Peer Power modules at our website. Schedule a 30-minute webinar demonstration of the Peer Power training program. Visit the Peer Power blog to see what's being talked about online.
Posted by Cynthia Clay at 5:03 pm 0 Comments
---
Wednesday, January 2, 2013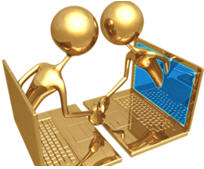 Every New Year one of the most popular topics you read about in business publications is CHANGE – the need for it, how companies are adapting to changes in the competitive landscape, changing demographics of customers, and why some organizations seem to be more adept at managing change than others.
I used to work for a dotcom company in which the only constant was change (although not always for the better – they went belly up after just five years). That company had a ritual re-organization every other month, and the product focus of the company seemed to shift on a quarterly basis. The company even changed its name three times over four years. This month, T & D Magazine features an interesting discussion by Peter Garber on the benefits of embracing change in an article titled Managing Change at Work.
Our own company has experienced a dramatic shift in its business over the past three years as an increasing percentage of our clients have shifted from face-to-face training to the virtual classroom. And more and more companies are starting to explore how to incorporate recent strides in equipment and communications technology to make their training available to the mobile learner on tablets and smart phones.
As a result of this shift from traditional classroom-based learning to virtual learning, our business has had to make adjustments in how we serve the changing needs of our customers. We now offer all of our training programs, in leadership development, customer service skills and interpersonal effectiveness, tailored specifically for virtual delivery. And for the past four years we have delivered public and private Virtual Facilitator Trainer Certification courses to help trainers make the leap from the face-to-face classroom to the virtual classroom.
We now offer a free eBook that provides trainers with practical techniques for making this transition called From Chalkboard to Keyboard: Transitioning to the Virtual Classroom, by our president, Cynthia Clay. In the past three months alone, more than one thousand training professionals have downloaded Ms. Clay's eBook.
About the only thing I am quite certain about for 2013 is that to move forward and prosper, individuals and organizations need to not only adapt to change, they need to embrace it and champion it. All of us at NetSpeed Learning Solutions wish for you a successful 2013, and one filled with positive changes and new opportunities.
Posted by Tim Jones at 3:19 pm 0 Comments
---
Wednesday, December 26, 2012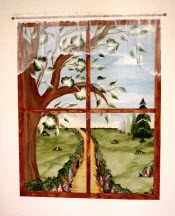 I just read a very moving article on leadership. I don't lead (manage) anyone in my professional world. I occasionally lead people in my personal world. What I loved most about this article is that it applies to my entire world. I'm guessing it might do the same for you.
Henna Inam's article; How "suffering fools" is a good thing for leaders shares her experience, from early in her career, of dismissing a coworker's value. She has carried that lesson through to her executive coaching company.
I encourage you to read how she applies the Mona Lisa window metaphor to windows of leadership. Inam shares how our biological, survival mechanisms affect how narrow or wide that "window" is open. She quotes the late, great Martin Luther King Jr and his belief around service.
She has five great questions to ask ourselves, as leaders, when we are about to dismiss a person. To learn more, click here.
Here's to lower stress levels and wider windows!
Posted by Lisa Gallo at 6:23 pm 0 Comments
---
Tuesday, November 27, 2012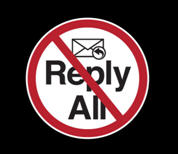 Do you ever receive REPLY ALL emails with 15 people on the thread and it seems like every person does a REPLY ALL to every response? Before you know it, your email inbox is filling up with emails like this:
[From Samuel]: I want to thank all of you on this list for an awesome job this week. A total team effort. Way to go, everybody!
[From Karen]: You got that right. Way to go, everybody.
[From Sidney]: Right back at you. Kudos to all of us.
[From Barry]: We rock. We rock!
[From Mason]: Yes, we do. WooHoo, everybody!!!
[From Carla]: Got that right! Let's celebrate. How about a pizza party?
[From Ned]: Pizza? I just had pizza yesterday. How about BBQ?
[From Tony]: I know a great BBQ place. Anybody ever tried Sherm's BBQ in Belltown?
And on and on and on – with each reply being sent to all 15 people on the "To" line. By some estimates, the average employee spends 15 – 25% of their workday reading and responding to email. (In my case, it's often well over 50%.) Increasingly, companies are realizing that REPLY ALL emails can be enormous time sucks of team productivity.
For the moment, I won't even bother discussing other pitfalls associated with REPLY ALL emails – like the embarrassing and egregious faux pas I once made years ago when I accidentally hit REPLY ALL when I meant to hit REPLY and in the process accidentally shared details about my ongoing frustration I had trying to work with one of the unintended recipients of my reply all email.
In a recent article for Bloomberg Businessweek titled Eradicating 'Reply All', Mike Rosenwald talks about the serious impact REPLY ALL emails can have on employee productivity. He cites studies that estimate the amount of lost time and productivity resulting from people reading and replying to non-essential REPLY ALL emails can add up to thousands of employee hours per year – and millions of dollars in lost productivity. Some organizations have even tried to have the REPLY ALL feature removed from their employees' email programs. Microsoft now offers a plug-in feature called NoReplyAll by which a sender of an email can prevent recipients from doing a REPLY ALL response.
Companies are constantly looking for ways to eliminate waste and lost productivity. One way is preventing employees from being able to send mindless, low-value REPLY ALL responses that take can sometimes take on a life of their own and pull countless people away from more important activities (like updating their Facebook status). If you agree with me that we all need to cut way back on our use of REPLY ALL in our emails, let me know your thoughts. But if you forward this article in an email to a large number of people, kindly ask them to take me off their cc list if they chose to do a REPLY ALL. Thanks.
Posted by Tim Jones at 8:14 pm 0 Comments
---
Monday, October 29, 2012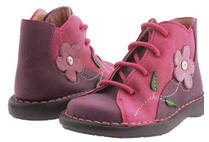 Sounds like a radical, maybe insane idea. But that's exactly what the online shoe reseller Zappos does for every new hire in their call center employee. Each employee in the call center goes through a deep-dive four-week training program (during which time they are paid their regular salary). At the end of the four-week training program, they are offered $1,000 to quite on the spot. Sound crazy? Check this out: Only about 3% of the employees take the money and run.
Zappos, founded in 1999 and later acquired by Amazon.com in 2009, is the largest online shoe seller and for good reason. It is famous for creating a culture that is obsessed with bending over backwards to make their customers happy. CEO Tony Hsieh, describes it this way: "We are fanatical about great service – not just satisfying customers, but amazing them". The company's pursuit of the ultimate customer experience is legendary. Zappos offers extremely fast shipping at no cost and will cover the return shipping if you are dissatisfied for any reason at any time. Customer service reps are given a lot of leeway to make sure every customer is an enthusiastic customer. The company folklore includes an anecdote about reps delivering flowers to a customer whose mother had recently died.
So what's with the $1000 bonus – or as Zappos employees know it, "The Offer" – to quit? Zappos is not just looking for people who want a job. They are not interested in a culture of employees that phone it in and are in it just for a paycheck. They want employees who share a common fanaticism about exceptional customer service. That's why they bribe new employees to quit. Every single person who stays really has to want to be there to turn down $1,000. Those are the people Zappos wants, not the ones who take the money.
Zappos is acting on the understanding that the character of a company can be the most powerful yet most difficult competitive advantage to develop and maintain. "The Offer" suggests a rare company that believes if you really want to amaze your customers, a great way to start is to amaze your employees and inspire them to amaze everyone who comes in contact with your enterprise.
How many of your employees would take you up if you gave them a similar offer? Hopefully not too many. Zappos has found an outside the box way of attracting and cultivating a culture of exceptional performance. What is your organization doing to create a similar culture?
Posted by Tim Jones at 1:50 pm 0 Comments
---
Monday, October 15, 2012
We here at NetSpeed Learning Solutions are always looking at how we can use LinkedIn for our business benefit.
The article LinkedIn is winning social: Part 1, by Joel Capperella, shares how LinkedIn leads the charge when it comes to social communication for professional or business to business use.
The article shares five ways that LinkedIn dominates in this arena.
Segmentation:

LinkedIn advertising drives leads.

LinkedIn Today and News:

LinkedIn today delivers the top stories across industries that match a users profile immediately and seamlessly.

Company Recommendations: Company pages are

oriented towards what the company shares rather than what they sell.

Following:

LinkedIn is now offering suggestions of who you should follow and has reoriented the news feed to encourage more following.

Endorsements:

The feature allows you to recognize a connection by endorsing a simple skill or ability that they posses.
For the full read, click the hyperlink, above. Notice it says "Part 1". I can't wait to see what "Part 2" will reveal.
Posted by Lisa Gallo at 5:39 pm 0 Comments
---
Wednesday, October 10, 2012
So I hear that if Google + really wants to make or break Facebook's lead on users, it will have to dig into the mobile market. This article, by Chad Catacchio, called Here's what Google + needs to do to kill Facebook shares the in's and out's of these social giants.
Some of it is blah, blah, blah. I did like the shout out to the Galaxy Note fans. Have you seen one of those? I'm an iPhone junky (on my third version). Although I have to say, when I sat next to a UW student, on our public transportation, and watched her use this mobile device, my perked interest had me salivating.
Perhaps the best part is the live link at the end of the article. I highly recommend watching the "wait and see" link.
Posted by Lisa Gallo at 4:50 pm 0 Comments
---
Friday, October 5, 2012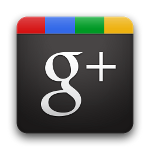 I can't help myself. When I'm searching for newsworthy information, to post on our company social media sites, every time I come across a Google + article, I file it away for my personal (yet company) bloggin entry. I don't know why. I'm just fascinated with the follow, I guess.
I still have a Google + account. I even made the attempt, albeit weak, to get our company more visible on Goggle +. I don't do much with either account and yet I still find the talk about Google + interesting. Crazy human behavior, I guess.
Click here for an article giving a better understanding of all the sub-categories of Google + and what they do.
As for me, I'm jumping back on the Google + horse and exploring. See you around cyberspace!
Posted by Lisa Gallo at 2:12 pm 0 Comments
---
Monday, September 24, 2012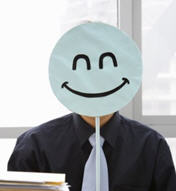 On my office wall for the past 20 years has been a simple reminder message to myself:
Management Rule #1: Happy employees do good work.
Management Rule #2: See Rule #1.
I have long believed you catch more flies with honey than with salt. And now there is increasing support for the notion that keeping your employees happy is not just some vague, impossible-to-measure, squishy New Age notion about helping employees feel better about themselves. No, it turns out that happy employees are actually important for an organization's healthy bottom line.
In the September 24, 2012 issue of CLO Magazine, Jay Cross' article, titled The Happy Bottom Line, makes this very point. He writes, "A meta-study of 225 studies by Sonja Lyubomirsky, Ed Diener and Laura King on the effect of happiness in the workplace found that happy employees are 31 percent more productive, sell 37 percent more and are three times as creative as their run-of-the-mill peers."
For generations, we have been told to keep emotions out of the work place and just focus on the results – employees' performance against various goals and metrics. After all, it's just business. Some misguided managers have used fear as a way to motivate employees to work harder, not realizing that fear is a very short-term motivator (which stops working as soon as they find a better job – and a better boss).
Managers have long focused on what's not working – pointing out where employees' performance is deficient and how to improve it, sometimes devoting 80% or more of their employee development time to the lowest performing contributors. Here's a crazy notion: How about focusing on the employees who are actually performing well, and reinforcing their success, by acknowledging the positive impact they are making. It's called "catching them doing something right." Research has shown that focusing on the higher performers and making sure their contributions are being recognized and rewarded is much more likely to lead to improved overall organizational performance than focusing on what's wrong and how to bring the under-achievers up to standard.
So the next time you're wondering how can you improve productivity and increase revenues or reduce costs like absenteeism and turnover, before you create a task force to look at the underlying inefficiencies in your work processes, perhaps you should take a step back. Ask a more fundamental question: How can I make sure my employees are feeling happy today? It just might result in a happier bottom line.
Posted by Tim Jones at 7:53 pm 0 Comments
---
Friday, August 31, 2012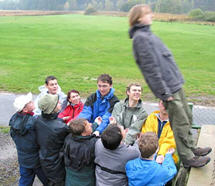 Now for the most obvious business research finding of the year: Companies with high levels of trust enjoy higher stock prices, improved profits, and better retention of key employees than companies with low levels of trust. Kind of intuitive, I know. But it's nice to know that our efforts in this regard do have a bottom line benefit beyond just the obvious benefit of treating our employees the way they deserve to be treated.
In the August issue of Fast Company, Andy Atkins, a leadership development consultant, writes about this in an article titled How Leaders Build Trust. The irony is that the first reaction of most people to the words, "trust me" is to immediately distrust whatever comes out of the other person's mouth next. And the problem of low levels of trust is only increasing, in recent years, trust levels – of employees towards senior management, and by customers of businesses – have both steadily eroded. This decline in trust is not isolated to trust in our business leaders. This decline is apparent across just about all sectors: local and state government, public schools, banks, hospitals, the criminal justice system, the media, and coming in dead last in terms of trust, not surprisingly: Congress, according to a recent Gallup survey.
So how can leaders build – or should I say, regain – trust? Atkins recommends three things first and foremost:
Involve people in decisions that directly affect them.
Be transparent and consistent in your actions.
Pay attention to relationships.
I know from personal experience that all three of these are critically important. Read the article and learn more. Applying these three principles every day in your dealings with all your employees can make a dramatic difference in building trust and improving the overall success of your business. But remember, building trust takes time. It does not happen overnight. Unfortunately, acts that undermine trust can have an immediate impact.
On a related note, a great book that talks about the importance of working openly and honestly with co-workers to develop great trust and productivity is Peer Power: Transforming Workplace Relationships, by Cynthia Clay and Ray Olitt. The book provides the keys to effective interpersonal collaboration. helping people expand their ability to positively influence others, including building greater levels of trust and communication.
Posted by Tim Jones at 5:52 pm 0 Comments
---
Friday, August 17, 2012
Google + facinates me. Why? You may ask... I don't know that I have a good answer. I have a Google + account. I occassionally check it out. I've got photos posted. Sometimes I change my status. Recently I updated my photo. Other than that, I really don't maximize Google +'s potential. I guess the biggest facination is the fact that I can always find articles about Google +.
If you've followed my Google + blog posts, since July 2011, you know I've kept personally interested updates, here on our company blog. Here's a recap, in order from oldest to newest, if you've missed them:
Google + Have you figured it out yet?
Lisa returns with a Google + Update
Google + Deals With Impostors and Makeovers...One of the Same?
As you read from the last article above, in May of this year I found an article on Google + possibly being on the way out. The rumor mill hasn't stopped. See this article, by Frederic Lardinois and Alexia Tsotsis, from the beginning of this month, asking if Google + is on the rocks.
I also found an article, by Alex Fitzpatrick, about small businesses being on Google +. Believe it or not, sounds like it's a good idea. What do you think?
If you do think it's a good idea, I've found a helpful guide, 5 simple steps (actually I didn't find it so simple

), on how to get your buisness on Google +.
Posted by Lisa Gallo at 1:03 pm 2 Comments
---
Friday, August 3, 2012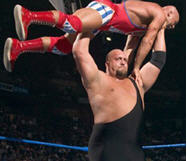 I am not one to watch much professional wrestling. Not my thing. Beyond Hulk Hogan, I don't think I could name a single professional wrestler. I always associate Pro Wrestling with some of the worst aspects of human behavior: a bunch of rude, narcissistic, arrogant, loudmouth men with serious anger management issues who like to taunt their adversary with demeaning insults and throw chairs on the heads of their opponent when they're not looking. Not exactly what I would call best practices in enlightened leadership.
So I was fascinated to read an article in BloombergBusinessweek interviewing the head of the WWE (World Wrestling Entertainment), Vince McMahon. McMahon, 66 years old, is the Founder, Chairman and CEO of a $480 million media and entertainment empire with programming in 145 countries. He is an aggressive self-promoter with an ego larger than life. He is often followed by an entourage of sexily clad young women.
He is not your typical CEO. And yet, his leadership advice might surprise you. In an article titled The Vince McMahon School of Productivity, McMahon shares some of his most deeply ingrained principles. Here is a snapshot of some of his advice:

Listen to Your Employees. To listen is to learn. And don't ask your employees to do something you're not willing to do yourself.
Treat Every Day like it's Your First Day on the Job. And once you make a decision, you go with it. No second-guessing.
Don't Cultivate Fear. The best way to fail in management is to be distant and imperious. If your ego is so big, then there's no room for anyone else's.
Clear Your Head and Find Your Zone. I'm aggressive and truculent by nature. I need to have a socially acceptable outlet for that. That would be bodybuilding. I train for my head—not my body. It clears my head.

Don't Settle for BS Answers When Interviewing Job Candidates. Be honest. It cuts through a lot of crap and life becomes a lot easier.

Complacency Is Your Worst Enemy. Don't take anything for granted. There's no such thing as entitlement. Sometimes people need a kick in the butt — personally or professionally. Encourage employees by giving them other opportunities.
Pretty good leadership advice from a flamboyant, self-promoting, admitted hothead, whose employees are paid to try to hurt each other for a living.
Read the complete article here.
Posted by Tim Jones at 5:50 pm 0 Comments
---
Thursday, August 2, 2012
Let me tell you a true story. An administrative coordinator in an office was brusque, rude, demanding, and difficult to work with. Everyone tiptoed around her, afraid to upset this dragon. She had worked there for over 20 years and had trained everyone to give her what she wanted rapidly or she'd spew flames.
Until the day came when an employee filed a racial discrimination complaint against her with the EEOC, convinced that her behavior was racially-motivated. Her defense was essentially, "I'm not a racist. I treat everyone this badly without exception." The organization called in various witnesses from a variety of racial backgrounds who testified that she was a complete pain-in-the-butt to work with. The complaint for racial discrimination was dismissed. (That is what is known as a hollow victory!)
It's hard to imagine a worse office situation than working with a bully whose long-standing bad behavior has been rewarded with compliance and avoidance. You don't have to settle for this kind of tension-filled work environment!
In my book, Peer Power: Transforming Workplace Relationships, Ray Olitt and I describe four principles that can begin to change your relationships with others: Be Real, Take Responsibility, Build Relationships, and Extend Respect. As each person in your team applies these principles (and their related practices), tensions diminish and new options emerge. There are chapters devoted to the bully and her cousin, the attacker, which describe the practices and strategies needed to transform these dynamics.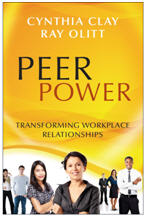 Here's a description of Peer Power and a link to purchase it from Amazon.
We've also developed a complete Peer Power training program to help your team be accountable for their relationships and their results, to increase their conflict resolution skills, and to help you create cultures of inclusion and respect. Please check them out.
Posted by Cynthia Clay at 10:42 pm 0 Comments
---
Wednesday, August 1, 2012
Let's face it: a webinar can be a cold, impersonal experience. Often it's a PowerPoint slide show narrated by a disembodied monotone voice. As a virtual facilitator or trainer, think about "warming up" this impersonal environment.
Use a web camera and make "eye contact" through the camera lens
Smile and keep your voice lively and animated
Learn attendee's names, objectives, and challenges
If possible, get their photographs so you can speak to "real people"
Allow participants to express themselves, adding personality to the dialogue
Use appropriate humor
Consciously warming up the online world transforms the web learning experience. Your learners will thank you and tell everyone that you have delivered a great webinar.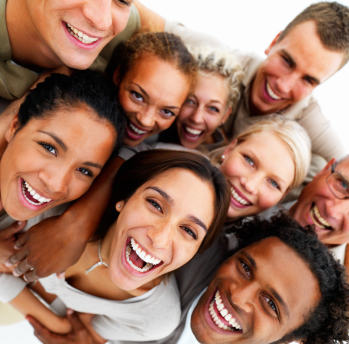 Posted by Cynthia Clay at 10:36 pm 0 Comments
---
Tuesday, July 31, 2012
I love TED talks and I am especially enthralled with a TED talk delivered by Shawn Anchor this past year: The Happy Secret to Better Work. If you missed it, now's your chance to take 12 minutes to learn about how happiness leads to achievement (and not the other way around).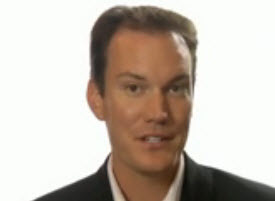 For those who want the fast notes, Shawn Anchor describes the five practices that researchers have confirmed lead to happiness in 21 days:
1) Gratitude: record three things for which you are grateful every day (three new things, please)
2) Meditation: take time to quiet your mind every morning
3) Journaling: reflect and process your feelings by writing them down
4) Appreciate others: Acknowledge others; send a thank-you email every day
5) Exercise: Get out there and move your body
Enjoy the TED talk. He's a great speaker.
Posted by Cynthia Clay at 10:27 pm 0 Comments
---
Monday, July 30, 2012
The opening ceremonies at the Olympics Friday night were astounding. I was awestruck by the attention that the director, Danny Boyle, paid to several key elements: visual, experiential, aural, engagement, inclusion, humor (surprise). In the four-hour extravaganza, our attention was captured and channeled through a series of theatrical events, culminating in the arrival of the Olympic torch and the lighting of the cauldron.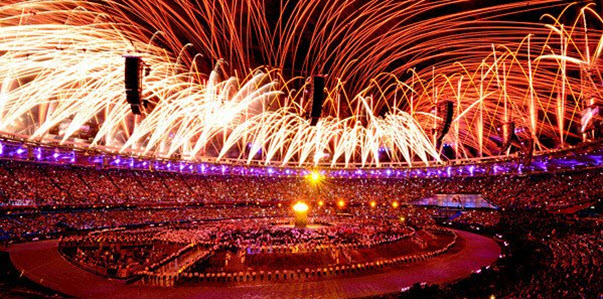 These key elements also serve as the instructional designers' tools as they create courses for the face-to-face (f2f) and virtual classrooms.
Visual
Capture and keep attention using visual tools. Make PowerPoint slides graphically interesting. Reduce the text on slides and strive for emotional punch.
Experiential
Create compelling experiences for learners. Help them discover important points, rather than lecturing them. Create opportunities to problem solve and collaborate with colleagues.
Aural
Use musical elements to support the energy you wish to have in the classroom. For example, quiet contemplative selections support reflection and individual application. Music with a strong beat may help you transition between course segments.
Engagement
Involve learners frequently in the experience. Avoid one-way lectures. Allow them to influence the direction of a discussion as they address challenges that matter to them. The rule of thumb in the virtual classroom is to engage learners every three minutes.
Inclusion
Consider the diversity of learning styles shared by your learners. Respect cultural similarities and differences. Make it safe and comfortable for every learner to participate.
Humor (Surprise)
Shift the energy and reengage attention with appropriate humor. Surprise learners by breaking expected patterns. Tell a story with a twist that supports a key learning point.
And finally, remember that even the most dedicated learner may have a hard time sitting through a four-hour learning event. Give them plenty of breaks to integrate what they are experiencing.
Posted by Cynthia Clay at 10:20 pm 1 Comments
---
Thursday, July 26, 2012
According to the Society for Human Resource Management survey findings on virtual teams, almost half of organizations (46%) now use virtual teams in the workplace. Of those organizations, 53% say they want to include talent in different geographic locations and 49% say they want to boost collaboration among those remote employees.
Recently I posted a question at LinkedIn: What is the best advice you would give a manager of a virtual team? I loved the responses that I received from 40 colleagues (including Kate Kennedy at SHRM). I've created a mnemonic that captures the essential messages my LinkedIn colleagues: GAME PLAN. You have to have one if you are responsible for a team with distributed team members.
Grow Trust
The biggest challenge in the virtual team world is developing trust. To get started on the right foot, set expectations for individuals and the team. Take time to discuss and agree upon team norms and communication channels. Pay attention to differing time zones when scheduling meetings (everyone gets accommodated sometimes and inconvenienced sometimes).
Attend to Diversity
Create a Talented Expert Directory for the team. Ask them to post their photos, biographies, skills and experience. Help the team understand and appreciate culture differences that might impact communication.
Manage Accountability
It's much harder to manage a virtual team. You can't walk down the hall to see what they're doing. Take time to establish clear goals and targets. Create processes to manage individual responsibilities and results. Ensure that team members post regular progress reports that everyone can see.
Expect Teamwork
Without frequent contact with other team members, it can be easy for team members to feel like independent contributors. Use subteams to encourage collaboration. Have subteams meet outside to brainstorm and problem solve. Then have subteams report results in team meetings.
Plan Meetings
There's no way around it. You can't get away with a poorly planned virtual meeting. Prepare and send agendas in advance. Think about segments of the virtual meeting: information-sharing, idea generation, problem-solving, project reporting, etc. Identify the purpose of that section and how you will manage and record the discussion.
Leverage Technology
Go beyond a teleconference bridge for meetings. Use Skype with video, if possible so that team members can see each other, talk aloud, and chat in real time. Use a web conference platform (like WebEx or Microsoft Lync) to share your desktop and co-create plans in real time. Add project management software (such as Base Camp) and document sharing (perhaps SharePoint) for work outside meetings.
Appreciate and Celebrate
Working solo can be draining. Make sure to celebrate milestones and results in virtual team meetings. Recognize individual and team contributions. Make this practice part of every conversation you have with your remote team.
Nurture Relationships
One of the biggest "losses" when working across the country or around the world from people is the opportunity to get to know them personally (their habits, their hobbies, their interests, and their families). It can be easy to stay focused on tasks, projects, and productivity at the expense of your relationships. Make it a point to get to know each person on the team personally. Begin your conversations with sincere inquiries about their lives outside work. Learn about their hopes and dreams. Help them develop their careers.
By the way, please link with me at LinkedIn.
Posted by Cynthia Clay at 10:46 pm 0 Comments
---
Wednesday, July 25, 2012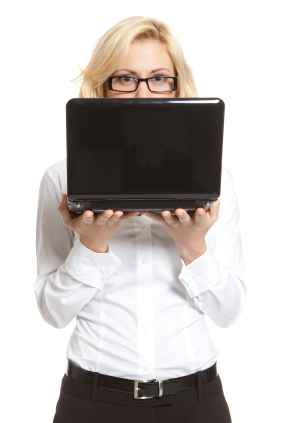 The trainer is nervous. She's standing in front of 20 people, eagerly awaiting her talk on employee recognition. She checks the slide projector to be sure her slides are displayed properly on the wall behind her. She glances at the laptop carefully placed on a table before her and scans her image in the web camera display. She notices that there are four people logged into the webinar, their names in the online attendee list. She looks up and smiles at a friendly face in the room, then checks the clock: five minutes until her 10:00 a.m. start time.
She sighs slightly and wonders how she'll manage to keep everyone's attention for an hour. Mentally she walks through her checklist:
Remember to talk to my audience (at least the people I can see in here)
Don't move quickly or the webcam image will blur for my online audience
Advance the slides on the laptop (and hope that my assistant advances the slides in the web conferencing software)
Try to check the online chat periodically to weave in some of their comments
At the top of the hour, she welcomes her face-to- face audience, "Welcome to our session on employee recognition. This is a topic that is near and dear to my..." She stops abruptly and looks at the laptop as she hears someone interrupt, "Excuse me. I'm having difficulty logging into the webinar. Is there a password?" She spends the next few minutes coaching her online learner as he downloads the software application and logs in. When she looks up, she sees one person yawning and another looking at her watch. "We've got to get going," she thinks to herself. She glances at the clock and realizes that it is now 10:05. "How did I lose five minutes?" she gasps.
Many organizations are exploring the use of web conferencing as a way to reach global and remote audiences. Unfortunately they are asking those remote audiences to log into a webinar and passively observe a speaker interacting with a face-to-face audience. For the remote learner, this is a clear invitation to adopt the behaviors of a bored, second-class participant: multi-taking, checking email, visiting favorite websites, and completing pressing projects.
If the presenter attends to the needs of the webinar audience (posing poll questions, reviewing chat messages, or asking for comments aloud), she rapidly loses the attention and focus of the face-to-face audience. If she masterfully captures the attention of her face-to-face audience (moving about the room, soliciting comments, and facilitating effective discussion), she quickly loses her online audience.
The presenter's need to split her focus wreaks havoc with her pace and energy. She is not able to respond equally to the needs of two distinct audiences, each requiring different tools to engage them. Simply put, she must relegate one of her audiences to second class status and settle for an effective presentation in one domain only.
Here's the Challenge:
Creating engagement and interaction is imperative in both the face-to-face classroom and the virtual classroom
Few, if any presenters, can meet the needs of both audiences at the same time
Relegating any portion of the audience to second class status undermines the learning experience for everyone
Here's the Solution:
Ensure that every audience member has the same experience. In other words, they are either all in one physical room; all in small groups each with an onsite facilitator, logged into a web session; or all logged in individually at one web event for maximum interaction.
Design one learning experience that maximizes engagement and participation for all learners.
Develop the trainer's facilitation skills to meet the needs of the audience using the learning modality you've selected (face-to-face, small groups participating online, or individuals participating on their own laptops).
Apply adult learning principles in each of these learning environments.
NetSpeed Learning Solutions helps clients make smarter decisions as they transition to the virtual learning space.
Posted by Cynthia Clay at 10:37 pm 0 Comments
---
Tuesday, July 24, 2012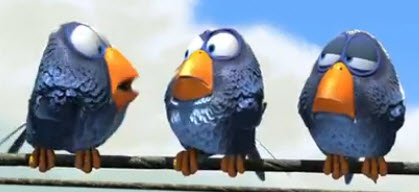 I remember when Pixar's short film, "For the Birds," first appeared in movie theaters. I thought it was a hoot. Looking at it again, I see a commentary on dysfunctional workplace teams: territory squabbles, squashing diversity, political alignments, and the consequences of unaddressed conflict (you could lose all of your feathers).
My book, Peer Power: Transforming Workplace Relationships, identifies some of the characters exemplified by these birds. See if you can spot the bully, the clueless colleague, the attacker, and the whiner. In workplaces and on telephone lines, relationships matter. Watch the video and then check out Peer Power.
Posted by Cynthia Clay at 10:25 pm 1 Comments
---
Monday, July 23, 2012
Last week I was one of three panelists at the July chapter meeting of the ASTD Puget Sound chapter meeting. We spoke about our experiences at the May 2012 American Society for Training & Development (ASTD) International Conference and Exhibition (ICE). We all agree that the industry is in the midst of a sea change as trainers experiment with new learning methods. What's clear to me is that the focus is shifting from behavior change and skill development to knowledge acquisition, powered by social media and mobile devices. Even the theme of the conference this year seemed to reflect the assumption that it's a short hop from knowledge to improved performance: "Learn Something New. Perform Something Extraordinary."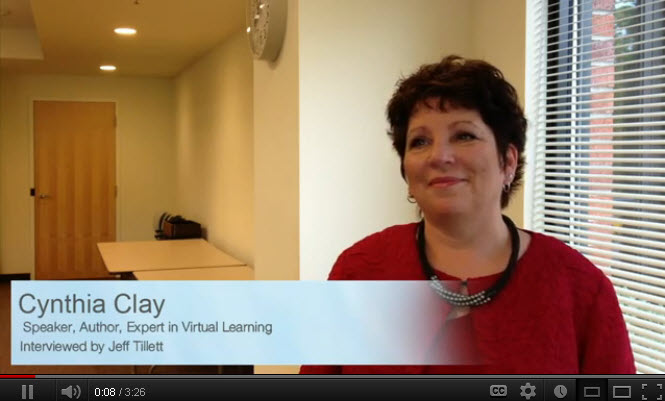 Jeff Tillett with Float Mobile Learning recorded a brief interview with each panelist so I got a chance to share my thinking. You can view my video at You Tube.
What do you think? Is it enough to equip workers with on-demand access to knowledge?
Posted by Cynthia Clay at 10:13 pm 0 Comments
---
Saturday, July 21, 2012
You hear it all the time from instructional designers, virtual trainers and training vendors: We're platform agnostic. What they probably mean is that they will design and deliver the same training content no matter what web conferencing platform their clients use. All it takes to succeed is strong content, a good slide deck, and a few polls and chats thrown into keep their learner's attention.
But what it really means is this: We will use the bare minimum of interaction tools in your web conferencing platform. Instead of creating learning experiences that leverage the strengths of your online learning environment, we will design and deliver a vanilla-flavored, one-size-fits-all program with a minimum of bells and whistles that don't translate across platforms. Expect a talking-head presentation, a few polls, the opportunity for learners to raise their hands once or twice, and a Q & A session at the end.
The bottom line is that anyone in the training design or delivery role must capitalize on the strengths of their specific web conference learning environment to create robust training online. To give a few examples: WebEx has strong annotation tools. Learners have access to pointer tools (with their names on them) and text tools. When designing for WebEx, leverage the easy use of these tools with quick polls on slides, as well as exercises that call on participants to label diagrams and photographs. Adobe Connect allows you to create individual layouts with multiple chats and polls. You can set up multiple chat discussions in different pods and stack polls on top of one another to reveal them one at a time. When designing for Adobe Connect, capitalize on the ability to completely change the visual look of the learning environment with each exercise or activity. Microsoft Lync allows learners to launch private video chats with each other so you can have pairs talk about a discussion question and then debrief with the full group afterward. In Microsoft Lync, leverage VoIP and video chat.
In addition to understanding the strengths of your particular web conference platform, your designers and trainers should beware of its weaknesses. Some platforms handle the ability to play video quite poorly. Some platforms promise breakout rooms but the experience is so clunky and error-prone, it's best to avoid using them. Other platforms force you to show your PowerPoint from your desktop, losing the ability to engage learners with interaction tools. In some learning environments, you are not able to stream the presenter's video.
Can you really be platform agnostic? Absolutely. But that also means you will likely be boring and pedantic as a result. We can do better!
Posted by Cynthia Clay at 2:04 pm 0 Comments
---
Tuesday, July 17, 2012
Oh dear, I just blogged, last week, about 10 personas to running a successful brainstorming session. Now I must post the possibility of brainstorming being the enemy of innovation, a strong reason we brainstorm, right? To innovate?
Hmmm..I suppose it's good to have research on both sides. With this article, Why brainstorming doesn't always work, by Wayne Turmel, we learn that it could just be the whole brainstorming concept itself.
When Wayne spoke with Deborah Loosemore, from Powernoodle, he received some feedback for three thought provoking questions.
What are some of the human dynamics that get in the way of successful brainstorming?
What can a good leader do to mitigate some of these problems?
How can software or technology help (or hinder) the process to get better results?
To find out the answers, read the article. Is it time to think a little differently when it comes to brainstorming?
Posted by Lisa Gallo at 5:06 pm 0 Comments
---
Tuesday, July 10, 2012
I subscribe to a few industry email newsletters. They are great resources for posting content with weight, as well as spurring a blog post or two.
I love brainstorming sessions. When I came across the article The 10 Personas of a Good Brainstorm Facilitator, by Mitch Ditkoff, I knew it was something I wanted to keep in my bag of tricks, as well as share with our NetSpeed Learning Solutions blog readers.
What are the 10 personas, you ask?
CONDUCTOR
ALCHEMIST
DANCER
MAD SCIENTIST
DIAMOND CUTTER
ACTOR
ENVIRONMENTALIST
OFFICER OF THE LAW
SERVANT
STAND-UP COMIC
Intrigued by those titles, read the full article to learn more about them and target your strengths and weaknesses.
Posted by Lisa Gallo at 1:07 pm 0 Comments
---
Monday, July 2, 2012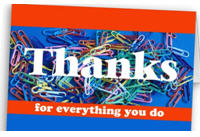 I am a big believer in "catching people doing something right" as they say. I was fortunate to have a few outstanding mentors early on in my management career who knew the importance of looking for opportunities to point out when their employees were doing good things, not just pointing out their mistakes and failures.
In this age of social media, Facebook and text messaging, when everything gets condensed into micro bytes of communication, it is increasingly rare for people in business or in their personal lives to take the time to extend meaningful messages of appreciation and gratitude. People barely are willing to invest the time required to send more than a six-letter message of appreciation: "Thanks." If you're lucky, perhaps you'll receive a smiley face emoticon along with that one-word acknowledgement.
Leadership requires many important attributes: courage, the ability to make difficult decisions, setting an example, listening, ability to deal with uncertainty and conflict… The list goes on and on. But one often under-reported attribute of effective leaders is the ability to show genuine appreciation for the contributions of their team members. In an excellent short article called Leading with an attitude of gratitude, Joel Garfinkle lists five key tips for leading with gratitude:
Combine gratitude and feedback.
Be specific and authentic.
Make gratitude intentional and routine.
Make gratitude either intimate or public (but not casual).
Don't forget about notes — handwritten, please.
As to that last point, I still have, within four feet of my office chair several hand-written thank you notes people wrote me more than 15 years ago. Think they had an impact in shaping me as an employee, manager and leader? Absolutely.
So the next time someone does a great job or simply goes out of their way to be helpful to you or others on your team, don't stop with "hey, thanks." Make it count. Be authentic. Be specific and let them know exactly what they did that you appreciate and why. It just might make their day, if not their week.
Posted by Tim Jones at 1:53 pm 0 Comments
---
Tuesday, June 26, 2012
We here at NetSpeed Learning Solutions are moving more and more towards using social media as a primary way to market our products and have larger brand recognition.
In this article; Facebook, Twitter, YouTube marketers: This is why you never, ever start campaigns on Friday, by John Koetsier, I learned five great tips.
Friday is full
Less is more
Learn from your colleagues
Don't just throw any old crap on YouTube
Decide based on customers, not marketers
Read the article to find out how.
Posted by Lisa Gallo at 5:40 pm 0 Comments
---
Monday, June 4, 2012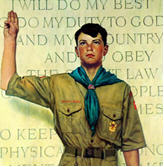 In recent weeks news reports have come out about highly questionable investment dealings by J.P. Morgan Chase bank as well as questions about possible improper business dealings leading up to the Facebook IPO. Despite having lived through the egregious behaviors by companies such as Enron and Lehman Brothers over the years, some of which helped fuel the economic meltdown of 2008, some business analysts ask, "have businesses learned anything from these violations of public trust?"
A recent article in Bloomberg Businessweek questions the value of corporate ethics statements. Written by Liz Ryan, a former HR executive for a Fortune 500 company, the article, entitled Why Corporate Ethics Statements Don't Work, posits that these written "mission statements" about an organization's ethics are a waste of time. She argues that Corporate America's "win at any cost" mentality is still rampant, continues to promote dangerous risk-taking in pursuit of profits and actually punishes whistle blowers who try to point out bad behavior when they see it. She argues that the focus on lofty, inspirational ethics statements is misplaced and should be redirected towards empowering employees to feel safe to raise a red flag of warning when they see ethical lapses taking place.
So are corporate ethics statements truly not worth the paper they're written on? Or can they serve as a moral compass to lead organizations and employees to do the right thing? Read this interesting article and also read some of the very interesting reader comments, some of which take issue with the author's controversial premise.
Posted by Tim Jones at 12:44 pm 0 Comments
---
Wednesday, May 30, 2012
I'm one of the team members, here at NetSpeed Learning Solutions, that is on our blog team. I came across an article that offers seven ways a business blog can build social media success, as well as forty-two business blogging tips.
Essentially my blog is about creating better blogs. Is this silly to post? Maybe. If you don't think it's silly, or redundant, feel free to read Heidi Cohen's full article, right here. I think her insight is helpful.
Posted by Lisa Gallo at 3:10 pm 0 Comments
---
Thursday, May 17, 2012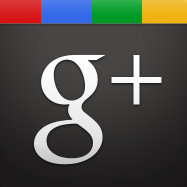 Yeah, I know its been since last November that I blogged about Google+. You probably thought I gave up on it. Nope! But it looks like the virtual world may have.
Posted by Lisa Gallo at 3:15 pm 0 Comments
---
Monday, April 30, 2012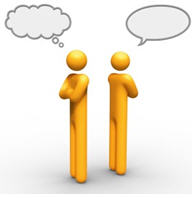 What we've got here is a failure to communicate." That's a famous line from the 1967 film Cool Hand Luke. And it also is the central finding of a recently reported study published in the April 26 issue of Chief Learning Officer Magazine.
A study conducted by Accountemps of more than 1400 Chief Financial Officers (CFOs) found that lack of communication between staff and management is the most frequent misstep companies make in managing their teams, with 41% of respondents listing this as the single biggest problem. Coming in a distant second was lack of recognition and praise, cited by 28% of respondents. Coming in third at 11% was the complaint of lack of training, development and/or educational opportunities.
These results showing communication to be the biggest challenge should not be surprising. In study after study of employee morale, job satisfaction and causes behind employee turnover, poor communication between management and employees often ranks as the single biggest complaint. Read the study here. And in the meantime, what are you doing to improve communication throughout your organization?
Posted by Tim Jones at 6:23 pm 0 Comments
---
Wednesday, April 25, 2012
I'm all about wanting to build community and collaboration. The Economist article, All Together Now: The advantages of crowdsourcing, has opened my eyes in a way I've never used my eyes to see.
Have you heard of Shapeways? Or Quirky? Both companies are fascinating in the manufacturing world. Both companies are the epitome of innovation. I highly recommend the six-minute video that's a part of the Economist article. Well worth the watch.
I don't dabble in the stock market, but with hearing what Shapeways and Quirky are doing...perhaps it's time to change my mind.
Posted by Lisa Gallo at 4:09 pm 0 Comments
---
Wednesday, April 18, 2012
I think we've all heard, by now, that Facebook purchased Instagram for $1 billion. Yep, that photo app for your smart phone, that makes the picture look like something from your (at least my) childhood. Who knew a little start-up of thirteen employees could be worth so much? Apparently Facebook did.
But the bigger question still hasn't been answered. Why didn't a big power house (maybe post power, but big none the less) like Kodak create the Instagram concept?
Read here to find out why.
Posted by Lisa Gallo at 9:09 pm 0 Comments
---
Thursday, April 5, 2012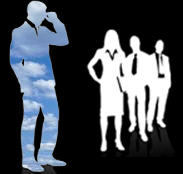 When I was a young, inexperienced first time manager for a large, heavily unionized newspaper, I asked my boss whether I could share some information with my team about upcoming plans. And he told me, "No, not now. They don't need to know this information." For sure, there will always be situations in which certain sensitive information should not be communicated broadly until the right time.
Increasingly, however, forward-thinking managers are moving away from this old school concept of "need to know" information-sharing and moving towards a more open, collaborative model, even coining a term for this approach: transparent leadership.
Particularly in this age of social media sites like Facebook, Twitter and You Tube, very little is able to be kept secret these days. Access to information is easier and information – particularly embarrassing or potentially damaging information – can now be spread globally literally within minutes. Smart leaders are realizing the benefits of opening up the channels of communication, coaching and collaboration at all levels within organizations. Transparent leadership helps managers at all levels to make better decisions, improve employee morale, reduce turnover and – get this, increase profits.
In the April 3 issue of CLO Magazine Halley Bock, the CEO of Fierce. Inc. writes an article entitled The Case for Transparent Leadership. In this article she quotes a 2011 Corporate Executive Board survey, which concluded that "organizations that successfully broke down barriers and eliminated the fear of retaliation for honest feedback substantially outperformed their peers, delivering 7.9 percent total shareholder return compared with 2.1 percent at other companies."
That's enough to get my attention! Read the complete article here.
Posted by Tim Jones at 3:14 pm 2 Comments
---
Monday, March 5, 2012
Many years ago, I worked at a newspaper where I managed an advertising sales team. I was pressured by the publisher to hire a salesperson he had learned about with whom he was very impressed. But I had serious reservations that this salesperson might not fit in with the rest of the team. He was very experienced and had many contacts in the industry and a track record of success, but I sensed that he would be more concerned with his own self-interest than the team's.
My publisher overruled me, convinced that this person's industry experience and impressive rolodex of contacts with ad agencies would be a boon to our revenues. Against my better judgment, I offered the rep a job. In relatively short order this salesperson began to open up doors where we had previously had little or no success. For sure, his lengthy list of contacts, as my publisher had predicted, netted us several key new advertising clients in large part as a result of this salesperson's previous history with the decision makers. Within a few months, this rep became our #2 selling salesperson. So far so good, right? Not exactly.
It turns out that all my worst fears were realized and then some. He acted like the Big Man On Campus with the rest of the sales team and attempted to steal accounts from several other salespeople. He would have private conversations with customers he knew whose accounts belonged to other salespeople on my team, telling them they should contact me and tell me they would take their business elsewhere unless I would re-assign the account to this rep. By the end of his first year, he had alienated not only the rest of the sales team, but every other department in our newspaper. People did not trust him and he often spread false rumors about other members of the sales team, for his personal gain.
I found that roughly 75% of my conflict management time involved issues in which this salesperson was one of the litigants. I concluded that this person was a cancer on the sales team and needed to go. But my publisher refused to let me fire him because his sales numbers were so strong. It took me another 18 months to finally convince the publisher that this person's negative impact on team morale, chemistry, cooperation and success outweighed the positives in terms of his personal sales numbers.
So the question is: How long do you put up with an employee who is having success in some ways but is undermining your efforts as a manager in other ways, and damaging the success of the team?
Libby Wagner, an industry thought leader and an expert in leadership, strategy, management, and executive team development, wrote about this very topic recently in an article called Does One Bad Apple Spoil the Bunch? Dealing with a Difficult Team Member. In her article she writes that there comes a point at which no matter how great a star the employee may be in terms of their ability or great ideas or sales numbers, it may be time to get rid of the bad apple in the interest of preserving the success and productivity of the overall team. Wagner points to three highly likely negative consequences from keeping this person too long:
Decrease in morale and loss of good workers. Your best employees may eventually conclude that it's not worth putting up with the negative impact and look elsewhere for better working conditions.
Loss of credibility in leadership. If other team members perceive that this person is being held to a different set of standards from the rest of the team, it will erode their trust in and respect for you as their manager.
Lower overall performance. Which is more important? Having one super star employee who by some metrics performs well but undermines the belief and commitment of the rest of the team? Or remove the cancerous element and watch the overall performance of the rest of the team rise?
Of course, I am not proposing that you simply terminate the difficult employee without first attempting to turn the situation around. Discuss with the employee their negative impact they are having on the team. It is possible they may not be fully aware of their impact. Discuss consequences for failing to change their behavior and if necessary, indicate a deadline by which you need to see substantial improvement.
In the end, if this bad apple's negative behavior does not improve, the risk of harm to the overall success of the team and the organization of keeping them on the team will eventually far outweigh any short-term benefits they may be providing.
Posted by Tim Jones at 12:05 pm 0 Comments
---
Tuesday, January 31, 2012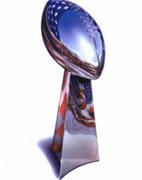 The Super Bowl is almost here- just a few days away. You can barely turn on the radio or read an article without some reference to the GAME OF GAMES. A rematch of the nail-biting 2008 Super Bowl between the New England Patriots and the New York Giants in which the Giants ruined the Patriots' dreams of an undefeated season in the final seconds.
It's also the start of a new year and managers everywhere are giving their employees pep talks about the challenge ahead and the goals in front of them. Often these managers – particularly those who are men – resort to sports metaphors – especially football for some reason – to describe the challenge. Any of these sound familiar?
It's a new game
If we are going to beat the competition, we need to play like a team
We're going to have to throw a Hail Mary pass
Lets' win this one
I want to see some home runs from this team
We've got to level the playing field
I am going to call an audible. The current game plan is not working.
I need you to bring you're A-game, if you're going to be one of our all stars.
We're in trouble, team. It's 4th and long and it's late in the fourth quarter
If we all give it 110%, soon we'll be doing our victory lap.
Barely a day goes by we don't hear someone (including, perhaps ourselves) uttering some hackneyed sports metaphor to describe a challenge, a crisis, an opportunity or other business situation. Often times used to rally the team, these sports metaphors may resonate with the football fanatic on "the team". But all too often they can be an unconscious way of excluding members of your work group who don't have the same obsession with sports. Using a sports metaphor now and then is quite reasonable. And it can be an easy shorthand way to telegraph your meaning.
But be careful not to go overboard with your sports metaphors. For a large portion of the population – of both genders – the overuse of sports terminology and metaphors to emphasize a point or motivate the work unit can have just exactly the opposite effect. It can cause some employees to feel like they are not a part of the group and it can create an unintended distance between them and the person who is over-reliant on these expressions.
So the next time you're about to pump up the troops with a tired, overused sports cliché, just remember that not everybody wants to hear you proclaim, "Let's win this one for the Gipper. What do you say?" I say, no thank you.
Posted by Tim Jones at 1:20 pm 1 Comments
---
Wednesday, January 11, 2012
Ha! I love the thought of top-down leadership shifting. Our leadership modules, here at NetSpeed Learning Solutions, all support the teamwork, collaboration style of leading. Read here to get the full scoop on Doreen Lorenzo's secrets of growth article, titled Are we living in a post-CEO world?
Posted by Lisa Gallo at 1:56 pm 1 Comments
---
Monday, January 2, 2012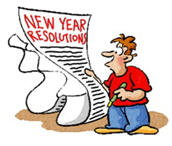 It's January, the month we're all supposed to make resolutions for what we are going to do more of, less of, or be better at in the upcoming year. And that means it's a full month before I look back and find that I have failed miserably on most counts
Many of us make New Year's resolutions about fitness, nutrition, or becoming a more patient parent. We make resolutions to spend more time with our kids, perhaps finally start work on some long-delayed home improvement project, or perhaps finally committing to read more books and watch less TV.
If you're like most of us, you spend about half your waking hours (or more) between Monday and Friday at work. But how many of us take the time to think about resolutions to improve our "workplace selves"? So this year, before January slips past you, consider making some resolutions about how you show up at work and interact with the people with whom you spend so much of your time each week.
First rule about resolutions: Don't make them so hard to adhere to that you give up after only a week or two My 16-year old daughter, after having spent way too much money last year and saving very little, was intent on saving her money this year and resolved to not spend more than $30 a month. That's a goal I know she cannot possibly stick with over time. So I counseled her to suggest saving HALF her chore money instead. Not nearly as lofty a goal, but one she is far more likely to be able to stick with over time. Similarly, don't promise to "leave work by 5pm every day" if you have never come close to that target in the past.
I encourage you to think about making some work-related New Year's Resolutions for yourself this year. What sorts of things can you adjust on the work front to make you more effective at work, experience more job satisfaction or perhaps simply more pleasure interacting with your work colleagues?

Here are just a few ideas to consider:
• Don't try to resolve heated, emotionally charged problems over email. Resolve instead to pick up the phone or walk down the hall and talk these things out.
• Once a day, make a point to show appreciation for something another co-worker has done. It could be something they did that helped you, or perhaps something that helped out someone else on the team.
• Resolve not to immediately react with criticism or blame until you are certain you have all the facts as to what happened. It is entirely possible things are far more grey than they appear.
• Pledge to focus on solving problems or preventing them from happening again in the future rather than assigning blame.
• Commit to saying "I'm sorry" when you know blew it. And mean it. Saying sorry does not make you weak. It makes you human.
• Commit to certain blocks of time where you will NOT check your email. If you have a big project that is due tomorrow, consider blocking off time that no one is allowed to intrude upon – no phone calls, and no checking emails.
• On weekends, pledge that you will make at least one of those two days a Work "no fly zone" period where you do not check work emails or work on work-related projects. Everyone (yes, even you) needs time to truly re-charge their batteries.
• Promise to yourself to take a short walk during the day each day. If that's not realistic, consider two days a week. But find time to clear your thoughts and get some fresh air. Some problems may become clearer after your walk is through.
• Be committed to asking other colleagues for their ideas more. Even if it has nothing to do with their area of responsibility. People love to be asked for their input. And you just may learn something you never considered. The best ideas often come from the most unexpected places.
So tell me. What ideas do you have to improve how you experience your work, day in and day out? Don't try to reinvent yourself overnight by coming up with a list of 20 things you must do all at the same time. Baby steps. Consider two or three things that are important to you – changes that will make you more effective, happier or more connected with the people you work with.
If everybody just did one or two things with a little more focused attention at improving the way they work and interact with others at work, the cumulative impact could be powerful.
Good luck coming up with whatever that small change might be – and sticking with it. I hope the New Year for you is one filled with success, fun and growth – both at work and outside of it.
Posted by Tim Jones at 4:26 pm 0 Comments
---
Thursday, December 29, 2011
Do you serve customers? Extend yourself just a tiny bit!
It really is the simple things that make the difference in customer service. Venturing out on December 26 for a "post-holiday" shopping spree, I was in the market for my must-have makeup items. Specifically, I love one brand of lipstick in one favorite color. I'm embarrassed to say this but my approach to makeup purchasing is to find an item I like and then buy that item over and over again until the company finally discontinues it, often years later. I'm the ideal loyal customer!
I went to my usual department store at the mall (let's call it the M store), found the makeup counter and asked for help. I hit my first hurdle when the customer service rep (CSR) couldn't find the lipstick I wanted. "We don't have it," she said. "It might be discontinued." Oh, no! Before I could find out more, she said, "Excuse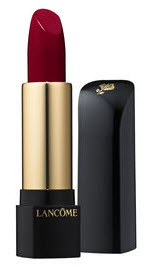 me, I need to help this other customer." I stood at the counter for five minutes, patiently waiting for her to return. Finally she brought over a second CSR who looked for my lipstick again and confirmed, "No, I'm sorry. We don't have it," adding, "It's been really busy here because of the holidays."
This was one of those defining moments in a customer's experience, a moment when the customer service reps could choose to extend themselves or go on to the next customer. I gave them another chance to serve me by asking, "Has the lipstick color been discontinued or are you just out of stock?" The CSR responded, "We're out of stock." I tried again to get some service by asking, "Well, when do you expect to have it back in stock?" "I'm sorry. I don't know," was the response.
Here's the problem: This brand of lipstick in this particular color can be purchased at many different department stores. In fact, right across the mall, in my line of sight, was another makeup counter in another department store (let's call it the N store). So, I said "Thank you. I will go check at the N store."
At the N store, I asked for this lipstick and was told that they, too, were out of stock. However, after sharing that disappointing news, the customer service rep added, "I can order this lipstick for you now and have it shipped to your home at no cost. It will arrive in 3 – 5 days. Would you like me to do that?" Heck, yeah! I not only ordered the lipstick, I also bought several other makeup items that I needed. It was a good sales day for the woman who took the time to extend herself. She created a loyal customer, not just to a particular brand of makeup but to a particular store. The next time I'm ready to replenish my makeup, where do you think I will go first?
When you sell a commodity (a brand and color of lipstick that can be purchased anywhere), the only differentiator for your customer is the quality of service you deliver. Retailers need to give their customer service reps the authority to meet their customers' needs. And customer service reps need to recognize those defining service moments and extend themselves to build customer loyalty.
'Nuff said.
Posted by Cynthia Clay at 3:49 pm 0 Comments
---
Thursday, December 22, 2011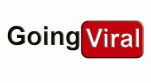 In this day of desktops, laptops, tablets, and handheld devices, we have a long list of ever expanding vocabulary words where "viral" is no exception.
In this article, How "A Charlie Brown Christmas" reveals the true meaning of viral content, Jesse Stanchak shares how the classic, A Charlie Brown Christmas, has five points that are key ingredients for going viral.
Read it to find out how an amateur vibe, a strong point of view, tackling a persistent problem, building on existing work, and making a point quickly are what you need if going viral is your goal.
Of course there is the mocking of failure technique, but I'm pretty sure that's not a desired goal.
Posted by Lisa Gallo at 3:39 pm 0 Comments
---
Monday, December 5, 2011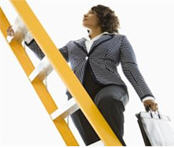 Have you been watching the news lately? Just about every day there are signs that the economy is slowly rebounding. Housing starts are up. Unemployment is inching its way down (albeit at a glacial pace, it would seem). As the economy improves, employees often start brushing off their resumes and begin thinking about what's on the other side of the fence.
Are you prepared to make sure your top employees don't jump ship? What are you doing to make sure they are feeling well cared for and supported? A recent article in Chief Learning Officer magazine talks about ways to hold onto your top employee talent. In the article, How to Keep High-Potential Employees, by Ladan Nikravan in the November 16, 2011 issue of CLO, the author writes that the highest potential workers "consistently and significantly outperform their peer groups… exhibiting behaviors that reflect their companies' values and illustrate a capacity to grow."
According to a 2011 study by the American Management Association, less than one in four employers evaluated themselves as highly effective at retaining high-potential employees. "Identifying and developing future leaders is an imperative business function", writes Nikravan, adding "but most companies don't have formal high-potential programs geared toward identifying and developing their strongest employees."
The challenge, says Nikravan, is for employers to find the right balance between the need to classify and develop high potentials and ensuring the rest of the workforce remains committed to the organization's mission. Read the article to learn how smart employers are finding ways to make sure their superstars continue to grow and develop and retain their loyalty, even when things are starting to appear brighter on the other side of the fence.
Posted by Tim Jones at 4:03 pm 0 Comments
---
Tuesday, November 22, 2011
Alright I'm done (for the time being) reporting on Google +. I'm moving onto tweeting! Being, us Americans are about to celebrate and endulge ourselves with turkey, turkey, and more turkey. Or if you're vegetarian, maybe tofurkey?
Here's a short read on Bård Edlund's broad point about how we perceive time and how it might effect our tweeting habits. So...is it time to tweet?
Chirp Chirp!
Posted by Lisa Gallo at 7:59 pm 0 Comments
---
Wednesday, November 16, 2011
I can't get enough of this Google + talk. Have you noticed?
Apparently Bank of America had a case of the Google + "brandjacking" the day after Google + made it possible to register brands.
In the same SmartBrief on Soical Media article I learned that YouTube is getting a Google + makeover. Ok, yes this change is actually agreed upon with all parties involved, so maybe not one of the same, but get on your Google + horse and ride! Look at everything that's happening without you.
Off to collect more Google + data...
Posted by Lisa Gallo at 3:24 pm 0 Comments
---
Wednesday, November 9, 2011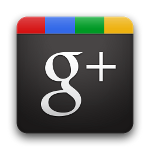 So it's been since mid September that I last reported on this thing called Google +
This blog post focuses on the four reasons you should care about Google +
It's where passionate people hang out.
Better sharing than Facebook.
It's great for SEO.
They were right about Twitter.
Posted by Lisa Gallo at 3:01 pm 0 Comments
---
Tuesday, November 1, 2011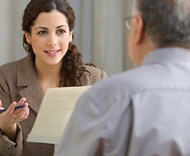 In a soft economy it may not seem very important to ask about hiring issues. But the truth is that companies continue to hire during all sorts of economic conditions – even if only to replace workers who have decided to move on.
When you ask business executives what they look for in their ideal candidate, several criteria often come to the front of the line:
I'm looking for someone with experience.
They need to be able to communicate effectively and think on their feet
I want someone who will be a quick study and won't require a lot of handholding
They need to be someone with lots of contacts in the industry (a common sales requirement)
It's critical that they know how to manage their time and prioritize effectively
They need to have great attention to detail and be highly organized
Sound familiar? They are all very reasonable requirements. We use a variety of selection criteria to determine which candidate will be the best fit for our needs. But if you stop there, you're missing a key part of the equation. Whenever you are looking to hire a new employee, don't forget to ask yourself this important question: Is this job a good fit for the candidate?
Hiring is a two-way street. If you only focus on your needs as a hiring manager, and ignore whether this opportunity is a good fit for the employee, then even if they accept your offer, chances are high that when a better opportunity comes along, they're gone with wind. The time and expense of recruiting a new hire is substantial. So the last thing you want to do is hire someone who is not really enthusiastic about the opportunity. In most cases (and yes, there are exceptions) you're probably better to go without hiring at all than to hire someone for whom this job is a forced fit.
I always ask this question in every in-person interview as one of my final questions: After I have described the opportunity in detail, asked the candidate about their experiences, their goals, and their strengths, I will ask: On a 1-to-10 scale, with 1 being low and 10 being high, how excited are you about this opportunity, as you understand it? If they pause more than one second, that's a red flag. A pause of more than two seconds and alarm bells should be going off in your head. If they give an answer below an 8.5, that's another red flag. Any number below an 8 means DO NOT hire them.
From my experience, whatever number they give you is typically about 2 points above how they honestly feel about the opportunity. A response of 7 really means their interest level is more like a 5. The one exception is if they say "10". I follow my 1-10 question by asking ask them why they gave the number they gave. This will give you great insights into how good a fit they see the opportunity as being for their needs. If they are truly excited about the opportunity, typically this will become abundantly obvious in their explanation. They will most likely be able to articulate several specific reasons why they see a strong fit. If they have to stretch for reasons, or if their explanation includes peripheral factors like "it seems like people here are nice", be wary. This is a big warning sign that they are not really sold on this opportunity and may continue to look for a better opportunity – even if they accept your offer.
Bottom line: If you only focus on how close a fit the candidate is for your needs and fail to probe the other side of the equation, odds are you will be going through this process all over again a lot sooner than you had planned..
NetSpeed Learning Solutions does monthly webinars on various leadership issues as part of its NetSpeed Leadership Webinar Series. This month's topic: Hiring the Best Talent, on Tuesday, November 8, at 1pm Eastern / noon Central / 10am Pacific. Learn more or register here.
Posted by Tim Jones at 7:49 pm 0 Comments
---
Wednesday, October 19, 2011
Alright! I know you're humming, toe tapping, maybe even breaking out your Beatles station on
Pandora
, but I'm actually not talking about the
song
. We've got A LOT of shift happening in our good ole US of A right now. I found a great article that speaks to leading a revolution. Are you up for it?
Posted by Lisa Gallo at 3:33 pm 1 Comments
---
Thursday, October 6, 2011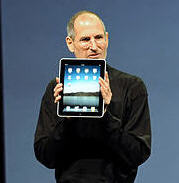 Whether or not you have ever purchased a Mac computer, an iPod, an iPhone, an iPad or anything else that came from the visionary mind or Steve Jobs, few people would argue that Steve Jobs and his visionary way of thinking about technology forever changed the way millions of people throughout the world live their lives. His passing this past week marks our nation's loss of one of its greatest business leaders, inventors and thinkers. He is already being compared in the company of Thomas Edison and Alexander Graham Bell. And with good reason. He brought the complex world of computing into our living rooms and kitchens and health clubs and schools. He forever changed our concept of what a phone can do, let alone a computer.
Forbes Magazine published an article this past week entitled The Top Ten Lessons Steve Jobs can teach us - If we'll listen. This is a wonderful read. Here are just a couple brief snippets of portions of these ten lessons:
3. Never fear failure – Jobs was fired by the successor he picked. It was one of the most public embarrassments of the last 30 years in business. Yet, he didn't become a venture capitalist never to be heard from again. He didn't start a production company and do a lot of lunches. He picked himself up and got back to work following his passion.
5. Listen to that voice in the back of your head that tells you if you're on the right track or not – Most of us don't hear a voice inside our heads. We've simply decided that we're going to work in finance or be a doctor because that's what our parents told us we should do or because we wanted to make a lot of money. When we consciously or unconsciously make that decision, we snuff out that little voice in our head. From then on, most of us put it on automatic pilot. We mail it in.
People like Steve Jobs come maybe once a generation. His passing marks a milestone in our nation's history for innovation and creativity. If you really want to be inspired, watch his speech to the 2005 graduating class of Stanford University.
Posted by Tim Jones at 7:10 pm 0 Comments
---
Monday, October 3, 2011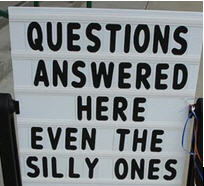 Let's face it. We all have received more than our fair share of stupid questions at work - asked by subordinates and colleagues – even our supervisors. Questions for which we find ourselves scratching our head thinking "Were they even listening to a thing I said?" or "How did this person ever get this job?" or even "I can't believe that I am reporting to HIM!"
When employees – regardless of their level in the hierarchy – ask us questions, the answers to which we feel are obvious, usually our immediate visceral response is annoyance and agitation. We immediately start wondering how on earth could this person be so clueless as to even THINK of posing this question? All too often, our impulse is to want to put them in their place with some snappy, sarcastic put down, like "Glad to see you don't bother reading your emails." Or "So when I went over this with you yesterday, where were heading on your mental vacation?" Even if you don't say it, you're thinking it. It feels good on some deep schadenfreude level to put that person in their place and let them know just how inferior they are to you for asking about something that telegraphs their ignorance or incompetence.
In my third year of college, a professor once told the class something I have remembered and repeated out loud countless times ever since. A struggling student asked what many in the class felt was a stupid question. We all knew the answer – and it was clear the student simply had not been paying attention three minutes before when the professor addressed the very topic of their question. And you could hear the wave of muffled derisive giggles from throughout the classroom of 100 students. But the professor took notice of the snickering undercurrent and gently rebuked the class. He said, "Hey, ladies and gentlemen. There's no such thing as a stupid question. Not in this class." And he went on to graciously answer the student's question, never once hinting that he had just covered this topic only moments before
After the class, I reflected on the student who was quietly ridiculed by his peers and I thought about the professor's comment to the class. Then the brilliance of his statement struck me. He was an educator. He knew the quickest way to shut down intellectual curiosity and questioning from his students was to belittle one of them for asking what he might have perceived to be a dumb question. By responding calmly and with acceptance – even though he had just addressed the very question only moments before – he provided a safe environment for this student to inquire. This professor knew that to ridicule this student for asking what arguably was a stupid question would only accomplish two things: 1) to make the student feel sheepish and embarrassed and 2) to send a message to the entire class "Don't ask questions – lest you be humiliated in front of your peers."
That lesson has stuck with me for over 30 years. I often will lead a session where I am mentoring someone on a new process – perhaps a new employee or someone who is learning a new job function. One of the things I often say at the outset – before they ask a single question – is simply "There is no such thing as a stupid question." I believe it is critically important to create an environment for your employees where they feel safe to ask questions and not worry that they will look incompetent.
Too many times I have observed a manager react with annoyance at someone for asking what to their mind was a stupid, unnecessary question. They assume all the worst attributes about the other person: They were not paying attention. They are lazy. They don't care enough to figure this out. Or simply, they're stupid. Even allowing for the possibility that they really SHOULD have known the answer to their own "stupid question" what good comes from letting them know how you feel about this? Equally importantly, often the annoyed person lacks some key pieces of data by which to know whether the question is in fact unnecessary. Perhaps the employee asking the question missed the meeting where this issue was discussed with the rest of the team and the manager was not aware of their absence. Perhaps they were not included in a critical part of an email thread so they had no way of knowing some important piece of information. Perhaps some part of the previous communication was intended one way by the manager but left room for ambiguity and was interpreted completely differently by the recipient, so they were never on the same page. Perhaps there was too much information to absorb and they simply forgot. There are countless reasons why what appears to be a stupid question really is not stupid at all. In many cases, the person who is annoyed is equally at fault – maybe more so – for being an ineffective communicator.
I have long believed that even if someone asks me what I think could be considered at first blush to be a stupid question – one that I am fairly certain they should know the answer to already – I usually don't have all the facts. It usually is not nearly as obvious as I think. Besides, nothing good ever comes from reminding someone how stupid their question was, anyway. When you tell someone that you think their question was unnecessary or the answer was obvious, you are really telling them you think THEY are stupid. All it does is shut down communication and increase the risk that when they have an important question they should have asked, they will keep it to themselves, and the outcome could be far worse.
So the next time someone asks you that stupid question, before you roll your eyes, before you think to yourself of a snappy put down, and before you remind them that "I told you the answer already – weren't you listening?", take a deep breath, put a smile on your face and remind yourself, "there is no such thing as a stupid question."
Posted by Tim Jones at 2:22 pm 0 Comments
---
Wednesday, September 21, 2011
I am compelled to blog about all this complaining of change.
Facebook
.
Netflix
.
Iphone
. Just to name a few. (note: the hyperlinks are the clean versions of what's circulating in cyberspace. I may be pooh-poohing the idea of complaining about change, but I'm no fool...posting hyperlinks from oatmeal, on the company blog, is a sure fire way to evoke change in a way that WOULD have me complaining)

Posted by Lisa Gallo at 7:46 pm 1 Comments
---
Monday, September 12, 2011
I can't help myself from keeping you all updated in my Google+ discoveries. Read this quick
article
to find out how Google+ is similar to a CB radio.
If you have missed my other Google+ posts, get caught up here:
This is LeesersG putting the pedal to the metal. Over and Out!
Posted by Lisa Gallo at 1:45 pm 0 Comments
---
Thursday, September 8, 2011
If you happen to follow along with what I write on our company blog, then you remember me asking, back in July, if you'd figured out the
Google+
social structure yet. I'm still working on it, along with the

which is equivalent to Facebook's "like" feature. Well! Now

has been launched to the entire web. What do I mean by that? Read
here
to learn more.
I have to admit, along with many of the comments to the article, that I'm not sure I understand how its tracking is different than Google Analytics, or the Google search option itself.
Regardless...Happy Tracking!
Posted by Lisa Gallo at 3:07 pm 0 Comments
---
Sunday, September 4, 2011
I was fortunate as a teenager to have been exposed to leadership development at a very young age – seventh grade, to be exact. I attended a private all boys' military school – at a time when the Vietnam War was winding down and anything related to the military was viewed in a very negative light. From seventh through twelfth grades I had to march in a parade, wearing a uniform patterned after those worn by West Point cadets. The public school kids made fun of us. I felt like a nerd most of the time.
But despite having to march in parades – or perhaps because of this fact – I was able to internalize some leadership lessons at a very young age, many of which are as relevant forty years later as they were back in 11th grade. From grades 7 through 12, I was in what was called the "Battalion" – the military component of our school. The Battalion divided roughly 400 students into six companies. Every student was also a "cadet" and was assigned a rank. We all started out as privates. Only the six top cadets would ultimately earn the rank of captain (one for each of the six companies) while the very top rank was major (of which there was one cadet selected). I was fortunate to earn my captain's stripes through hard work, following the rules and achieving good grades. So I was thrust into a leadership role at the age of 18. Perhaps the single most important lesson I learned about leadership was that being a leader was not about your rank (or your title), but about how you treated those around you – in this case, the other members of your company in the Battalion.
For sure there were some seniors who as captains let the power get to their heads and they tended to manage the cadets in their company by means of intimidation and coercion. That can happen when you're an 18 year-old male suddenly given the power to impact the lives of 60 other younger cadets. But I learned that the way you earn the respect and cooperation of your team was to listen to their feedback and look out for their interests. I learned that the more I focused on helping out the younger cadets, even with such things as teaching them the manual of arms, the more they were willing to cooperate at those times when I had to exert my leadership authority.
I also found that sometimes you just need to find ways to make things more fun. Let's face it – marching around carrying guns and shining your shoes to pass inspection is not fun – least of all to teenage boys. In the biggest military event of the year, called "Guidon", the six company captains had to create an original precision drill team performance, teach it to their cadets and have their company compete against the other companies before an audience of parents, teachers, judges and members of the community.
I was captain of Company B. I decided to try something radical, well, at least by this stodgy, old-fashioned school's standards (the school had been founded in 1819). My radical idea was to ask for ideas from my cadets for our company's military drill program. I actively encouraged ideas from the lower level cadets (7th and 8th graders) which, to my knowledge, nobody ever had done before. Together we came up with a very unusual drill program and one that was EXTREMELY hard to pull off.
Our original drill program was by far the most complicated program of the six companies. And here was a huge learning experience for me: Because my team had participated in the design of this program – and because it really stretched them all out of their comfort zone to be able to perform it well, they become enormously invested in the team's success. When all the other company captains were letting their cadets go home at 5pm each day the week leading up to Guidon (yes, that was the normal school day for us, 7:30am – 5pm), my to my surprise, the cadets in my company were actually asking to stay late – because they wanted us to go over the program again and again until we got it right. That extra dedication all came from the students in my company – they wanted to win the competition because they were invested in the program they had helped create.
Posted by Tim Jones at 5:13 pm 2 Comments
---
Thursday, September 1, 2011
In this essay by Tonianne DeMaria Barry, the author makes the excellent point that it's not realistic to separate "work" from "life". When we're at work, we're still alive. What people really want, according to the author, is not to bifurcate their lives. She writes:
"What they wanted was their home life to respect their work life and vice versa. They wanted these two elements of their lives to stop being a zero sum game. Some days home life happened during working hours. Some days it was the other way around."
Personally, I'm not sure that the phrase "work/life balance" necessarily implies a hard separation, but I suspect that a lot of people feel guilty if they have to take a call from their doctor while at their work desk, or if they have to finish a report in the evening instead of reading to the kids.
I like the idea that most workers are invested enough in their work that they will naturally attend to it, in the same way that they will naturally attend to their personal needs.
Posted by Leo Brodie at 2:50 pm 0 Comments
---
Tuesday, August 30, 2011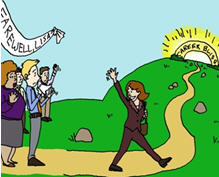 We all know how important first impressions can be. Research has shown that we often decide on how we feel about someone within the first 30 seconds (or even the first 10 seconds). And amazingly, these first impressions can often become unswayable despite later evidence to the contrary. What you may not fully appreciate is that in the work world, last impressions can be just as lasting as first impressions.
Recently, I had to make a very difficult hiring decision. It came down to two very different but very impressive candidates. I met with each candidate once by phone and twice in person, and I finally offered the job to candidate A, let's call her Margaret. I then sent a very warm, thought-out email to Candidate B, let's call her Janet. In my email, I told Janet how hard this decision was and that if for any reason, things did not work out for us with Margaret, I would for sure reach out to Janet if she were still on the market. My email to Janet was by no means one of those generic form letters that we all have received at one time or other – "Thank you for your interest but we decided to go with a candidate whose background more closely met our needs… blah blah blah…". No, my email was very personal, and stated how impressed I was by Janet and that I wanted her to keep in touch with me. But I never heard back from Janet. No "Thank you so much for considering me" email. No phone call saying "I would love to be considered if things don't work out with the other candidate." Zilch. Total silence. .
Who knows what Janet's reasons might have been for not replying? Maybe she was not that interested in the position. Maybe she just was a bit naïve about the importance of follow-up letters. But it left me with a lasting impression – and not a good one. I now feel very pleased by the decision I made and can't help but wonder "what's wrong" with Janet for ignoring my message. If Margaret does not work out, do you think I will reach out to Janet again? Nope. My final impression is the one that will stay with me.
On several occasions, I have managed employees who did great work for me and our company but when they decided to move on to greener pastures, they completely mishandled their departure. One employee, we'll call him Todd, was an outstanding employee for the entire time he had worked for me. But when Todd found a better opportunity, he decided to notify me with an email sent from home at 10pm at night. And he was gone.
No two week notice. No "boss, I have difficult news to share with you." Nothing. Just an email in the middle of the night and he was done - gone. Two years of great service were all overturned in an instant. And what will forever mar all the good things Todd did was the final negative impression he left with me by the way he chose to exit. Can Todd count on me for a reference? Sadly, he can't.
Part of the problem may be that we teach young people how to get into organizations, but we don't necessarily coach them about how to get out of them. There is a right way to leave. Here are just a few suggestions for how to leave your employer, and leave a positive – and lasting – last impression in the process:
• Deliver your notice to your manager in person – never do it in an email or a phone message. That shows cowardice and a lack of respect.
• Give at least two weeks' notice – remember, if you left your last employer in the lurch with minimal notice, future prospective employers may worry you'll do the same to them and think twice about extending an offer.
• Work a full last day, unless it is clear that the employer is happy to let you leave early.
• Don't leave things hanging – wrap up as many projects as possible.
• Organize things for your successor, even if you don't know who that person will be.
• If there is an overlap between your departure and your replacement's arrival, be willing to help with their ramp up and orientation.
• Be willing to be a resource after you move on (within limits) to answer questions that your ex-boss or your replacement may have.
And finally, express appreciation to your manager for the opportunity you were given. No matter how unhappy you may have been in the weeks or months leading up to your departure you should leave on a high note, professionally, respecting the needs of your soon-to-be former manager and their team (unless of course, you were fired – then that's a whole other topic for another blog).
So remember, the last impressions you make can be much longer-lasting than the first impressions. Never burn your bridges when you leave your current employer. After all, you never know when you may need to rely on your ex-boss for a critical reference down the road. And that's the last word.
Posted by Tim Jones at 7:06 pm 0 Comments
---
Friday, August 26, 2011
Did you know that the first humanoid is in outer space? His name is R2.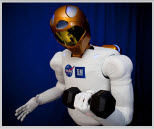 He has been designed to work alongside humans, helping them both inside and outside the station.
What's even better...he's tweeting! Yes, I'm not kidding, he has a Twitter account and responds to tweets. R2 is much more advanced that his four Robonauts cousins, on Earth...AND...he may have a little help from the ground when it comes to tweeting.
If you want to join me and the other 40,000 Twitter followers who are curious about this "Tinman", his Twitter account is @AstroRobonaut. I have to say his 2500+ tweets makes my 500+ look embarrassing. Maybe a trip to outer space and a ground crew would boost my tweeting performance too? Hmmm....
Posted by Lisa Gallo at 2:17 pm 0 Comments
---
Monday, August 22, 2011
This article came out in
Chief Learning Officer
magazine, earlier this year. Sometimes I hold on to stuff, not knowing why and then realizing it's time to share. We here at
NetSpeed Learning Solutions
pride ourselves in understanding and training the ways of
blended learning
. Read this
article
and see if your organization has needs for such information/power. Then contact us and we'll be happy to help.
Lisa Gallo
Client Services Manager
Posted by Lisa Gallo at 4:40 pm 0 Comments
---
Monday, August 1, 2011
The job market still looks ugly for most job seekers. So it may seem like an odd time to talk about the importance of taking care of your employees and focusing on ways to retain them. The truth is that in challenging economic times, even the fully employed are looking to see if the grass is greener on the other side of the fence. And when market conditions improve – as they have started to over the past several months – that's when some of your best talent is likely to test the waters.
According to an article in the August 2011 issue of CLO Magazine entitled To Develop Is to Retain, by Jan Ferri-Reed, even in this very tight job market, more than 80% of employed workers may now be actively seeking new jobs. That's a staggering figure. And when the market starts to warm up further, this number may grow even more. And the cost of employee turnover – particularly when the loss involved your high performers – can be enormous. According to the Reed, the replacement cost for losing talented employees – when you factor in the costs of lost productivity as the position remains unfilled, combined with recruitment costs, and the time and expense to hire, train and orient the replacement worker "can cost an organization 50 to 150 percent of an employee's annual salary."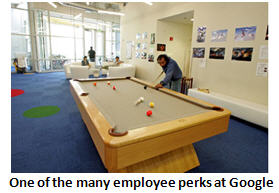 Can you afford to ignore the well-being of your employees, even in a tight job market? The simple answer is: No, you can't. So what are you doing to ensure your employees are feeling loved and cared for? Sure, offering your employees free soft drinks is great, if you can afford it. And if you work at Google, your employees can even get free on-site haircuts, employer-subsidized on-site massages, access to an employee health club, and many more perks. But for most small businesses, such lavish perks are not feasible.
One thing that is feasible for companies of all sizes, however, is to make sure you are looking for ways to develop your employees. In her article, To Develop Is to Retain, Reed offers up several steps training & development leaders can take to ensure your top performers stay YOUR top performers instead of someone else's. She recommends developing a system to identify the higher performers and mapping out a development plan for each level of employee – for example, leadership development opportunities targeted at front line supervisors, mid-level managers, and even line employees with managerial potential.
Reed also suggests looking for creative ways to "stretch employees developmentally" by expanding their responsibilities and giving them projects that can help them feel more challenged. Not only does this help high performers feel more engaged and interested in their work, it also adds to their repertoire of skills, which may in turn prepare them for future promotional opportunities.
Read the complete article, To Develop Is to Retain, in the August 2011 issue of CLO. Remember, you never know when your invaluable employee may decide he or she wants to become invaluable to somewhere else. So don't wait until it's too late. Start looking for ways to retain your best employees by looking for ways to develop them.
Posted by Tim Jones at 5:26 pm 0 Comments
---
Wednesday, July 27, 2011
Alright, I'm game. I'm in the Google+ social structure. I haven't spent a lot of time trying to figure it out. Besides liking the visual of the old rotary dial phone, I have noticed myself a little frustrated with the social circle creation. I found this 7 step guideon how to use the social circle concept. Read and see if it helps you!
Posted by Lisa Gallo at 6:31 pm 0 Comments
---
Friday, July 22, 2011
I do.

I'm the Client Services Manager here at NetSpeed Learning Solutions. One of my main responsibilities is making sure our customers are happy. I'm happy to report that our customers feel I do my job well.
If you're looking to up your customer service skills, here are 8 easy ways to make it happen.
In Service and mustache~ Lisa
Posted by Lisa Gallo at 4:58 pm 0 Comments
---
Tuesday, July 5, 2011
Many years ago, I worked at a newspaper that had a rigid policy around make-good ads – that's what they called it when the paper for some reason accidentally screwed up a customer's ad (perhaps they ran the wrong one, or put it in the wrong section of the paper) and offered to give the client a "make-good" at no cost. Management's policy was simply this: No advertising salesperson could EVER authorize a make good. Period. Every make-good ad had to go up the chain of command and be approved by a senior level advertising executive. This concept of tightly controlling all decision making was based on a fear that the rank and file salesperson would give away free ads right and left to appease unhappy customers, thus unnecessarily costing the newspaper thousands of dollars in lost revenue by doling out free ads.
I am not trying to say that centralizing all decision-making is wrong. There are no doubt countless situations where a policy of letting frontline employees make decisions could present unforeseen risks that make the prudent path to leave the decision to a higher-up manager. But increasingly, organizations that are committed to fostering customer loyalty and improving customer satisfaction are realizing that the more authority they give to their frontline employees who work directly with customers the autonomy to make some decisions without having to jump through a labyrinthine bureaucracy for approval, the more likely the customer experience will be positive and the employees, over time, will more quickly learn how to make better decisions for the organization as well.
It is always a balancing act as to how much latitude to managers should give to lower level employees to make decisions when dealing with customers. They must weigh the relative risk of giving employees too much authority, which could be abused, compared to the risk of by stifling their ability to make intelligent decisions on the spot that could save or grow an important customer relationship.
This question was put to the test in a study by Dennis Campbell, Marc Epstein, and Francisco de Asis Martinez-Jerez called The Learning Effects of Monitoring. While the focus was on the casino industry, the study authors feel the results can be generalized across many other industries. They concluded:
• Tightly monitored employees were less likely to make independent decisions, even if they could easily show to their superiors information to justify those decisions.
• The lower frequency of experimentation in their decision-making leaves employees in tightly monitored work environments with few opportunities to learn and develop their decision-making skills.
In other words, tightly monitoring employees by giving them fewer opportunities to make on the spot decisions not only often results in poorer decisions, but it also significantly reduces the amount of experimentation employees are willing to engage in, thus reducing the opportunities they have to learn better decision-making.
So when you are evaluating the risks of letting line employees make more decisions and letting go of the reins a bit more, remember, you may not only be helping your employees make better decisions in the long run, but you are likely to be helping the organization foster closer relationships with its customers.
To read more about this study, visit Casino Payoff: Hands-Off Management Works Best, published in the Harvard Business School online newsletter.
Posted by Tim Jones at 5:37 pm 0 Comments
---
Thursday, June 23, 2011
It's my follow-up blog post. Last month I wrote about getting ready for
ASTD
. I promised pictures on my return. Well...we're back! The show was a success. Here are the high lights from our experience.
When Cynthia wasn't delivering her mini presentations, our friend Ooni, would engage the ASTD participants, as they strolled by to see what we had to offer.
Posted by Lisa Gallo at 3:30 pm 2 Comments
---
Monday, June 6, 2011
Does this sound familiar? "I am really sorry about missing the budget planning conference call this morning. I would have been on the call, but you never confirmed what I was supposed to present so I figured that the call must not be that important. Why didn't you tell me what I needed to present?"
How about this one? "I am sorry about not getting the report in by the time you asked me to get it to you, but Todd gave me that other project to work on, and I figured that his project must be important too, so I started working on that other project, and well, one thing led to another and I couldn't get it all done. You should have told me the deadline was a drop dead deadline. I figured it was just a 'shoot for' deadline."
Here is another one: "Yeah, I know that I shouted at you in the meeting in front of all those other people and perhaps I was a bit harsh calling you a 'failure'. Sorry about that. But I make no secrets about the fact that I have no patience for people not doing it the way I asked. And you shouldn't be so thin-skinned. It's not like this is the first time I have chewed someone out in one of these meetings.".
Or how about this? "Okay, I admit it, I sent out the price quotation to the customer without running it by you first for approval. I know I should have so I apologize. But you were really busy yesterday, and when I went to Chuck in finance for backup approval, he was in a meeting, so I just sent it off."
We have all received – and no doubt given – plenty of these sorts of apologies throughout our careers. But when you stop and think about it, these examples above are not apologies at all. They are excuses – all designed consciously or unconsciously to pass the blame over to the other person or to some other person besides themselves. In all four examples above, the person at fault started by apologizing and then undermined the sincerity of their apology by laying the blame squarely at the foot of the person to whom they were apologizing or at someone else's doorstep. It might sound like an apology, but in reality, it is just the opposite. It is a not-so-subtle attempt to get out of being blamed. It is an attempt to avoid taking responsibility for the problem. This half-baked apology only serves to exacerbate the problem, not take ownership for it and certainly not show remorse.
Every bit as important as the act of apologizing is the sincerity with which this apology is given. I have talked about the importance of apologizing in a previous blog post at our NetSpeed Fast Tracks website. Most of us tend to have great difficulty apologizing in the first place when we screw up (and we ALL screw up). But by apologizing and then defending our actions or, worse yet, turning the table to point out how the other person contributed to the problem or was the primary culprit in creating the problem, we are not only NOT apologizing. We are essentially saying "it's YOUR fault." For an apology to truly have value, it needs to be a full apology – one that is sincere and takes responsibility without looking for other scapegoats.
If your goal is to make amends, then admit it when you have dropped the ball. And accept responsibility fully and without strings attached. Don't hide behind excuses. If your apology includes the word "but" in the sentence, then odds are it's not a true apology. If you really don't feel you are the cause, then it's okay to push back and defend your position. If, on the other hand, you know in your heart that an apology is in order, make it a full apology – a sincere apology in which you take complete ownership of the mistake or transgression. Sincere apologies can be the most effective way to get past conflict and rebuild your working relationship with a co-worker - no buts about it!
Posted by Tim Jones at 6:56 pm 0 Comments
---
Wednesday, May 18, 2011
Our company attends an annual trade show through
ASTD
. We start at the beginning of the year, getting our booth ready, forms filled out, reservations made. It's actually a fun time. Our
team
is national and this is one of the few times we get f2f time. Every year there's a theme we either try to tie into or create one for our booth. This year it has to do with fish, so we've created an underwater experience. I'll share photos when I return. For now, you can enjoy some themes we've had at recent ASTD trade shows.
Posted by Lisa Gallo at 7:31 pm 0 Comments
---
Monday, May 2, 2011
One of the challenges facing organizations today is that they often have to get the same job performed with fewer personnel resources than they did in years past. The pace of change is increasing, and often managers are working with extremely lean departments – with few resources or time to devote to training up new managers. Often the outcome is that we unwittingly set up these new managers for failure.
I remember a few years ago, working in a dotcom organization that seemed to be changing its business model every six months. The company was expanding at a breakneck clip. I saw many talented front line employees promoted into supervisory roles and then left to figure out their new role on their own. I was amazed at the fact that as new managers, they were given minimal coaching and virtual no formal training for how to transition from the role of individual contributor to manager. I was the only manager in this 800-person company that even had any formal new hire orientation. The belief was that there simply was not enough time. The common rationale for this was the widespread belief that new managers simply "have to hit the ground running" and figure it out as they go.
This baptism by fire approach to developing leaders is, in my opinion, a recipe for eventual failure. It sets up the new manager to make avoidable mistakes, for example, trying to demonstrate they are "in charge" by pretending to have all the answers. They end up making uninformed and ultimately poor decisions out of fear of asking for help and looking like they don't know how to behave like a leader.
As leaders in an organization, it is our job not only to identify future leaders but to actively mentor and coach them and help them make the transition from contributor to manager. The skill sets can be radically different between say, a sales representative and a sales manager. New managers often make the mistake of believing they have to show who's in charge by making bold decisions – often by shutting out the input of members of their team – in the mistaken belief that inviting input from the team somehow shows weakness.
In an article he wrote for Bloomberg Businessweek titled Twelve Ways Leaders Fail New Managers, business consultant Jeff Schmitt discusses common mistakes leaders make when they promote someone into the role of first-time manager. Some of these mistakes include:
• Providing insufficient onboarding and coaching
• Offering no support system for the new manager
• Not listening to the feedback of the newly promoted manager
• Not helping them manage their workload and prioritize it
• Not giving the new manager the necessary tools to do their job effectively – including failing to give them the authority to make decisions for their team
You can read the complete list, along with detailed explanations of each of the 12 ways leaders fail new managers here.
The next time you're getting ready to hire or promote someone into a supervisory role, remember that in order for them to succeed, you need to invest in their success by giving them the formal leadership training and informal coaching and mentoring to help them understand their new role. And be sure you equip them with the tools and resources to overcome the challenges they will surely face in their new role. Otherwise, chances are, before too long, you'll be looking to hire their replacement.
Posted by Tim Jones at 1:04 pm 0 Comments
---
Wednesday, April 20, 2011
Ok, this week we've been focused on management myths, a leader's edge, success factors every leader must know...so I figured a blog that points you towards
6 Steps To Becoming A More Effective Leader
is right on the money.
Enjoy!
Posted by Lisa Gallo at 7:42 pm 2 Comments
---
Wednesday, April 13, 2011
I'm preparing for our next webinar, The Leader's Edge: Five Success Factors Every Manager Must Know, coming up on April 19, 10:00 – 11:00 a.m. Pacific.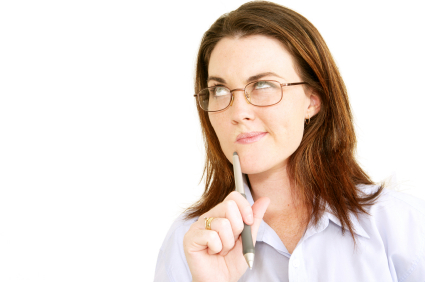 I'm playing with some of the myths of management, the kinds of false assumptions that really trip up the inexperienced manager. Here are six that really nailed me as a new supervisor:

1) "Do it because I say so," motivates others to perform.
2) Investing time and energy in the wrong people eventually results in the right performance.
3) People want you to manage them. (They love you just because you're the boss.)
4) Helping people correct their weaknesses is a necessary management skill.
5) Your people are accountable for your team's performance.
6) Everyone can be good at everything with enough coaching.

Myth #1: "Do It Because I Say So" Motivates Others to Perform
I still wish I could apologize to the receptionist who had to deal with my crazy solutions for helping her remember to turn off the message lights on the office telephones. I know firsthand that mandating solutions just doesn't work. She quit her job rather than deal with me any longer.

Myth #2: Investing Time and Energy in the Wrong People Eventually Results in the Right Performance

Bless the employee who resented my taking on the role of department manager and resisted every attempt to get him to embrace new goals and directions. Unfortunately it took me two years to realize that he would never morph into the right person in his redefined role. It took me way too long to release him to find his perfect next job.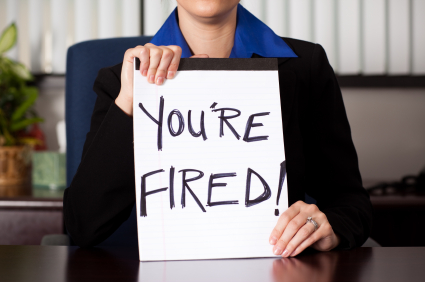 Myth #3: People Want You to Manage Them (They Love You Just Because You're the Boss)

It took me awhile to figure out that I have to earn people's trust and demonstrate my credibility before anyone cares what I think. They're not all that interested in being managed by anyone, least of all someone they don't know or respect.

Myth #4: Helping People Correct Their Weaknesses is a Necessary Management Skill

Boy, this is a tough one. That customer service rep who delights customers on a daily basis, receives glowing emails and letters, and can resolve any customer issue that pops up? Celebrate her abilities and layoff that one glaring weakness: filling out her weekly reports accurately. Instead, ask her to review them with a detail-oriented buddy and let him catch her errors before she submits them.

Myth #5: Your People are Accountable for your Team's Performance

Wrong! The accountability is still yours, no matter how challenging it is to manage your team. Hire, coach, develop, address problems, celebrate results, and fire when needed. You're the only one accountable for your team's results.
Myth #6: Everyone Can Be Good at Everything with Enough Coaching
Similar to Myth #4, this myth leads us to expect roosters to stop crowing, dogs to start purring, and leopards to change their spots. Are you expecting someone on your team to magically transform into a new creature? Match talent with tasks and watch people grow!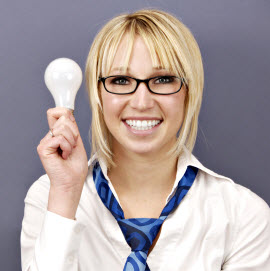 Join us for The Leader's Edge webinar to bust these myths and discover five success factors.
Posted by Cynthia Clay at 7:54 pm 1 Comments
---
Monday, April 4, 2011
A lot of business executives seem to have it backwards. They think that if people work harder, they will become more successful and that will lead to happiness. This is what we are taught when we are growing up. Work hard, keep at it, and eventually, the dividends for all your hard work will eventually pay off and you'll be happy – perhaps ten to twenty years down the road, or maybe when we retire.

Personally, I would argue that this thinking is completely backwards. More and more research shows that the more we as managers and leaders focus on our employees' happiness, the greater their job satisfaction and performance will be. In fact studies have shown that the happiest workers tend to be the highest performers in organizations. And high performers who are happy about their work tend to be much more likely to sustain high performance over time, deliver key results, and, not surprisingly, tend to be far more loyal and less likely to leave for a "better" opportunity.
I have had the following saying on my wall for the past 15 years. It says simply this: "Management Rule #1: Happy employees do good work. Management Rule #2: See Rule #1."
In an article from a couple years ago entitled Top 10 reasons why happiness at work is the ultimate productivity booster, Alexander Kjerulf, an expert on happiness at work, argues that happiness with one's work is the single most important factor in determining employees' overall performance effectiveness. To illustrate his point, he writes, "Think back to a situation where you felt that you were at peak performance. A situation where your output was among the highest and best it's ever been. I'm willing to bet that you were working at something that made you happy. Something that you loved doing."
Countless studies have pointed to the clear link between happiness at work and productivity. Kjerulf then asks, "This only leaves the question of causation: Does being productive make us happy or does being happy make us productive? The answer is, of course, yes! The link goes both ways." But the more critical direction is the influence happiness has on productivity.
From my own personal experience, I would argue that looking for opportunities to make your employees happy, by giving them opportunities to learn, grow and challenge themselves, and by focusing on what they do right rather than what they do wrong, is the most important thing we as managers can do to bring out the best in our employees and build a cohesive work team that delivers outstanding results over the long haul. And it just so happens that I am extremely fortunate to be surrounded by just such a high performing team.
Posted by Tim Jones at 2:05 pm 1 Comments
---
Friday, March 25, 2011
Last August I wrote a blog post;
Am I the right person for the social media job?
. Sometimes I still question it. "How do I keep in the know?, What's the best use of my time?, Is this really making a difference?" Although I may not have the answers to these questions, I do know it must be done. It's the wave of our future. This horse must be ridden.
Posted by Lisa Gallo at 6:36 pm 1 Comments
---
Monday, March 7, 2011
I came across this short article entitled How to rebound when a customer conversation goes horribly wrong, by Michele McGovern at the web site Customer Contact News.In this article, she mentions that for customer service providers it is not unusual for what started out as a normal, friendly conversation with a customer to take a nasty turn for the worse. And she asks, "Are you ready for it?" In her article, Ms. McGovern writes:
A customer might turn on a dime when he hears bad news, doesn't get what he wants or is confused, grumpy or just a volatile person. Here's how to respond and rebound when a conversation turns horribly wrong.
1. Listen. Customers often just want to be heard. Let them rant as long as they don't curse, threaten or make excessive personal attacks on you.
2. Respond to their emotions. Show empathy by recognizing the emotions customers are feeling. You might say, "I can see that you're upset" or "I hear your frustration."
3. Apologize. Now that you've recognized that they're not themselves, apologize for something. You might say, "I'm sorry this has happened" or "I'm sorry this didn't work out as you had hoped."
4. Move on. Now's the time to focus on solutions. Next say, "Let's get this resolved right away," "I know what can be done now" or "I can take care of this for you immediately."
Sounds like good advice. In that spirit, this month, we will be doing a free one hour webinar called Dazzle Your Customers with Blazing Service, an overview of our Blazing Service customer service training program. In this webinar we will talk about issues like "handling the heat" and how you can avoid getting trapped in the spiraling, escalation of a problem and learn how to calmly lower the heat of the situation as you work toward problem resolution. This complimentary webinar takes place on Thursday, March 17, 2011, starting at 1pm EST / Noon CST / 10am PST. Learn more about this free webinar.
Posted by Tim Jones at 7:58 pm 0 Comments
---
Monday, February 28, 2011
This month, on March 15th, our Leadership Webinar Series focuses on understanding how to work with people of different generations and appreciating their differences. The topic this month: Leading Across Generations. Today's workforce is increasingly diverse – not only in terms of racial and ethnic blends but also in generational differences. Learn more about this month's webinar.
As someone in my mid-fifties (ouch, I hate to even put that in writing) I have learned that working with today's younger workers can be a challenge (for both sides, I might add). They think, act, communicate and prioritize what's important very differently than I do. Sometimes I wonder if we're even members of the same species. There is even a term for this age group: Millenials – sometimes referred to as Generation Y – and generally associated with people born between 1980 and 1995.
CBS Sixty Minutes did a fascinating segment on the art (it's not a science) of working with, managing, coaching and motivating millennial workers. The 12-minute segment, broadcast a few years ago in 2007, is called The Age of Millenials. While it aired about a year or so before the economic meltdown, much of how it describes the personality and work behaviors of millennial workers applies every bit as much now as it did four years ago.
According to the Sixty Minutes segment, this very tech-savvy generation of younger workers tends to have an extremely short attention span. Sitting in an all-day training session, for example, something my generation routinely did many times a year, is an experience most millenials would dread – unless of course they could be multi-tasking, responding to emails on their laptop or texting co-workers or friends throughout the session. Millenials tend to have far less loyalty to their employer than previous generations and are not shy about saying things like "I can't do the 4pm meeting tomorrow. I have to leave for my 4:30 yoga class."
Millenials tend to have a view of work life – personal life balance that people of my generation might long for but more often than not, not to expect to ever achieve. Millennial workers are far more likely to keep their options open and be quick to "jump ship" when a better opportunity appears on the horizon. One management consultant interviewed for the Sixty Minutes segment commented that with this generation, managers have to be much more nuanced and soft-spoken in their communication style, particularly when it comes to criticism, and went on to say. "You have to be half shrink and half diplomatic" when managing today's younger workers."
In the 1970's and '80s enlightened managers knew that you could not manage, motivate or communicate with workers the way they once had done back in the "dark ages" of the 1950's. Even back in the '70s and '80s, managers learned that the old school "My way or the highway" approach did not work anymore. And that lesson is being relearned as the newest generation takes center stage in the workplace. In order to help them succeed, as well as keep them motivated and satisfied, today's managers need to understand that the rules have changed.
Yes, it can be challenging, for sure, to figure out how to motivate and communicate with this new generation that sometimes can appear like it knows everything and that older managers are a relic of a bygone era. They don't always value the years of experience an older worker may have, particularly if that older worker is somewhat lacking in technical sophistication. To me, it a lot like being a parent of teenagers – all over again. Good luck.


Posted by Tim Jones at 8:10 pm 0 Comments
---
Wednesday, February 16, 2011
I receive a daily email from
SmartBrief
on Social Media. The lead in title caught my attention. "What would Buddha tweet?" It's a great little article of 10 mindful ways to use social media by
Lori Deschene
. In true Buddha fashion, she says "less is more". So I follow that and say "
read
for yourself".
Posted by Lisa Gallo at 2:05 pm 0 Comments
---
Monday, February 14, 2011
Today is Valentine's Day. I think most of us will agree that this "holiday" is hallmark driven with over-priced roses and so-so chocolate. Perhaps you've taken the time to research one of the many possibilities of where
Saint Valentine's Day
originated.
Posted by Lisa Gallo at 4:58 pm 0 Comments
---
Wednesday, February 9, 2011
Despite the economic downturn, which has forced thousands of organizations to reduce training costs and find more cost-efficient ways to conduct training, face-to-face instructor-led training (ILT) still reigns supreme in 2011. That's the conclusion of a study by Chief Learning Officer, performed in conjunction with the HCM Advisory Group, reported in the February edition of CLO Magazine.
In an article entitled Learning Delivery 2011: Classroom Is Still King, written by Mike Prokopeak, the study reveals that, contrary to all the hype about new learning technologies and social learning, classroom learning is still the most prevalent form of formal learning in most organizations today. Of the 1500 training executives surveyed, 41% indicated that face-to-face ILT is their primary form of training, with formal on-the-job training and asynchronous e-learning coming in tied for a distant second at 18%. Who knew? When it comes to soft-skills training, the percentages get even higher, jumping to 65%.
And it apparently does not matter how large the organization is. The study shows only slight variation in the percentage of training managers that rely primarily on face to face ILT. 66% of respondents from companies with fewer than 2,500 employees reported using ILT as their primary delivery method, compared to 69% for companies from 2,500 to 10,000 employees, and 65% for companies with up to 100,000 employees.
It would appear that industry experts' predictions of the death of classroom training are a bit premature. On the other hand, in the very same February issue of CLO, there is a discussion about the very different learning styles of the millennial generation. In another article in the same issue of CLO, entitled Connect to Engage: Millennials Want Collaborative, Online Learning Delivery, the author, Ladan Nikravan, argues that traditional approaches to learning, like face-to-face classroom training, are not sufficient for today's younger, more technology-savvy worker, who demands "online mentoring and learning opportunities … [to allow them] to collaborate, learn and share ideas more easily."
So which writer is right? Well, they both are. What is increasingly clear from the seemingly contradictory data is that individuals learn in a wide variety of ways. And organizations need to adapt their approaches to learning and development based on the needs of their audiences and the technology available to them. So while there has for sure been a surge of interest in online learning, both synchronous and asynchronous, in recent years, spurred on in part as a result of the economic downturn from 2008 – 2010 and in part from advances in technology, companies need to realize the advantages – and disadvantages – of each method of delivery and find the blend that works best for their environment.
Posted by Tim Jones at 6:41 pm 0 Comments
---
Friday, February 4, 2011
I'm on the blogging team, here at
NetSpeed Learning Solutions
. I have to admit I'm a newbie to this blogging thing. Well...I read them but I've never written a blog...until now. My blogging Gurus tell me it's easy. Keep it short, genuine, something that relates to what we do, and last but not least something that means something to you...meaning me!
Pretty amazing right? Just one little vote for Mister Splashy Pants created a whole new marketing campaign for Greenpeace, the Japanese government called off their whaling expedition, and the peoples' voice was heard.
Social media...I think it's hard to avoid...so might as well join it and be heard.
Posted by Lisa Gallo at 6:21 pm 0 Comments
---
Monday, January 31, 2011
The Super Bowl is almost here- just a few days away. You can barely turn on the radio or read an article without some reference to the GAME OF GAMES. The clash between two of the game's longest running franchises, the storied Green Bay Packers and the equally vaunted Pittsburgh Steelers and their historic "Steel Curtain" defense.

It's also the start of a new year and managers everywhere are giving their employees pep talks about the challenge ahead and the goals in front of them. Often these managers – particularly those who are men – resort to sports metaphors – especially football for some reason – to describe the challenge. Any of these sound familiar?

• It's a new game
• If we are going to beat the competition, we need to play like a team
• We're going to have to throw a Hail Mary pass
• Lets' win this one
• I want to see some home runs from this team
• We've got to level the playing field
• I am going to call an audible. The current game plan is not working.
• I need you to bring your A game, if you're going to be one of our all stars.
• We're in trouble, team. It's 4th and long and it's late in the fourth quarter
• If we all give it 110%, soon we'll be doing our victory lap.

Barely a day goes by where we don't hear someone (including, perhaps ourselves) uttering some hackneyed sports metaphor to describe a challenge, a crisis, an opportunity or other business situation. Often times used to rally the team, these sports metaphors may resonate with the Green Bay Packer fan on "the team". But all too often they can be an unconscious way of excluding members of your work group who don't have the same obsession with sports. Using a sports metaphor now and then is reasonable and acceptable. It is a part of our vernacular. And it can be an easy shorthand way to telegraph your meaning efficiently.

But be careful not to go overboard with your sports metaphors. For a large portion of the population – of both genders – the overuse of sports terminology and metaphors to emphasize a point or motivate the work unit can have just exactly the opposite effect. It can cause some employees to feel like they are not a part of the group. And it can create an unintended emotional and motivational distance between them and the manager who is over-reliant on these expressions.
So the next time you're about to pump up the troops with a tired out, overused sports cliché, just remember that not everybody wants to hear you proclaim, "Let's win this one for the Gipper. What do you say?" I say, no thank you.
Our supervisory and leadership development training program NetSpeed Leadership offers several courses (we call them modules) about how to be an effective communicator and team builder – and none of them requires you to know the first thing about football. Courses like Building the Total Team, Coaching to Redirect, Building Open Communication, and many more, offer practical proven strategies on how to become an effective leader and mentor - without, I might add, having to know what a Hail Mary pass is all about.
Posted by Tim Jones at 5:27 pm 0 Comments
---
Friday, January 28, 2011
Have you ever heard of Seth Godin? He's a popular marketing blogger, a multi-book best seller, TedTalks speaker, just to name a few descriptors. We even use his Really Bad PointPoints example in our virtual courses.
His approach on "marketing" is humorous and politely in your face. Check out his TedTalks: Best of the Web, "This is broken." Learn more about his list of things are broken because:
Not my job
Selfish jerks
I didn't know
I'm not a fish
Broken on purpose
Just broken
Hopefully it gives you a new appreciation of the world we live in and how we communicate or lack there of...
Posted by Lisa Gallo at 7:02 pm 0 Comments
---
Tuesday, January 25, 2011
Earlier this week, the employees of our company all stopped work for a day – well sort of. We closed the office for a day – as we do twice a year – to regroup as a team at our semi-annual offsite planning retreat. The purpose is to look back at the year we have just completed, and to begin the formal process of planning for the year ahead.
A key part of this ritual is for each team member to begin thinking about their professional goals (and perhaps some personal ones as well) for the upcoming year. It's a chance for us to think about how to keep doing what's working, stop doing what's not, and improve in processes where we can. It's a chance for us to prioritize what we are doing individually and as a team. And it helps to get us all on the same page in terms of what our mission is and understanding the key drivers to our success in the upcoming year.
Do you have goals that you come up with each year? If not, why not? And if yes, how do you arrive at them? And do you check in periodically to see how you're tracking versus the goals you have established? Or do they simply go onto a piece of paper and get forgotten.
At NetSpeed Learning Solutions, we take the process of setting goals very seriously (including the goal not to take ourselves too seriously). But it's not enough just to create goals. They need to be measurable. Otherwise, how do you know whether or not you achieved it? Simply having a goal like "I am committed to providing exceptional customer service to my clients" is a lovely sentiment. But it's not really a goal. It's not something you can look back on and easily quantify how you did. Goals should also be specific. Simply having a goal of "being a better employee" is again, a nice concept, but what does it mean? Who will be able to evaluate whether in fact you have succeeded in accomplishing this goal?
Goals should also be time-based. At our offsite, I saw several people come up with goals like "implement a new process of XYZ…" but the goal failed to address the all-important question "by what date?" If one of your goals is to begin using the new sales CRM tool to track your sales activities and update your sales pipeline and forecasts, it's one thing to say you will implement using this new tool (eventually) and quite another to say you will implement it by February 15th.
NetSpeed Leadership is our leadership and supervisory skills training program with 24 different courses (or modules as we call them). One course is called Setting and Achieving Goals. In that course, you learn about the STAR system of goal-setting. To be truly meaningful, goals should be:
• Specific
• Time-based
• Assessable (or measurable), and
• Relevant and Results-based
Listen to this short (2:24) podcast called
Setting and Achieving Goals: STAR Goals
which explains how you can create goals using this method. And start thinking about your goals for the upcoming year. What are you waiting for?
Posted by Tim Jones at 3:05 pm 0 Comments
---
Tuesday, January 18, 2011
I recently was working on some course material for one of our clients. The material is taken from our NetSpeed Leadership Module: Creating an Inspiring Work Culture. This module gives me a warm fuzzy and reminds me that I am charged by collaboration. We have a Podspot that supports this module. It's called Why Do You Exist?
This short read/listen talks about collaborating as a team to create that statement of purpose or mission. This Podspot suggests asking these four questions as a possibility to get the result you are desiring.
1. What is the role we play in our organization?
2. What are our key products and/or services?
3. What do we want our customers to say about us? In other words, what do we want our brand or reputation to be?
4. What would this organization be missing without us?
Have each person answer these questions for him or herself, and then share them with the group. Then, together, craft a simple statement that speaks to why you are all there.
In the end, this statement exists as a ready reminder about why you and your people do what you do there at work. Make sure it matters—to each of you.
We here at NetSpeed Learning have a semi annual retreat in our near future. I wondering if we will be doing something like this to help us understand, why do we (NetSpeed) exist.
Posted by Lisa Gallo at 8:15 pm 1 Comments
---
Tuesday, December 14, 2010
In the past few years, there has been a seismic shift in learning among many organizations which have begun migrating an increasing portion of their training and development function from a face-to-face classroom environment to a "virtual classroom" using web conferenced learning.

The economic downturn that began in 2008 was a major contributing factor in accelerating this trend. Organizations were forced to slice training budgets right and left. As a result, training departments seized upon web conferencing and video conferencing as a way to reduce the travel costs associated with traditional methods of training delivery. Face-to-face training also has the added disadvantage of lost productivity caused by having employees travel to a central location to attend a training workshop.
Cost and productivity savings have been major factors driving organizations towards the adoption of remote learning. Now add to that a third consideration: Prolonged travel can negatively impact learning. According to a recent article in Time Magazine entitled Blame Jet Lag for Your Memory Loss, extensive long distance air travel can not only leave you feeling physically fatigued due to time zone changes, but it can also impair your cognitive function and result in memory loss and learning difficulty. For some reason, eastbound travelers have it harder than westbound travelers, but the negative effects are experienced in both directions.
The Time Magazine article goes on to say that "for those who have just returned to work today after a long flight, [it recommends] allowing one day of recovery for every one hour in time-zone shift." Imagine traveling from LA to New York City, traversing three times zones. By this logic, the experts recommend waiting three days after the travel before embarking on a mentally taxing training experience – time that most organizations simply don't have.
Daniel Margolis commented on the significance of this Time Magazine article in a post at the Chief Learning Officer magazine web site in a post called The Effects of Travel on Learning. He wrote, "This research demonstrates a new benefit [to online learning]; that it is likely more difficult for people to absorb learning if they've travelled to do so."
Over the past two years at NetSpeed Learning Solutions, we began to develop webinar versions of all of our face-to-face
leadership training programs
and
customer service training programs
. In that time, we have estimated that 75% of our clients purchasing our leadership and customer service training programs have opted to deliver these programs in a web conferenced setting over face-to-face. Three years ago, the ratio would have been reversed. That's a radical shift in our business.
We offer a
Virtual Facilitator Trainer Certification
course for classroom trainers looking to make the transition to web conferenced delivery. We also help organizations
repurpose their classroom learning content
for delivery in a virtual environment. The demand for these services has increased steadily since we began offering them in early 2009.
As you are looking at your training and development plans for 2011, you might want to consider not just the cost-savings and time savings of not requiring your employees to travel long distances to participate in training. Now, add to this list the fact that extended long distance travel across time zones can actually impede learning – for several days – and it's one more reason to seriously evaluate the possible benefits of the virtual classroom.
Posted by Tim Jones at 12:32 pm 1 Comments
---
Friday, December 10, 2010
I recently was asked to write an article for Resonant Insights. Resonant Insights is more than a consulting firm:- it is a movement focused on evoking passion and purpose in the workplace. Founder, Bobby Bakshi, came through our Virtual Facilitator Training Certification course while Resonant Insights was being birthed. Mr. Bakshi designed a 7-Step process to help overcome any challenge. The seven steps are:
Posted by Lisa Gallo at 6:30 pm 0 Comments
---
Wednesday, December 8, 2010
There are all sorts of management books about what makes a great leader and how to maximize the productivity of your employees. Studying the flip side of this equation can be equally enlightening. In a recent blog post, I talked about the
Lessons of Failure
. But what about the lessons of common managerial mistakes?
In the following excerpt, Art Petty talks about five common missteps managers make that reduces their effectiveness as leaders. Do any of these sound familiar to you? If you're guilty of any of these, perhaps it's time to assess whether it's working. Odds are, it's probably not achieving the results you are intending.
The following excerpt was published in the November 25, 2010 issue of BusinessBrief.com and is based in part on "Managing Risk Without Risking Experimentation," by Art Petty.
1. Discouraging experimentation: It's been said that you don't make an omelet without breaking some eggs, and the same holds true in business. Managers who rule with an iron fist and come down hard on employees for making a mistake – even if it's in the service of trying to do something positive for the company – make those employees feel like it's not worth the risk to color outside the lines, so to speak. That type of "sweatshop" atmosphere generally results in high turnover, low morale and very little in the way of progressive ideas.
2. Criticizing in public: The old saying goes that a manager should "praise in public, criticize in private." Surprisingly, a lot of managers get that backward, whether it's due to impatience or wanting to make an example of employees who aren't following procedure. Criticizing in public doesn't only belittle an employee in front of others, it makes him/her reluctant to speak up or share constructive ideas for months or even years to come. Long term, it sends a message that management can cut down staffers whenever they like, which doesn't bode well for "round-table" collegiality
3. Always reacting negatively to "new" ideas: Some of the best employees a company can hope for are those who have the intelligence and ambition to recognize and capitalize on new trends. In progressive-thinking companies (e.g., Google, Amazon, etc.) the best ideas don't necessarily all come from the top. In fact, Google insists employees devote 20% of every work week to their own Google-related project or initiative. Having the mentality that "We always do it this way because it's always been done this way" may not be an effective management style, especially given the shifting economy and the impact technology has had on almost every facet of business.
4. Failing to communicate downward: With so many companies experiencing cutbacks and layoffs, there's been more of a mandate from the C-suite to play things close to the vest, so to speak. Unfortunately, lack of any reassurance from management (regarding the company's future plans and/or direction) creates fear among the ranks. Employees end up spending more time worrying about job security than they do focusing on the task at hand. One solution: Send a weekly e-mail to everyone in the department, apprising them of the latest news and changes. It allows you to put a positive spin on what's happening, and increases the chances employees will do the same.
5. Refusing to delegate: One of the most valuable skills a great leader possesses is the ability to empower others by delegating low- and mid-level tasks to trusted employees. Delegating also allows great leaders more time to focus on big-picture tasks that allow the entire company to thrive. Managers who fail to delegate are generally not effective at developing employees who are eventually promoted into key positions at the company, which is a key to long-term retention.
***********************************************************
NetSpeed Leadership
is a program of 24 different leadership development skill-building topics designed to help first and second level managers become strong leaders, coaches and team-builders. Learn how to avoid all of the above five management mistakes by learning more about NetSpeed Leadership.
Posted by Tim Jones at 2:32 pm 0 Comments
---
Thursday, December 2, 2010
In the past few years, there has been increasing discussion about whether America has lost its greatness and is on the decline. Many people are asking the same question about some of America's business institutions. What causes a great business – a Fortune 500 success story – to eventually (or in some cases suddenly) decline and collapse. There are countless stories about once successful companies collapsing – sometimes almost overnight. Take Enron for example (once ranked by just about all business metrics as one of the ten most successful companies in America).

Acclaimed business expert Jim Collins, author of the best-selling books, Built to Last, and From Good to Great came out with another book not too long ago called How The Mighty Fall: And Why Some Companies Never Give In. In this book, he examines some common characteristics of great companies that eventually decline, and posits five stages of decline:
* Stage one: Hubris – born of success
* Stage two: Undisciplined pursuit of more
* Stage three: Denial of risk and peril
* Stage four: Grasping for salvation (also known as looking for the "magic bullet")
* Stage five: Capitulation to irrelevance and death (yikes- that sounds bleak, doesn't it!)
The bad news is that for most companies in decline, the outward signs may not even show up to customers – or even to the executives themselves – until they have already reached stage four. The good news is that even as late as stage four, declining companies can be turned around. He cites Hewlett Packard as a company that declined to late into stage four only to turn around (under new executive leadership) and once again become a thriving company. You can read a detailed summary of these five stages at the Bloomberg Businessweek web site.
One aspect of the challenge is that for many highly successful companies, over time, they start drinking their own Kool-Aid and become unable to learn from their mistakes. Believing themselves infallible or at least so market-dominant that they are the 800 pound gorilla in the room that nobody else can challenge, they take more and more risks – with less rigor and disciplined analysis of those risks – until they get to a point where they find themselves in a panic situation, which often triggers even more "Hail Mary" risk taking behavior. A downward spiral then ensues.
But smart organizations, like smart leaders, take intelligent risks – calculated risks – and they learn from their mistakes. Our learning on demand website,
NetSpeed Fast Tracks
, you will find several articles and podcasts about taking risk and about learning from failure, including this podcast called
Pick Yourself Up and Go On
, about learning from your mistakes rather than letting them define you and hold you back.
As Jim Collins mentions in his book, How the Mighty Fall, sometimes success is defined not so much by avoiding mistakes, but by falling down and getting back up again – learning from and overcoming our mistakes. That's a lesson that applies to individuals in all walks of life, not just senior level business leaders.
Posted by Tim Jones at 1:28 pm 1 Comments
---
Tuesday, November 23, 2010
As you've heard me say in the past, sometimes I surf our own site looking for topics to blog about. The one I found today is called, The Courage to be Ethical
John Graham shares a personal story along with a few other inspiring stories. Before you get to hear how he dealt with a personal experience of being couragous and ethical, he shares some great tips on how to do it for yourself, if faced with ethical choices at work.
To read the tips, in detail, please follow this link
Summarizing, John Graham says,
doublechecking your facts, sources and documents

using a formal complaint mechanism in your company with legitimacy and power

no in-house mechanism?

discreetly soliciting allies you can trust

make a plan

time to commit—or not...

Assess these risks carefully
Doing the right thing is very important to me. Having clear pecise steps helps in a difficult situation. I'm also grateful I work at a place that this is not an issue.

Posted by Lisa Gallo at 2:34 pm 0 Comments
---
Wednesday, November 17, 2010
Business experts can argue about what are the most critical traits of an effective leader. We at NetSpeed Learning even did a poll question about this a few weeks back. (Number one response: They have a clear, compelling vision of where to lead the company 36.11%.) A recent Gallup survey sheds some new light on this question.

In a recent survey of business leaders, a Gallup poll concluded that there is one trait successful leaders have in common that is more important perhaps than all the others and that's employee engagement.
According to the poll, published in an October 2010 issue of Sales & Marketing Business Briefs, companies with employees who have high levels of engagement tend to enjoy:
• 27% higher profits
• 50% more sales, and
• a 50% boost in buyer loyalty.

The same poll also revealed that "67% of salespeople feel they receive little or no recognition for the work they put in — which significantly reduces their level of engagement in their work." The lesson for managers is to reward and encourage successful results but also the day to day actions and behaviors on which such results are built.
Our leadership training program, NetSpeed Leadership has 24 different courses (we call them modules) designed to provide managers and supervisors with critical skills to succeed. And several of the modules address the issue of keeping your employees engaged. The module Building the Total Team discusses seven characteristics of a high performing work team. They possess…
• A shared purpose and direction
• Motivating goals
• A commitment to individual and team goals
• Authority to decide or act
• A reliance on diverse talents, and finally,
• Mutual support and trust
Think about the most rewarding job you ever had, where you felt your manager and your co-workers really had your back. How many of the above characteristics did your team possess? While it may seem that in today's tight job market, you don't need to focus on the care and feeding of your employees and keeping them engaged, it's just a matter of time before the economy begins to pick up, jobs loosen up and employees start re-evaluating their options.
The time to focus on keeping your employees engaged and motivated is now. When market conditions improve, it may be too late to hold onto your best talent, if they have been feeling disconnected and ignored in the lean times.
Posted by Tim Jones at 6:24 pm 0 Comments
---
Friday, November 12, 2010
I recently received a YouTube video with data on our environment and suggestions on how to save the environment. The video is titled
Big Quesiton: Feast or Famine?
I appreciated the passing on of this video for numerous reasons.
First off the person who shared it doesn't usually have these kinds of conversations with me, yet probably knows it's a topic near and dear to me, hence sharing the video. It warmed my heart.
So I continue to educate myself with ways for a better tomorrow by my actions today. I make small changes in my lifestyle like keeping updated with our city wide recycling system, yard and food composting, turning off the water when brushing my teeth, watering the house plants with left over water from drinking glasses, turning off lights in rooms that aren't being used, closing bedroom and bathroom doors when heating the house, you get the picture. The little choices in living habits have a big ripple effect. I feel like it's my answer to The Big Questions. What are your answers?
Posted by Lisa Gallo at 6:13 pm 0 Comments
---
Thursday, November 11, 2010
This week's post is the third in a series of three posts, provided by Lynn Gaertner-Johnston, Founder of Syntax Training. Lynn is a business writing expert. Check out Lynn's Business Writing blog.
Here is Part III of Lynn's 21 Ways to Shrink the Email Monster.
15. If you manage people, give them as much authority and training as possible, so they don't email you continually, asking for your approval and guidance. Also, encourage them not to copy you on their email unless it is essential that you have the information.
16. Let important messages you write sit awhile before you send them. Take a break from the message; then reread it to see if it says what you intend. Ask for a second opinion from a colleague when a message is very important. Only when you are certain your email communicates your message, send it. Investing this time upfront will save you from having to send "Oops" messages, clarifications, and apologies.
17. When you are in charge of fixing a problem, let people know when it is fixed--either by an announcement on your intranet or an email. You will eliminate the "Is it fixed yet?" messages. If you email, include "No reply is necessary" in your message.
18. Ask to have your name removed from distribution lists. If you regularly receive company information that has nothing to do with you or your understanding of the organization, ask the list manager to remove your name and email address. But remember that you will not receive any emails sent to the list.
19. Unsubscribe from recurring email from outside the company. When you receive a recurring message you don't need, drag it into an Unsubscribe folder. Then unsubscribe from all the lists at one time. Ask vendors to remove you from their lists if you are not interested in their products. You will quickly notice a drop in email.
20. Let coworkers know when they are sending you messages you don't need. People may think you want copies of meeting minutes emailed to you, when you prefer to read them online. They may believe it is efficient to confirm that they received your messages, so tell them you will ask for confirmation when you need it. You will reduce the number of messages you receive and the number of emails they send--it's a win-win situation.
21. Have Outlook or your email program sort messages rather than having them hit your inbox randomly. Have messages from certain people or with certain subjects automatically sent to special folders. For example, have this e-newsletter sent to a "Better Writing at Work" folder to read at your leisure. Have messages you are copied on sent to a CC folder. Make sure low-priority messages don't distract you from high-value projects. Have no-priority messages automatically deleted.
It's up to you. You can shrink the email monster. Just follow these suggestions consistently. Send them to your team. Then see your inbox shrink.
© Syntax Training 2010. This material is excerpted with permission from Better Writing at Work, Lynn Gaertner-Johnston's monthly e-newsletter on business writing. Subscribe here.
Posted by Tim Jones at 1:31 pm 0 Comments
---
Thursday, November 4, 2010
This week's post is the second in a series of three posts, provided by Lynn Gaertner-Johnston, Founder of
Syntax Training
. Lynn is a business writing expert. Check out Lynn's
B
usiness Writing blog
.
Here is Part II of Lynn's 21 Ways to Shrink the Email Monster.

8. Make it clear what kind of response you want--or don't want. For example, ask someone to send you a meeting request rather than an email. Include "No response is necessary" when you don't need a reply. Tell team members "Let's discuss this at the meeting" to discourage unnecessary email exchanges.
9. Ask yourself "Is this email necessary?" before sending anything, including replies. For instance, it may not be necessary to email someone you will see tomorrow. Your manager may not need an update on a routine project. Your staff may already receive messages you forward to them. Remember: Any email you send is likely to lead to a response. That response puts you in a deeper pile of email.
10. Ask yourself "Can these emails be consolidated?" if you email someone throughout the day. Although it's a bad idea to send emails with several topics, it's efficient to send one email rather than three or four on the same topic. For example, if you and a coworker are working on holiday greeting cards, do not send one email with a list of printers, another with the name of a printer your manager suggests, and a third with printer fees. Combine those messages. Similarly, if you often have several questions about a project, keep a OneNote notebook or a document open to list your questions. Then send them in one email rather than firing off a series of emails. You will get fewer emails in reply.
11. Only send thanks-yous when they are necessary--that is, to confirm that you have received an important message or to communicate sincere appreciation. Don't send thanks to respond to every message or nearly every one--you may get pointless "you're welcome" replies. Worse yet, you may be encouraging a culture of mindless courtesies that fill everyone's inbox. Instead, why not set a standard with your group, a standard of not sending unnecessary thanks and acknowledgments?
12. Anticipate your readers' questions and provide answers in your email. Then you won't have to reply to follow-up questions--and your readers won't have to ask them. Imagine that you are sitting down to discuss the topic with your email readers: Which questions would they ask you? Answer those questions in your first (and only) message.
13. Think before you choose Reply to All, and don't reply to all unless everyone really needs your reply. When you reduce your replies to all, you reduce the number of replies you receive. Also, you save others from having to read unnecessary email.
14. When you initiate a message to a group, ask them to reply to you rather than to the entire group--unless everyone needs the replies. This step reduces email threads that can take off, roping in you and others.
© Syntax Training 2010. This material is excerpted with permission from Better Writing at Work, Lynn Gaertner-Johnston's monthly e-newsletter on business writing. Subscribe here.
To be continued next week.

Posted by Tim Jones at 2:04 pm 1 Comments
---
Wednesday, November 3, 2010
Dear Politicians,
The 2010 November elections are over. Even though I don't have a television and I change the radio station when political ads are being played, I'm glad they are over. Many of you... I don't know your name. I don't always understand what you stand for or what you say you stand for. I haven't heard about the scandals you've been involved in. I may not even know all of your great accomplishments.
What I do know is... I voted. I am a woman and voting hasn't always been an option for women. So thank you. I believe in democracy and am grateful to live in a country that chooses to practice democracy, even if our practice doesn't always look like democracy.
And to highlight what I mean:
Please play fair
Clean up your own mess
Say your sorry when you hurt someone
Hold hands and stick together
Some of my own rules that didn't make it into Robert Fulghum's list, also apply:
Take turns
Share your toys (Yes, input what's appropriate. You have a higher education degree. Put it to use here )
Speak kind words
Listen with an open heart
That's about it. Life really can be simple. It's what you make of it. I'm looking forward to seeing how you all work together to make a difference in our world. If for some reason you need some help, I work for a training company that specializes in leadership. Feel free to check us out. Tell them Lisa sent you.
Sincerely~ Lisa M Gallo
Posted by Lisa Gallo at 6:18 pm 1 Comments
---
Friday, October 29, 2010
This week's post is the first in a series of three posts, provided by Lynn Gaertner-Johnston, Founder of Syntax Training. Lynn is a business writing expert. Check out Lynn's Business Writing blog.
Here is Part I of Lynn's 21 Ways to Shrink the Email Monster.

If you are like most people at work, you get too much unnecessary email. If you need to keep your email open, your workday is probably disturbed by messages popping up constantly and stealing your concentration. Out of habit, you may be sending needless email too.

Only you have the power to shrink the monster. You may not be able to change other people's behavior, but you can change your own. And once you take the initiative to reduce unnecessary email, others will follow your lead. Together you can reduce those pointless, constant emails, and you won't have a teeming cauldron of an inbox. Apply the techniques below.

1. Choose to pick up the phone. When you know an email is likely to spawn a series of back-and-forth messages, ask yourself whether a phone call is more efficient. When you want to choose a date, time, and place to meet for lunch, for example, planning by phone for five minutes can achieve your goal. It's more efficient than exchanging six to ten email interruptions.

2. Choose to talk by phone or in person when the subject is touchy. When you and the other individual or individuals are likely to disagree, don't start an email argument. It will drain your time and energy. Instead, meet by phone, in person, or virtually to talk through your differences. Thirty minutes of meeting can replace hours of reading, writing, revising, and stewing over email counterattacks.

3. Schedule a meeting when the topic is complicated. If you use email for complex discussions, the threads can go on forever, roping dozens of people into a sticky web of communication and miscommunication. Why not meet instead--in person, by phone, or virtually? A one-hour meeting with a specific agenda and outcome can save you hours of teasing through knotted email threads.

4. Use a calendar system and meeting requests--not email--to schedule meetings and events. Don't go back and forth with emails that you and others have to type or drag into your calendars. And remember: You don't need to send email reminders (and receive replies) for an event on people's calendars.

5. Use instant messaging (IM) for quick, immediate questions. Don't email when you need a near-instant answer. If you do, you will find yourself glued to your screen, waiting for a reply that doesn't appear--and then emailing again.

6. Use SharePoint or groupware to post information rather than emailing to everyone. If you email, people will reply, often needlessly. Post information such as meeting notes, updates, and copies of materials. Get people in the habit of using your intranet rather than emailing you for information.

7. Send a request or question to only one person--not to an entire group. Otherwise, the entire group may respond, sinking you in unnecessary replies. For example, if you can't find contact information for a client, write to the person who is most likely to have the information--not the 12 people who might have it.
© Syntax Training 2010. This material is excerpted with permission from Better Writing at Work, Lynn Gaertner-Johnston's monthly e-newsletter on business writing. Subscribe here.
To be continued next week
Posted by Tim Jones at 12:59 pm 0 Comments
---
Thursday, October 28, 2010
My sweetheart owns his own company and within the last few months has hired an independent contractor to help him with multiple jobs. We seem to have a lot of dinner table conversations about this particular worker and his ability or non ability to catch on to what's needed to be done. We weigh the options of learning curve against realistic time frame for an owner to cut his losses?
Posted by Lisa Gallo at 5:49 pm 0 Comments
---
Thursday, October 21, 2010
It is hard to imagine that just six years ago, there was no Facebook, no Second Life, and no Twitter. If you only go back 10 years the name Google was barely known outside of Silicon Valley (Google was founded in late 1998, but its IPO was not until 2004).

These and countless other social media web sites have not only changed how we lead our lives day in and day out; they have also dramatically impacted how CEOs lead their organizations because nowadays, news travels with lightning quick speed. Mere minutes after a closed door board of directors' meeting, Twitter messages can leak details of previously closely guarded information. No longer can organizations control the message or keep information from escaping out into the news media or general public as they could a mere ten years ago.
In a short but very timely article for Bloomberg Businessweek entitled Trusting a CEO in the Twitter Age, Barry Salzberg, chief executive of Deloitte & Touche USA, writes about how the explosion of social media web sites and blogging sites have forever altered the way CEOs share information. One result is a critical need for transparency and candor in their communications with their employees, their investors and their customers. He writes that "trust is like oxygen for a business. When it's in short supply, the effect—for employees and customers alike—can be like a loss of cabin pressure on an aircraft. And never has the danger been higher than it is now in the viral conditions of the Twitter Age." This has been magnified even more so in the past three years due to the economic downturn, as companies have had to deliver more and more bad news to their employees and investors about budget cuts, layoffs and missed sales forecasts.
Employees, of course, want to know whether their jobs are safe, what the company's senior management is doing to turn things around and return their company to profitability. In the not-so-distant past, these questions and the answers from senior leaders would be confined to a Q & A session or perhaps an internal memo from HR. Nowadays, it can be a matter of minutes before details about possible mergers, layoffs or other major structural changes are popping up on Twitter or Facebook or on one of the millions of blog sites on the Internet.

Salzberg makes the case that because of these new information-sharing technologies available for free to anyone with an Internet connection, leaders need to be even more transparent, honest and straightforward in their communications if they are going to build and maintain trust with their employees. And they need to be prepared for their decisions and communications to be held up to a spotlight of intense media scrutiny as word of their pronouncements travels at light speed across the Internet.

There are many valid concerns about the negative impact of all these social media websites and the impact they have on our daily lives and our social interactions. I might argue that "anti-social media" might be a better term, given how these web sites can isolate people from face-to-face contact with other human beings. But if one side effect is to force CEOs to speak more openly, transparently and candidly with their employees about what's going on in the organization, in order to maintain trust, then if you ask me, that's a very positive change.
For another excellent perspective on the importance of cultivating trust, watch this podcast called Cultivating Trust, based on content from the NetSpeed Leadership course, Leading at Net Speed.
Posted by Tim Jones at 11:37 am 1 Comments
---
Wednesday, October 20, 2010
We here at NetSpeed Learning Solutions never turn a blind eye to celebrating. Celebrating what you may ask? I guess LIFE is the big picture answer and to be more specific, we celebrate birthdays, coworkers coming back from vacation, signing new business, consultant partners hitting their sales goal, teamwork in meeting deadlines on big client projects, just to name a few. When I think about this celebrating process it makes me realize we walk the talk of one of our very own podspots. It's titled Leading at Net Speed: Creating an Optimistic Culture .
Come check us out and don't forget to take some time and celebrate!
Posted by Lisa Gallo at 1:45 pm 0 Comments
---
Thursday, October 14, 2010
When I look at how our business as a company has evolved and expanded over just the past three years, it is clear that for our business, the only constant seems to be change. And the pace of change seems to be escalating with each passing year. Many years ago, I worked at a business journal newspaper in Seattle and the senior management decided they wanted to launch a zoned edition of the newspaper targeted for the fast growing "Eastside" as the region was known. The timeline to launch was considered extremely aggressive: We were given nine months to make it happen. Today, that timeline to launch would have been 45 days.
In order for organizations to survive and grow nowadays, it is not enough for their employees and managers to be able to adapt to change. They need to be change catalysts. In the October 2010 issue of Chief Learning Officer Magazine, there is a timely article called Becoming a Change Agent (by Melissa Dailey). In the article, the author makes the case that "tomorrow's leaders must not only embrace change — they must create it." She goes on to say that, according to a Harvard Business Publishing survey of learning executives, "building the capacity to contend with the increasing pace of change is a top leadership development priority." Ms. Dailey goes on to discuss four critical skills that leaders must develop to be successful change agents. These executives must be:
• Dynamic strategists
• Courageous innovators
• Emotionally and culturally intelligent, and finally,
• Learners and teachers who develop their own and their teams' strengths.
One critical dynamic that often undermines leaders' efforts at initiating rapid and large scale change, however, is that if the change is not implemented properly and if the reasons behind the change are not communicated clearly, this change can often undermine trust among employees as they question the motives of the organization's leadership. In NetSpeed Fast Tracks, Drs. Dennis and Michelle Reina write about this challenge in their article, Navigating Change and Uncertainty by Rebuilding Trust. They write that "Although trust is challenged and often broken whenever change occurs, change itself does not break trust. It is poor change management that erodes trust, leading people to question their leaders' intentions and compromising relationships and performance." They go on to explain that people often experience change as a "loss of the way things used to be." Employees may resent their increased workload due to layoffs or a reduction in benefits or pay freezes due to belt-tightening. They may perceive change as a breach of contract: "This isn't what I signed up for."
Change is increasingly the status quo for most organizations. Smart leaders know that it's not enough to be able to adapt to change, or even to be change catalysts. They also need to understand how that change will be perceived by their rank and file supervisors and employees. They need to be able to communicate the business reasons for the change and benefits to employees and customers. And they need to listen to the concerns of those impacted so they can work to build support and trust, in order for the change to truly be embraced and supported by all members of the team.
Posted by Tim Jones at 6:16 pm 0 Comments
---
Wednesday, October 13, 2010
That topic is a pretty big deal in my life. Am I over the top, in your face about it?...I'd like to think not, but I do make a mindful effort to show up socially responsible in my own home, the condominium community I live in, the spiritual community I play in, as well as my employment position with NetSpeed Learning Solutions. I have to admit the company I work for makes it very easy because it has
socially responsible dedication
that I am very proud to be a part of.
Posted by Lisa Gallo at 6:14 pm 0 Comments
---
Thursday, October 7, 2010
Last week NetSpeed Learning Solutions launched a Poll of the Week at our web site. The first weekly poll question was this: What is the most important characteristic of an effective leader in an organization today? The top three responses were:
• They have a clear, compelling vision of where to lead the company: 37.5%
• They are able to inspire the people in their organization to achieve more than they thought they could 31%
• They have scrupulously high integrity 12.5%
To locate our Poll of the Week, just visit our home page and scroll down to the left side just below the image of the person. We could debate for hours – if not days – what is the most important attribute of an effective leader. But I think the top two listed above must be considered on anybody's short list. Without a clear vision of where they want to lead the organization, they may be blind to important trends that will impact the future of their business or miss out on windows of opportunity to grow their business.
A strong case could be made that being able to inspire the people in their organization to stretch beyond what they thought they were capable of is equally critical. It is what separates the great coaches from the adequate ones. At our
NetSpeed Fast Tracks
web site, there is a wonderful podcast on this very topic:
Encouraging Exceptional Performance
, based on content from the NetSpeed Leadership module,
Leading at Net Speed
. In this 3 minute podcast, Cynthia Clay suggests that leaders ask themselves the following five questions to see if they are effective at encouraging high levels of performance from their employees:
• How do I encourage people to rely on their strengths and talents to accomplish goals?
• How do I recognize and reward exceptional performance?
• How am I coaching others to develop and solve problems?
• Am I addressing performance problems quickly and constructively?
• How do I remove barriers to positive team performance?
It is amazing what we are capable of if we have someone we trust and respect who believes in us – whether that is a parent, a teacher at school or our manager at work. Think about sometime in your life when you did not think you could achieve something that was daunting, and yet you did. Chances are there was someone nearby who believed in you even when you had your doubts. Think about how they made you feel about yourself and your ability to overcome the challenge. This is an integral aspect to the makeup of our very best leaders. Are you that kind of leader for your employees?
Posted by Tim Jones at 6:08 pm 0 Comments
---
Wednesday, October 6, 2010
I'm currently in a conversation with my boss about supporting a client webinar from somewhere other than my office. As we move into the holiday season, I'm trying to organize family time and celebration with meeting my obligations to our clients.
It's neat that I can be in front of the camera leading participants through the tools of a virtual classroom and within the hour be carving a turkey and sitting down to a beautiful meal with family, thousands of miles away from the place I call "the office."
Posted by Lisa Gallo at 2:17 pm 0 Comments
---
Friday, October 1, 2010
The other day a book review in the newspaper caught my eye. It was for The Smart Swarm by Peter Miller. The book describes the behaviors of swarms, flocks and colonies of selected insects, birds and animals, and how their swarming behaviors produce collective decisions that show greater intelligence than the individual creates are capable of. These observations can be applied to human leadership, which increasingly involve responses to change and uncertainty that exceed the ability of any individual to understand.
Miller describes two lessons that can be learned from swarming behavior in animals: "The first is that working together in smart groups, we too can learn the impact of uncertainty, complexity and change.
"The second ... is that, as members of such groups we don't have to surrender our individuality. In nature, good decision-making comes from competition as much as from compromise, from disagreement as much as from consensus."
Can these observations be applied to leadership skills training? One expert, Thomas Seeley, who has studied the behavior of bees, reports:
"I've applied what I've learned from the bees to run faculty meetings," he says. To avoid going into a meeting with his mind made up, hearing only what he wants to hear, and pressuring people to conform, Seeley asks his group to identify all the possibilities, kick their ideas around for a while, then vote by secret ballot. "It's exactly what the swarm bees do, which gives a group time to let the best ideas emerge and win. People are usually quite amenable to that."
A key element of swarm intelligence is decentralized control. It may be counter-intuitive in a culture where hierarchical control is the accepted model, but applying simple logic in response to local cues can add up to a super-intelligent strategy for responding to complexity.
Miller cautions: "Such thoughts underline an important truth about collective intelligence: Crowds tend to be wise only if individual members act responsibly and make their own decisions. A group won't be smart if its members imitate one another, slavishly follow fads, or wait for someone to tell them what to do. For those of us who sometimes wonder if it's really worth recycling that extra bottle to lighten our impact on the planet, the bottom line is that our actions matter, even if we don't see how."
Posted by Leo Brodie at 9:04 pm 0 Comments
---
Thursday, September 30, 2010
Did you notice how sometimes everybody you talk to seems to be a bit stressed out? Lately, I have noticed that everywhere I go, people seem more stressed out than usual. My co-workers, my boss, my wife, my kids, many of my friends, oh, and one other fellow – me! In the past few days I found myself snapping at – or being snapped at – by friends, family and co-workers. And it struck me how so many people – including me – appeared to be grappling with more stress than usual. Of course, stress is a part of everyone's life. As the parent of two teenage girls, I don't have to tell you that stress simply comes with the territory. Not one week after my 16-year old got her learner's permit, she had a fender bender and I had a $900 repair bill. (Thankfully, the only thing damaged beside my car was my daughter's pride and my wallet.)
I am sure the sour economic environment is a very real factor at play on some level in some of the edgy conversations I have experienced recently. More than a few friends are struggling to find work as their unemployment benefits wind down. Even though our business is having a solid year, still, some opportunities have stalled, fueling anxiety and frustrations by members of the sales team.
Still, it just seems that with the slow pace of summer vanishing in the rear view mirror, things lately are "back to business" and that means the Stress-o-meter level is rising. When we are stressed out, it rarely brings out our best behavior – usually just the opposite. I have a saying on my wall: Being busy is no excuse for being rude. You could substitute "stressed" for "busy" and the message is the same. Still, people seem to think that if they are under pressure, it somehow gives them free reign to bark at others, respond with abrupt, caustic – and sometimes even sarcastic – retorts. But while your momentary stress may soon pass, the hurt feelings of the people you barked at may take a little longer to heal.
One of my favorite books that I revisit from time to time is
Don't Sweat the Small Stuff -- And it's all small stuff
) by Richard Carlson. A quick read, it offers 100 thought starters (each one just a couple of pages) on ways to reduce stress and anxiety in your life.
Effective people share many attributes. One that I admire is the ability to remain calm, considerate and respectful of others despite having to confront enormous pressure and ongoing stress as a part of their daily life. These effective people have learned how to handle stress without making things unnecessarily stressful for everyone around them. NetSpeed Fast Tracks has a helpful podspot on just this topic, called Dealing with Stress. If you're feeling particularly wound up and stressed out today, it might be just the two-minute break you need to help you lighten up a bit.
Posted by Tim Jones at 7:03 pm 1 Comments
---
Wednesday, September 29, 2010
The universe has finally got me convinced that I can't control what happens around me. It's been the year for learning this lesson.
People die whether I want them to or not. House sales close on time or late. The movers protect fragile items or they break them. Our payroll company handles payroll accurately or they don't. Our clients pay early, on time, or late. (I almost typed "or never" but, at least so far, clients have always paid us. Excuse me a moment while I knock on a piece of wood here.) The families in our various carpools help out when needed or they're too busy. Contractors communicate professionally or pitch a venomous fit when they get mad.
I can certainly influence many of the outcomes in the situations listed above but, in the end, I can't control anyone else's behavior or 100% guarantee that anything that happens will meet my expectations. This year has certainly taught me just how many expectations I have. And I'm learning to reframe those expectations as preferences instead of requirements. What's the difference?
If my expectations are requirements, I'm more likely to obsess over the outcome, ruminating and worrying, convinced that I will be miserable if I can't have it my way. If my expectations are preferences, it's easier to release them, face current reality without lots of drama, and solve the problem or take the next action.
I went looking for a podcast at NetSpeed Fast Tracks on this very topic and found a great one on Dealing with Stress to share with you. It describes an easy way to focus on what you can control by drawing a target with three rings. Take a listen and see what you think.
I know as a leader of a company that my ability to remain calm, clear, and focused despite what is happening me around is a key leadership practice. That means I'll be practising having preferences not requirements, and releasing my attachment to the way I think things should be. Join me?
Posted by Cynthia Clay at 7:36 pm 0 Comments
---
Tuesday, September 28, 2010
Does your family push your hot buttons like my family does mine? Certain family members in particular?

Yep...you probably know what I experienced then when I was recently back home visiting my family. I found myself wondering..."really? I was born into this?" Sigh...
Posted by Lisa Gallo at 2:00 pm 0 Comments
---
Friday, September 24, 2010
I was having dinner recently with a dear friend who was visiting from out of town. He is a very positive person and a giving parent. He shared with me that he was struggling with how to advise his 20-year old son, whom he felt had been given so much in life but did not seem to appreciate all that he had been given. And my friend said, "I just wish I could help my son discover his grateful heart." I sat with those words for a full minute. The words resonated deeply within me when he spoke them. As a parent, I realize that perhaps the most important gift I can give to my two teenage daughters is to learn how to develop a grateful heart – to appreciate just how much they have to be thankful for in life, rather than comparing their lot to their school mates, many of whom have many possessions that our kids don't (like cars given to them by their parents).
Increasingly as I get older, I have become more aware of just how much I have to be grateful for. Oh sure, not everything's perfect about my life or about my job. And I could go on and on about outrageous things my kids sometimes say and do, to add more grey hairs to my head. But I have realized over time that how happy I am is only partly about what happens to me and is much more about the attitude I choose to adopt in response to life's experiences. Henry Ford once said "Whether you think you can or you think you can't, you're probably right." How true. I have come to realize the power of this statement and it has influenced not only how I view my personal situation but how I try to parent my kids and how I try to interact with others at work. Having a positive attitude and focusing on what's working in your life and in your work is much more rewarding than getting fixated on the negative and what's not working.
NetSpeed Fast Tracks
has a wonderful short podcast about this very topic called
An Attitude of Gratitude
. Among other things this podcast shares that studies have shown that the single thing that motivates employees more than anything else (even more than money) is having people they work with appreciate them. So the next time you find yourself going to a negative, complaining place in your mind, stop! Take a deep breath and instead of grinding your teeth in frustration, how about looking for your grateful heart instead? It just may change how you feel and how you respond to the situations and people around you at work, at home and everywhere in between.
Posted by Tim Jones at 9:43 am 0 Comments
---
Tuesday, September 21, 2010
Our family is going through a major transition at the moment, so I've been thinking about change and how to respond gracefully when it happens. When I went to NetSpeed Fast Tracks to see what I could find there to help me move through life's chaos calmly, I found a podspot called Thriving in the Midst of Change. Perfect!

I recall a time many years ago when I worked as a trainer for a bank in the Pacific Northwest. We used a particularly type of watercolor flipchart marker in our classes. They came in four colors (red, black, blue, and green) and they didn't bleed through the flipchart paper. I loved those markers so I was outraged when the manufacturer announced that they were discontinuing them. This decision made no sense to me, a happy user of unscented watercolor markers (with wide nibs for big solid lines on the flipchart pads!). I vowed to buy up the supply of all of the markers I could find around the City of Seattle before the product was gone from the shelves. Fifty boxes later, our store room was full of may preferred brand of markers. (By the way, no other trainer in my department cared about this issue as much as I did.)

Some of you may applaud my practicality at this point; others may notice that I was just the teensiest bit resistant to change. I had a very hard time letting go of the old brand and embracing new brands of flipchart markers. And, in fact, it took me another four years to use my stash up, thus delaying my eventual transition to a different brand.

I'd like to handle my family transition with a tad bit more grace. Our family's matriarch, a wonderful woman who just celebrated her 95th birthday, is in the last stages of her life. Our family has gathered around her to love her, to tell her how much she has meant to us, to sing to her, and to release her. We are making a beautiful ending. And we know that there will be a time of chaos as her husband of more than 65 years learns to live without her presence and we all transition to a new way of being in our family together.

Leading others through change is one of the critical skills a leader needs inside any organization, and, for that matter, inside any family.
Posted by Cynthia Clay at 3:09 pm 1 Comments
---
Friday, September 17, 2010
You know that old expression "you catch more flies with honey than with vinegar"? Well, it turns out that's a pretty good motto at work and in life in general. Case in point: Last year, I had experienced a long-running, very upsetting saga with a furniture company (La-Z-Boy to be precise). I had purchased two couches and two side tables from a local La-Z-Boy retailer (an independent franchisee, not owned by La-Z-Boy corporate, I should add). I made the purchase because of a compelling sales promotion they were running: Purchase X amount of furniture and receive a $500 gas card for free gas. Turns out the promotion had more red tape than FEMA. The marketing company behind the gas card promotion was a company out of Florida that had been sued by several other retailers and even some states attorneys general for fraud. During the course of this promotion, that gas card company went bankrupt. I never received my $500 gas card. The local La-Z-Boy store's customer service manager apologized profusely but said there was nothing they could do since the gas card was not something from La-Z-Boy but rather this separate (now bankrupt) marketing company.
The local La-Z-Boy store claimed they were as much a victim as I was. Not quite. With some painstaking investigative work, I eventually was able to locate a senior level executive at La-Z-Boy corporate at their headquarters in Monroe, Michigan. I explained my ten-month long saga. I made a point not to display any anger or make demands. I simply calmly and without emotion explained my customer experience and then asked the executive, "If you were in my shoes, what would you do?" The executive responded that she deeply appreciated that I did not shout and scream and make outrageous demands. She appreciated my calm, level-headed approach to explaining my situation and she confessed embarrassment over how poorly the store had handled my situation. Two weeks later, she informed me that I would receive a $500 gift card from La-Z-Boy good at any La-Z-Boy store – no expiration date, no strings attached. One week after that, the card arrived.
It can be so tempting when you've had a horrible customer service experience to raise your voice, stomp your foot and tell the manager on duty in no uncertain terms "I'm not going to take this!" And maybe you might come out victorious. More likely, you will just tick them off, cause them to dig in their heels and you will storm out angrier than you were to begin with. Perhaps, next time, consider approaching the situation from a calm, reasonable-sounding, diplomatic perspective and asking ""If you were in my shoes, what would you do?" You just might be surprised by the outcome.
Speaking of customer service, our customer service training program,
Blazing Service
, offers powerful customer service skills training to front line customer service providers, and helps them – among other things – learn how to communicate effectively with unhappy or even angry customers. Here is a great example of a podspot based on content from Blazing Service about how to deal with upset customers, entitled
Handling Cranky Customers
.
Posted by Tim Jones at 10:25 am 0 Comments
---
Thursday, September 16, 2010
There's nothing like experience to turn on the light bulb of the obvious. Sometimes in front of too many people. What should have been obvious before I sat in front of the unblinking camera on my laptop was that you can't do what you don't know; and that I didn't know how to facilitate an online training session. (This was for another organization, not NetSpeed Learning Solutions. NSLS would never have let me come within a headset cord's length of presenting without superb training and practice).

As I welcomed the participants, I was still blind to the necessity of special training and practice. I thought all I needed was the equipment, a basic knowledge of the web platform tools, and my well-honed traditional classroom skills. The light bulb grew brighter as I plunged into the activities and realized how thoroughly and embarrassingly wrong I was. That what I hadn't known was the dramatic difference between the skills needed for in-the-same-room training and the in-the-same-virtual-meeting-room variety. Let me relate what I did to some of the common errors a web trainer can make, as noted by Cynthia Clay, President of NetSpeed Learning Solutions and author of Great Webinars: How to create interactive learning that is captivating, informative and fun. These errors are:

1. Using a "talking head" presentation style
2. Designing boring, bullet point slides with no graphics
3. Not focusing participant attention (with annotation tools and emoticons)
4. Using polling as a "quiz"
5. Not allowing participants to chat with each other
6. Eliminating experiential exercises
7. Skipping personal stores and examples

Reflecting on my first web training experience, I realized I had made mistakes number 3, 5, and 7. You can add number 1 if you change it to a "talking mouth" presentation style, and a droning one at that. The designers committed "sins" 1, 2, 4, 5 and 6. I added the others. And in so doing, learned the "experiential way" that there is an important difference between face-to-face facilitation and synchronous web training facilitation.
NetSpeed Learning Solutions conducts Virtual Facilitator Training Certification classes regularly. In the VFTC, participants learn the web tools and best practices for successful webinar delivery, and get to practice and receive feedback on their use of them. This brings home how different and challenging it is to facilitate on-line. You have to be facile (in the positive sense) and seamless with the technical tools while at the same time natural and energetic on the video camera and headset; and without the encouragement of visual feedback from participants. This takes practice, practice, practice of the right skills. Among the "best practices" Cynthia Clay advocates, and that need to be practiced until almost second nature, are:

• Energy! Speaking with a pace that may be faster than your normal speaking pace
• Energy! Avoiding length pauses or dead air time (as can occur when you are searching for a web tool)
• Energy! Using vocal variety of pitch, volume and pacing (even more than when face-to-face)
• Energy! Communicating enthusiasm for the topic through facial expression and animation (even more challenging, but necessary, because you don't have physical movement to energize you and the learners)
• Camera skills: Looking into the camera as if seeing the learners (creating the important feeling of connection; but challenging because you don't have eye contact)

Whoever said "Don't let them see you sweat" must have been thinking of synchronous web training and had the confidence that comes from a lot of practice. People do get to Carnegie Hall following the taxi driver's advice in the old joke; and many more facilitate excellent web classes following the same route!
Posted by Brant Blumstein at 7:01 pm 0 Comments
---
Tuesday, September 14, 2010
We posted another podspot from NetSpeed Fast Tracks on YouTube today. This one was based on the NetSpeed Leadership module Leading at Net Speed. I had seen it before, but what stood out for me on this viewing was the part where Cynthia Clay talks about the way many managers accept minimum performance standards as normal. She says, "A new manager can often transform the level of performance in the work unit simply because they have higher expectations for the team."
She goes on to suggest a number of ways that managers can successfully improve the performance of their team. But for me, the idea of "simply having higher expectations" is a crucial point. Perhaps one of the best motivators for high performance is knowing that someone truly expects greatness from you. I'm not talking about when a demanding boss expects you to pull all-nighters for a month in a row or break your back fixing something that could have been avoided with better management. I mean when the boss really believes that you're fully capable of handling the situation brilliantly, that you're smart, skilled, and reliable.
Showing confidence in your employee truly brings out the best in them.
Posted by Leo Brodie at 2:46 pm 2 Comments
---
Tuesday, September 14, 2010
Musings on leadership training and unintended consequences:
Last year I trained my two dogs (they're very cute black and white Havenese). I wanted them to learn to come on command. If they mastered this command, I could stop chasing them around the back yard when it was time to come back inside the house and I would never have to grab them again if they got off leash on our walks. To accomplish this behavior modification, after I called them to come inside, I would reward them with a retreat when they reached the back door.
For a few weeks, I was feeling pretty smug about my dog training ability. Every time I yelled, " Buster! Keata! Come!" they would race back to me at the door to claim their treat. Smug, that is, until they day I was standing 50 feet away from the house in the corner of the back yard. I commanded, "Buster, Keata! Come!" and watched both dogs dutifully run away from me directly to the back door. There they looked at me with impatient expressions that said, "C'mon, lady, what's the hold up in the treat department?"
Unintended consequences. Now I know employees are not the same as dogs, but I also realize that as managers, we may unintentionally condition people around us to expect certain behaviors or rewards.
What do you do when a trained employee asks you a question about an existing procedure they've applied before?
Answer it? If so, then they've learned they don't have to look it up in the procedure manual; they can just ask you. (Unintended consequence: you are now deluged by employees asking questions they should be able to answer themselves.)
Kick it back to them? If so, then you have reinforced the expectation that they should find the information they need in the manual. (Intended result: you have skilled employees who can function independently.)
What do you do when an overworked employee tries to give you back a delegated task?
Take it back? If so, your employee has learned that they're not really responsible for completing delegated tasks. (Unintended consequence: you find yourself having to complete work that your employees should be able to handle.)
Help them problem solve? if so, you have reinforced that they "own" the task and that you will support them in finding a solution. (Intended result: your employees take ownership of their job responsibilities.)
Yes, you should reward behavior that you want repeated (thank you, BF Skinner). You also want to check out established systems to ensure you are not creating unintended consequences. And you want to reflect on your own behavior as a leader to avoid reinforcing unconstructive behavior on the part of the team.
If you're interested in learning more about the leader's ability to motivate and reinforce positive behavior, consider participating in the NetSpeed Leadership webinar series. Download a free webinar recording and see how interactive and engaging these leadership training sessions can be.
Posted by Cynthia Clay at 12:07 am 0 Comments
---
Friday, September 10, 2010
School began this past week for my two teenage daughters. It was most interesting to me to observe their diametrically opposite attitudes about the reality that summer vacation was over and it was time to head back to school, classes, homework and tests. And since I work in the field of leadership training, it reminded me that lessons in leadership can come at any age – including with our kids.
My older daughter (age 16) was dreading everything about the return of school. All she could focus on was that the carefree days of summer were over and how quickly it had zoomed by.She stressed about how hard her classes would be, how much homework she would receive and how she had to ace all her tests if she was going to get into a decent college. Then there was the SAT prep and community service projects she needed to do in order to improve her college resume. And her complexion was going through that phase that I went through at her age, and she was completely self-conscious about that. Would all her classmates make fun of her about her face? Would she get all the toughest teachers?
My other daughter on the other hand (age 15) could not have approached school with a more polar opposite perspective. She was thrilled about school. Seeing so many friends she had not seen in months. A chance to learn new things. She will be taking a sales & marketing class that she is thrilled about. She knew school was going to be hard, but so what? She was not intimidated. September meant seeing all her friends, the return of Friday night football games, a chance to work on a variety of school projects and just dive in and grow as a person. Unbeknownst to her, she was viewing the upcoming year with strong leadership instincts.
Both were approaching essentially the same situation. One was filled with trepidation, fear and dread. The other could hardly wait for the first period bell to ring. It reminded me once again that life is not so much about what happens to us as it is about how we respond to the people, events and challenges in our lives. I sat down with my older daughter and shared with her the long list of things to be excited about this year. She was in a top-ranked school. I had met her teachers and they all appeared to be very able and passionate about teaching. And much more. Still she is fearful and uncertain.
To be a successful leader in business requires not just technical knowledge about one's job. It requires the ability to focus on the positive, view challenges as opportunities, and avoid at all costs donning the Victim mantle. We all work with victims. You may even live with people who put the V on their forehead every now and then. But to be successful in work and in life, it is important to view the glass as half full and concentrate on what's working and not get dragged down by focusing on what's not – or worse yet, worrying about things that have not even happened yet – or may never happen. NetSpeed Leadership offers 24 different training courses. And one thing all 24 courses have in common is a foundational underpinning that to be an effective leader, one must focus on the positive, not be afraid to take on new challenges and avoid being a victim at work and in life. And that's an education that I am continually re-learning as I grow older.
Posted by Tim Jones at 12:22 pm 0 Comments
---
Thursday, September 9, 2010

Just this past weekend I walked into a new eatery called "Flatbreads," and my expectations were rather flat themselves. I went just to be aaccommodating to close friends who were intrigued. Otherwise, why would I want to eat things on bread so lazy it couldn't bother to rise? That may have been the joke I made, but it didn't get much of a laugh from my friends either. My smirk, though, turned to smiles with the warm greeting of the hostess and the service person. Their tone and expressions communicated that was not just a diner to them. Before I could become a diner I was a person first. I was begining to be charmed by these customer service skills, and wondered if there had been some employmee development at work, to augment the natural sweetness of New Englanders.

The surprises continued! The next thing I saw (and heard) were 10 shiny bowling lanes; and the first smells that floated to me were definitely not wood wax and shoe leather. The aromas were delicious! And the surprise of 10 bowling alleys in a pizza parlor tickled me. This was even better than the bocce courts in the original Bertucci's years ago. Even if the combination of other stuff with flatbread turned out to be not so great, the combo of bowling and eating was delightful. This was my first hint of how cued into customer delight they were. Adding to that, the lanes were for candlepin, not 10 pin (big ball) bowling. I don't think other regions of North America have candlepin bowling, but to a northern New Englander or eastern Canadian, this meant, among other things, less noise from the crashing of large objects into other large objects. This was my second indication of the owners' thinking of their customers, because it meant that conversation (an audible exchange of thoughts) could actually take place at the tables at the back.

My third indication of the restaurant thinking "outside the pizza box" about its customers were the small tables at each lane, almost every one covered by a large pizza pie. So you didn't have to eat or bowl, you could do both at the same time—so long as you could grip the ball in with your greasy hand! I laughed at this, and this time out loud. I was impressed by the way they had anticipated a number of the needs their customers might not have even suspected, and provided for them all. That is delighting your customers, this previously reluctant one included.

Since I had many times trained the NetSpeed Learning Solutions customer service training program Blazing Service, my mind leaped like a trainer-frog to several principles of excellent service the modules teach. "Thinking Like Your Customer" and "Winning Customer Hearts and Minds" immediately came to mind. The bowling alley owners/restaurateurs had clearly anticipated what their restless-diner and hungry-bowler customers might unconsciously want, and added these to delight them. Management was certainly winning my heart and mind. I was thinking their praises and falling in love—even before sitting down.

Now, all they had to do was make the food worthy of my ardor. It would all be in the details: bread and toppings. Well, when I looked at the menu I swooned at the embarrassment of choices—all "al a carte," so to speak. There were no standard pies, such as the Farmyard Foul, Mediterranean Medley, or Dean Martin. All were built to your order from an amazing array of ingredients: mushrooms, onions, peppers and sausages were the most ordinary. Now there was choice. On the spot, I saw the wisdom of two key principle of service in the Blazing Service module "Solving Customer Problems": "Present options and solutions," then "Allow the customer to choose." It's as if the restaurant had anticipated my problem with just another pizza place, and given me a surprising array of choices and the right to choose any or (and presumable if not consumable) all of them. And when all our orders had come, we were delighted by the flavors and by the crispiness of the bread, too. Plus, as a bonus, our conversations were audible through the distant rumble in the alleys. They were engaging, too—though that we had to bring to the table.
Posted by Brant Blumstein at 8:50 pm 0 Comments
---
Wednesday, September 8, 2010
Lately I've been hosting some early morning webinars. We have an international client that requests my hosting service at some rather odd hours...for me. With that being said, I actually don't mind, but I do need to keep self care on the forefront of my brain when agreeing to work "crazy" hours.
Posted by Lisa Gallo at 5:00 pm 1 Comments
---
Tuesday, September 7, 2010
The NetSpeed Fast Tracks integrated learning system lets members add video clips to their blog posts, as well as create video "podspots". Video posts are an increasing popular element of social media and collaborative learning. Despite this, sometimes our customers aren't taking full advantage of the opportunity to connect with their internal audiences using video because they are concerned they don't have the budget, time, equipment or know-how to make a "professional looking" video.
The fact is, the proliferation of webcams and mobile video devices, along with the popularity of YouTube, have changed the way most people relate to video. Videos that look like they were shot in a natural environment with ordinary lighting looks more authentic and appealing than those filmed in a fancy studio.
According to this article: "New research out of The Department of Psychology at Rice University finds that people who are enjoying what they're watching are less likely to notice the difference in quality of the video."
Even Hollywood blockbusters have discovered this shift, and often adopt a low-budget, hand-held look in order to capture a sense of "reality": In Hollywood movies Adapt YouTube Look, film critic Michael Phillips writes: "Everyone's a citizen videographer now, and when we see footage shot on a cell phone or a digital camera, we tend to believe it in a way we don't believe expensive-looking footage."
With formal learning, "formal" production techniques are appropriate. But social learning is informal and more spontaneous, but still as effective, if not more so, because it seems natural and unforced. That's true whether the subject is management training, leadership training, or customer service training.
So don't be afraid to use that webcam, Flip Video camera or iPhone. You can create great video, as long as you keep three things in mind:
Make sure there is good strong lighting on the speaker's face as they speak into the camera (as opposed to lighting from behind).
Ensure that the voice is heard clearly over background noise, either by being close to the built-in microphone or using an external microphone (hand-held or clip-on).
Share something that your audience will want to know, and have fun!
Posted by Leo Brodie at 10:53 am 0 Comments
---
Monday, September 6, 2010
My daughters, Grayce and Jess, play on a regional soccer team. They are both very strong players with great ball-handling skills who are learning to play strategically. As their mom, I love watching Grayce (aka big sister) and Jess (aka little sister) play on the same select team. When I was growing up in Texas, girls just generally didn't play sports. My memories of playing soccer are brief, perhaps one course in gym class during elementary school.

To my surprise, watching my girls play this summer has awakened a deeply buried desire to kick, pass, and score goals. I'd like to join the women's soccer team in our neighborhood, lovingly self-named The Old Lady soccer team for women over 40 with beginning soccer skills. I definitely qualify.
When I told Jess my secret, she volunteered to coach me and help me get in shape. Our second session occurred yesterday. Jess and I drove to a local playground to practice. I was inwardly amused as she took charge of my soccer education, breaking down skills, setting up drills and games, and practicing moves with her mom. I quickly realized that this kid loves coaching. At one point as I practiced defending the ball from Jess who was trying to take the ball away from me, I executed an actual piece of fancy footwork. Jess hollered, "Awesome, Mom! That was amazing!"

About halfway through our practice, Jess called a water break and proceeded to quiz me on my soccer knowledge: "Okay, Mom, which part of the foot do you use to pass? To dribble? To shoot goals? Where do you place the ball, if the goalie is in the center of the goal?" When I answered correctly, she responded, "Great!" When I answered incorrectly, she gently corrected me. She ended my quiz (and my water break) with the words, "Wow, Mom, you are going to be really good at soccer."

At one point, watching my attempt to dribble the ball, Jess observed, "Mom, I don't think you are bending your foot enough to dribble with the top of your foot. Here, let me show you an exercise for your ankles that you should do every night and every morning." I have a homework assignment now that involves stretching and rotating my ankles. Bless her.
One of my favorite moments occurred as I stood panting to catch my breath after Jess had run me around the field a few times. She asked with concern, "Do you need to take a break, Mom?" When I answered, "No, let's keep going," she said, "Mom, I'm really impressed. A lot of mothers would have given up by now but you are hanging in there, even though you are tired."
Did I mention that Jess is 9 years old? As I reflect on her coaching skills, I observe that she:

1) Breaks down instructions into small chunks
2) Uses drill and games that allow me to master skills a little at a time
3) Measures knowledge acquisition with just-in-time quizzes
4) Provides lots of positive recognition and encouragement
5) Gives assignments for continued skill development
6) Motivates behavior change with constructive feedback

I know that she has benefitted from great coaching herself and she is modeling her behavior after her own coaches. If a 9-year old can do it, so can I (and so can your organization's leaders).
The NetSpeed Leadership program includes three coaching courses: Getting the Right Start, Coaching to Redirect and Coaching Smart People. These programs help your managers and supervisors develop the skills they need to coach others to high performance. Coaching to Redirect will be delivered as a 90-minute webinar in the NetSpeed Leadership webinar series (coming up on October 12). I hope you can join us.
Posted by Cynthia Clay at 4:34 pm 2 Comments
---
Friday, September 3, 2010
I've realized over the years not only how many different kinds of training there are, but also the divergence of purposes behind their use. The image comes to mind of walking through a zoo with a multitude of different types of animals on view, each housed in a different type of enclosure. It might make you wonder why the zoo keepers chose that design for that animal. What were they trying to do?
Bringing it back to training, I thought about some of the different types of training there are and the possible motivations or purposes of each. Here are some of my thoughts.

1. As an opportunity to create uniformity of behavior in a like population (or at least feel you tried). This can be in support of process improvement, economies of scale, efficiency, avoiding litigation, or rigid adherence to management's sense of the right way to do things (economies of jail), etc.
2. As a chance to develop or improve processes by examining what's not working, or might work better, and generating ideas for fixing, enhancing or reinventing a way of doing things.
Some tools to use: Creation of a "case for change" to gain support; flow chart, process mapping, fishbone diagram, brainstorming, double-reversal brainstorming.
3. As a laboratory for encouraging and enabling strategic thinking—thinking that is big- picture, long-term, high-level, has great organizational impact. Not about how to do things (tactics), but what can and needs to be done. Strategic thinking is possibly transformative ("If you always do what you've always done, you will get what you always got.").
Some tools to use: environmental scan; SWAT; vision quest; scenario planning.
4. As a "playroom" for stimulating creative (lateral) thinking and/or teaching the mind-set and techniques. Can help successful enable strategic thinking.

Some tools to use: brainstorming, mind mapping, word game, synergy game, search and reapply, future wheels. NetSpeed Learning Solutions has an excellent module, "Thinking to Break the Box," that teaches approaches and tools for increasing creative thinking.
5. As a forum for teaching a new, changed or required process when a standard way of achieving a goal needs to be understood and followed.

Some tools to use: prework (reading, video, podcasts, etc.); PowerPoints; overheads; manuals.
6. As a practice field for increasing people's facility when they've been informed about and know why something is important and how it should be done, but are not skilled at doing it.
Some tools to use: case study; small group practice; fishbowl practice; learning laboratory.

7. As an energizer to provide greater stimulus when people or processes are frustrated/frustrating, run-down, sluggish, unmotivated in execution (before the people themselves are executed).
Some tools to use: Humor; double reversal brainstorming; pushing the envelope idea generation; force field analysis of driving and restraining forces; game playing, etc.
8. As an offering for placating those who think something needs to be done about a problem. The problem might be highlighted by an employee or customer survey; production/financial results; management, employee, or training department perception, etc. This assumes that lack of skills is the problem (rather than, say, absence of motivation, or need for process or systemic change).
Some tools to use: An effective problem solving process involving evidence gathering and analysis, creation of a vision statement of the improved state, determination of the root causes, broad thinking about and then analysis of solutions, and good planning for gaining support and implementing it.
Focus groups involving representatives of the areas involved, to probe more deeply into the existence or true causes of a problem
9. As a sop for satisfying a pet peeve or focus, such as management's "flavor of the month," or the training department's sense of a hole in the curriculum.
Some tools to use: See above, substituting "need" for "problem;" involving more people in the conversation and thinking.
10. As a check on a box, showing due diligence to fulfill legal, regulatory, industry etc. requirement. This may be the only reason the training makes sense. It may also be a legitimate need for the organization, industry or society.
Some tools to use: official forms, inspection.
11. As a way not to lose budget money that will disappear at end of the fiscal year. This can be a spur to do training now on something that is a real organizational need, or it can lead to numbers 8 or 9 above.
Some tools to use: The strategic plans and goals of the organization and department; some of the problem and need analysis methods already mentioned; restraint.
Though they're written somewhat tongue-in-cheek, you may recognize, identify with, laugh or shutter at many of these "Thirteen Ways of Looking at Training." You may also have noticed that there are only 11. I ran out of inspiration before I could live up to the title. Feel free to fill in the gap. I look forward to reading your views of the views of training. And, of course, your additional tools to use.
* With appologies to Wallace Stevens' "Thirteen Ways of Looking at a Blackbird"
Posted by Brant Blumstein at 8:50 pm 0 Comments
---
Thursday, September 2, 2010
We have all worked in environments where at one time or another we have heard juicy office gossip about some other coworker. Perhaps rumors about an office romance between a high ranking officer of the company and a subordinate. Or perhaps rumors about layoffs or maybe even hints about the impending demise of a colleague which everyone seems to know about except the person in question. Office gossip is like rubber necking as we pass by a car crash on the highway. We know it's not right but sometimes we just can't help ourselves.

I am fortunate in that I work in an organization where there is virtually no office gossip. As a company that provides leadership training, we try to walk our talk as much as possible. Thankfully, long before any tantalizing rumor starts to circulate, our management team typically brings up the topic quickly and directly and is able to quash any false rumors before they start.

Our NetSpeed Leadership training program consists of 24 different courses, and a key theme in many of them is how to engage in effective, constructive communication, to build morale, trust and productivity. Courses like Creating an Inspiring Work Culture or Building the Total Team or Building Open Communication all provide powerful ways to improve the cooperation, trust and respect among members of a work team - and not surprisingly, none of them suggest that gossip is an effective tool.

But what about when the target of the gossiping and rumors is YOU? Suddenly it's not nearly so entertaining, is it? Our NetSpeed Fast Tracks web site has hundreds of articles (knols) and podcasts about work place effectiveness - including a short podcast on how to deal with backstabbing. The key to dealing with backstabbing is not an "eye for an eye" approach. Rather, confront the person who is spreading gossip about you - calmly and in private. Ask them what they believe to be the situation. And if it's accurate, discuss it. If what they have been spreading is false, confront it, explain the reality of the situation, and let them know, politely, that you won't stand for this sort of activity in the future.

So the next time you hear some juicy office gossip and you're inclined to pass it along, ask yourself, how would you feel if the subject of the gossip was YOU?
Posted by Tim Jones at 2:16 pm 1 Comments
---
Wednesday, September 1, 2010
Have you ever been in a conversation where you totally felt the flow of conversation going right? Or what about the exact opposite, words that felt like a blow to the head and before you knew it you were shutting down? Yeah, me too. Words are so powerful. What was that person thinking, who made up the saying "sticks and stones may break my bones but words can never hurt me!" That was bologna!
Posted by Lisa Gallo at 2:59 pm 2 Comments
---
Tuesday, August 31, 2010
Last week I wrote about the importance of enabling comments on Fast Tracks. Why? The interactivity taps into our social nature and the way we naturally communicate and learn from each other. The point of the essay was that comments can actually enhance learning, and thus are an important part of an integrated social learning such as NetSpeed Fast Tracks.

But there's more to this than just enabling the comment feature. If you want too see lots of comments, be sure to write your content in such a way as to invite them.

I got to thinking about this the other day when I was on hold waiting to speak to a customer representative. The recorded message thanked me for my patience and declared: "Your call is very important to us." That irony of that sentence bounced around in my head for half a day, and finally I posted it as my Facebook status - just that sentence, in quotes:

"Your call is very important to us."
This post seemed to speak for itself, so I added no further elaboration. Apparently it didn't need it, because it got a good response -- it received four comments. Teresa wrote "but not important enough to actually answer and speak to you..." and Meghan wrote, "But it never is, is it? At least not important enough to play a decent radio station on hold."
It was fun to see my friends (who don't even know each other) chiming in and contributing to the humor. This may be a trivial example, but it illustrates an important learning principle: good teaching is often more about leading the learner to their own conclusion than it is filling in all the blanks for them. Leave space for your learners to process the information on their own. This makes learning more fun, and more effective, for everyone.
Posted by Leo Brodie at 11:50 am 3 Comments
---
Thursday, August 26, 2010
"Two will get you five. Five will get you 10." These are the words of the CEO of a major software company, describing how, if you make a compelling case for his attention in the first two minutes of your presentation, you have earned his interest for five more, and so on. A professor once told me that at least one of the first two sentences of a novel or story had to be memorable to grab the reader's attention and entice them to read on. I tested his theory, and found it generally to be true. (I may be more open-minded. I give it the first paragraph.) Think of the memorable and attention-grabbing opening sentence from Moby Dick, "Call me Ishmael." It immediately draws you in to an exotic and personal narrative. I also think of the beginning of Beckett's Murphy, "The sun rose, having no other choice, on the nothing new." (Yes, I admit it, I was an English major.) I'm sure you can think of examples of your own, and not just from fiction. I realized this when I read the opening of Amy Avergun's compelling white paper on the use of recent brain theory in leadership is an attention-grabber. The first sentence is "'Stop the Job!' That's what oil and gas company employees shout out when they see someone doing something unsafe."

This blog post is not about writing, or reading. But it is about Amy Avergun's article "Stop the Job!—Implications for Leadership and Management Practices," and using brain theory about how the mind reacts in either a compelled or repelled way to what it hears. It is about using this theory to improve management practices, specifically in giving feedback to motivate others to improve—what is frequently called "constructive feedback." As a long-time trainer of leadership and management skills, and a coach and manager, I am excited about the implications for all three roles in what she writes.

Amy Avergun's main assertion is that managers tend to approach performance improvement conversations in a way that alienates the recipient and makes improvement unlikely. That our theories and practices about motivating employees to improve are contrary to what happens in the brain and are therefore demotivating. She connects the fearful response most people have to bad news to the how the fear center in the brain takes over the brain and shuts down the brain, making impossible absorption of what we are hearing and also real thinking. Furthermore, because of fear, our brains do not retain whatever information gets through. The amount of energy it takes to hold something in the small part of the brain responsible for memory, and then to move it from there to the automatic hardwired part of the brain, is not available.

What Amy Avergun draws from this scientific reality is that, in order to change a person's behavior, a manager must remove the emotion of fear from the employee's reaction. She asks, "Instead of making a direct hit on the fear center of the brain and producing lots of stress-related chemicals, like cortisol and adrenaline, why not activate the positive chemicals on the brain and use those to facilitate the behavior change you are seeking?" This is a "no brainer." But what can the feedback giver do to remove the fear and be successful in making behavior change possible? Amy Avergun comes up with a practical and humane solution. Avoid starting with the negative—what the employee did wrong-- and start with the positive to "open up a person's mind and make them much more willing and able to change their behavior." Brain research has shown that positive feelings boost our receptivity to new ideas and our creativity. And engaging the person in creative problem solving when there is a need for change, stimulates chemicals in the brain that increases their energy. Therefore, start with the positive, but change the middle ingredient of the famous "feedback sandwich." Engage the person in coming up with solutions to the issues at hand. You create an "insight sandwich" when you "start with the positive, spark an insight that produces wonderful self-motivating chemicals, and end with the positive." Amy Avergun beautifully describes the process, "Approach the person as someone who is capable of doing a very good job, who has lots of strengths and can use those strengths to identify what he or she could do differently and better. Treat the other person like an expert who has the answers." Isn't this the classic idea of empowering the employee, now with brain research to back it up?

And isn't this the essence of coaching, one approach to coaching, at any rate? In the book Co-Active Coaching, the authors define their approach, "The term co-active refers to the fundamental nature of a coaching relationship in which the coach and client are active collaborators." The go on to list the four cornerstones of co-active coaching, the first of which is "The client is naturally creative, resourceful, and whole." In the work environment, you could substitute "employee" for "client" and the approach is very similar to Amy Avergun's "insight sandwich." Motivational, positive chemical-inducing support at the beginning and end, and in between creative problem-solving that utilizes these chemicals and is propelled by the resulting energy to move forward and institute change.

To end with a memorable paraphrase: Without positive chemicals, change itself would be impossible!
Posted by Brant Blumstein at 4:24 pm 0 Comments
---
Tuesday, August 24, 2010
Ok, I'm giving the social media topic a rest this week...kind of...

. I may not be blogging with that direct topic in mind, but it does apply to my subject matter. Part of the NetSpeed Learning Solutions products is our social media platform, NetSpeed FastTracks. Here you will find blogs, podspots, and knols, just to name a few of the tools incorporated to make this a social learning platform. Sometimes I browse our many podspots to find inspiration for blogging. Yesterday I came across the podspot Do What You Love, Not What You're Good At
Posted by Lisa Gallo at 6:59 pm 2 Comments
---
Tuesday, August 24, 2010
By default,
NetSpeed Fast Tracks
allows members to add their own comments to podspots, knols and blog posts. Organizations that purchase a private site license for NetSpeed Fast Tracks can select whether or not they want to allow their members to add comments. Often our contact within the organization is reluctant at first to enable user comments. Their concerns are understandable; derogatory or offensive posts would be unacceptable in a corporate environment. Of course, we reassure them that because comments are not anonymous, users simply don't post offensive comments knowing that it would reflect badly on them. And in any case, the administrator can edit or delete any comment at any time.
Apart from that concern, there is still the sense that comments don't serve any purpose. The thinking goes: either the commenter agrees, which adds no value, or disagrees, which undermines the message, or goes off-topic, which confuses the issue.
But in fact, as counter-intuitive as it may be, comments actually enhance the content and more deeply engage the reader. Any idea can be enriched by looking at it from different angles. Often, user comments add the touch of personal experience that may bring home the message in a way that the original piece, in its more formal way, simply couldn't do.
Chris Crum writes in "
Comments Make Content More Valuable
:" Comments are the backbone of the social web... People are social by nature. It's how we communicate. It's how we learn. It's how we teach." He lists successful sites such as Huffington Post, which depend on comments to create the social environment.
Enabling comments is part of what creates the collaborative learning environment, which is a major part of what NetSpeed Fast Tracks is all about.
Posted by Leo Brodie at 1:48 pm 3 Comments
---
Monday, August 23, 2010
I was scrolling through articles at CNN.com and came across a nugget of information: Did you know that Gmail now pauses for 30 seconds before sending out an email? I guess that is the scientifically-proven length of time after you hit "send" and before you realize that you should have calmed down first. You can scramble over to your outbox and cancel it before you've done damage to your career. Read more about it in the post, "How to Undo an Ill-advised Gmail Message."
Lucky you, if you've written that flaming email using your Gmail account. Google has your back. But for those of us who don't, here are a few tips to prevent accute business embarrassment:
1) Prepare your email in this order: Subject Line, Text of the Email, and finally, the "To" Field. This simple adjustment in habit has spared me enormous regret. I have time to proof read, save the draft, and decide if I'm ready to send it on to the recipient.
2) Have someone else read your email draft to ensure that it is diplomatic and clear. That extra pair of eyes can help flag a sarcastic tone or a personal attack that you may not want to send.
3) Delete profane and inappropriate words or phrases. (I hope I don't have to say anything more about that.)
4) Don't write anything in email that you would find difficult to read aloud to your mother (or favorite aunt). Yes, it's the mother test. Read your flaming email aloud and pretend your mother is sitting there with you. If that doesn't work scare you straight, imagine instead that your email is going to be forwarded to the executive management team at your company.
In the self-righteous rush to respond to someone else's maddening email, you can easily fall into the trap of venting rather than problem-solving. You might feel good for seconds but hate the consequences for weeks.
Just for fun, I went to NetSpeed Fast Tracks to see what podcasts we might have on this topic. For more tips on writing effective email, listen to Fixing Email. And if you want your whole team to handle email (and other written communication) more effectively, consider the NetSpeed Leadership module, Writing for High-Speed Readers.
In the back of my head, I'm also reminding myself that you can do damage even faster using Facebook and Twitter....but that's another post. Happy Emailing!
Posted by Cynthia Clay at 9:06 pm 0 Comments
---
Friday, August 20, 2010
Over the past week, there has been almost non-stop media coverage about the "mosque" that some people want to construct near the Ground Zero site. The controversy over whether the facility should be allowed to be built has become inflamed in recent days to the point of fever pitch shouting of anti-Islamic epithets.
This is a highly charged issue with the overwhelming public sentiment being staunchly opposed to the building of the Islamic Community Center (technically the building is not a mosque) on this site. According to a new
TIME Magazine poll
released yesterday, 61% of respondents oppose the construction of the Park51/Cordoba House project, compared with 26% who support it.
This got me to thinking about what it means to be a leader. There are a lot of political "leaders" on the Cable news channels lately trying to act presidential and authoritative as they express righteous indignation over the plans to build this Islamic Community Center. But are they acting like leaders? Or are they simply acting like cheerleaders for an issue that resonates with their base?
Leadership means a lot of things to different people. They take all forms. Abraham Lincoln, General MacArthur, Mahatmas Gandhi, Nelson Mandela, and Rosa Parks were all leaders – and all very different from one another. But one thing they all had in common was choosing, during times of great crisis or personal adversity, to do what they felt was the right thing, not necessarily what was the popular thing to do – in some cases risking their freedom and even their lives.
As I find myself glued to the TV lately watching one political leader after another opine by saying things like until Saudi Arabia starts building churches in Mecca, we should not allow any more mosques to be built in New York City. It got me to thinking about what is the true essence of leadership. Since our company was built upon our leadership training program, NetSpeed Leadership, it's a topic that I think about often. What does being a leader mean to you? What comes to mind?
The next time your CEO or other senior leaders of your organization are faced with a difficult issue or a very challenging choice, will they do the right thing or the popular thing? Will they choose to do what they believe really should be done, or will they take the easiest path? How about you? What drives your decisions when it's crunch time and you have to make the hard choices – as a manager, as a parent, as a citizen? In the end, being a leader is not about titles, the number of people who report to you or the size of your paycheck. It's about being hard-wired to do what's right, not just what's popular. At least, that's what being a leader means to me.
Posted by Tim Jones at 3:22 pm 0 Comments
---
Thursday, August 19, 2010
At the recent ASTD conference, I took rare time away from our NetSpeed Learning Solutions booth to wander the aisles of other exhibits and see what they had to offer. One that had grabbed my attention was The Energy Project's. A colleague had been wowed by the founder Tony Schwartz' book The Power of Full Engagement, so I was curious. Well, that quality may have done harm to the cat, but, in this case, it resulted in a whole new perspective on capacity, effectiveness and even fulfillment once I'd read the book. Last week, I bolstered my enthusiasm for its ideas by viewing a YouTube video of Tony Schwartz presenting to an audience at Google. It's an hour long, but worth it—the equivalent of reading a rich magazine article, or, having someone else read it to you. I want to recommend that you "go to the video," as they say on the news, and to say a few words about what made such a big impression on me.
One point Tony Schwartz makes right at the beginning of the presentation is that "You can't be a great leader without being a great human being. Being a great leader begins with the work you do with yourself." Therefore leadership is not foremost a matter of tactics and techniques. This hit home for me, as all of the great managers and CEOs I've had were also great people, whom I would have followed to dinner as well as battle. Not just likeable, but learnable from because of who they were. This is a great rationale for working on who we are as people, along with, if not before, the strategies we use as leaders.
To me, this makes the same sense as putting the horse before the cart. And our greatness as humans or as leaders depends on both what and how much we can contain, on our capacity (volume) and our capacities (skills and talents). To bring our skills and talents to bear on what we do, we need to first have the capacity to develop and contain them. This requires, more than time, an abundance of focused energy. " According to Tony Schwartz, capacity and energy are intertwined, energy being "the capacity to do work . Having enough of both is one of our greatest challenges, given the ever-increasing demands of contemporary work and life. But how do you expand your capacity to do the work of work and life? Focusing on time is of limited value. Time is external to us and finite. However, the quantity and quality of one's energy are inside of us and expandable. The answer lies in expanding our energy.
Tony Schwartz describes four categories of energy: Physical Energy, which is the Quantity of our energy (and the foundation for the other three) and is derived from nutrition, fitness, sleep and renewal; Quality of our energy, ones emotional state; Focus of our energy, (based on evidence that multi-tasking isn't effective); and Energy of the human spirit, (derived from our experience of purpose in what we do, and the alignment of what you say is important in your life and what we actually do). To bring this home to us personally, there is an eye-opening "Energy Audit" on the website energyproject.com. I challenge you to take it without a resulting shock to the system, or at least a widening of your eyes. It has motivated me to change more than a few of my own behaviors, and to be working on a few others.
One example is in how I went about writing this blog. Rather than typing a little, minimizing the page and doing something else for a while, then coming back to the blog for ten minutes more, etc. until it was patched together like a quilt of small squares, I encouraged myself to write for long enough to weave most of the ideas. Then I put it aside, changed focus to renew my mental energy, and came back 15 minutes later to reread and rewrite. I may even, truth be told, have closed my eyes and listened to music for a while. I've started doing this, changing focus every 90 minutes of so since reading The Power of Energy, and it's increased my energy and focus noticeably. (The NetSpeed Leadership module "Managing Time in Fast Forward" teaches a similar approach under the name of "Energy Chargers".) Tony Schwartz points out that research show Americans spend an average of only 11 consecutive minutes on a task, during which they interrupt themselves three times. So why not expand your focused time, really focus, and plan your interruptions as re-energizers? The energy you save may be your own.
Posted by Brant Blumstein at 10:15 pm 0 Comments
---
Tuesday, August 17, 2010
I may never tire from talking about the topic of social media. When I first was drinking in the social media wave and learning as much as I could about how it works, I was introduced to a YouTube video called Social Media Revolution. It is based on the book Socialnomics by Erik Qualman. In the video, the videographer (and author of the book) asks," Social Media Revolution: Is social media a fad? Or is it the biggest shift since the Industrial Revolution?" He goes on to state, "This video details out social media facts and figures that are hard to ignore." Oh, and in case you're wondering, over 2 million viewers have watched this on YouTube.
The video first came out about a year ago, with flashy graphics and amazing statistics. Three months ago the video was updated. The updated version is called Social Revolution 2. Here's the 4min and 25 second video.Take a look. Pretty impressive, huh? It's very similar, in style to Qualman's first video, and yet in less than a year some statistics have changed dramatically. Are you in awe that if Facebook was a country, in terms of population, it would now be the third largest in the world? That's a heck of a lot of people sharing what's on their minds. The video goes on to say that Generation Y and Z consider e-mail passé. Some universities have even stopped distributing e-mail accounts. Did you ever think you'd see the day when email would be considered passé? I didn't, and I'm not that far removed from Generation Y. I'm a Gen Xer! One of my favorite claims from this video...Social Media isn't a fad, it's a fundamental shift in the way we communicate.
I couldn't say it any better. So let go of your social media phobias, start tweeting, share what's on your mind, get in front of the web cam and give us your best academy award-winning YouTube performance. The world is waiting!
***If you're interested in a list of all the Social Revolution 2 facts, along with some GREAT blog posts about social media, please go to Erik Qualman's website. http://socialnomics.net/
Posted by Lisa Gallo at 7:04 pm 0 Comments
---
Tuesday, August 17, 2010
From my perspective as Director of Technical Services at NetSpeed Learning, it seems that one of the most exciting new feature sets has been the "Courses" feature in NetSpeed Fast Tracks. This feature has been adopted by several of our clients with excellent results.
The Courses feature is basically a set of content that is available only to a subset of users in the organization who are "enrolled." The course can be divided into time segments, with only one segment active at a time. Each course has its own blog, which is private to the participants, and provides a structure for collaborative learning for all the participants who are going through the course at the same time.
Many of the course designs share an instructional technique where the participants are given an assignment to research a topic related to the course, and then write the results of their findings as a blog post. Then, in a later assignment, participants are asked to add comments to other students' posts. Participants not only get to learn from each other's experiences, but they also are rewarded by rich feedback from their peers. This type of learning is not only satisfying and enjoyable, but also has proven to be very successful at accomplishing true learning transfer.
Many of our clients use the Courses feature to augment their virtual learning classes taught via webinar delivery. With the Courses feature, NetSpeed Fast Tracks provides what we call the asynchronous counterpart to the webinar (synchronous) learning component. Some of our clients are finding that learning transfer is even more successful using this combination of virtual synchronous and asynchronous learning than with the traditional face-to-face classroom training.
Feel free to take a test drive of
NetSpeed Fast Tracks
by requesting a free trial.
Posted by Leo Brodie at 11:11 am 0 Comments
---
Monday, August 16, 2010
My 9-year old daughter, Jessie, has discovered that she can carve funny faces into apples and bananas. Yesterday, we were treated to glaring apple faces. This morning I opened the refrigerator and found a joyful banana peering out at me. Besides a wild imagination, this kid has a funny sense of humor. (The only fruitful ground rule: you have to eat it after you carve it!)
As a parent, I want to encourage her creative thinking. As a business owner, I also know that her ability to see new possibilities in the everyday objects around her is a sought-after talent in our increasingly complex world.
Misty Belardo, a blogger with Bit Rebels in the Philipines, describes an artist installation in which an artist created a work of art with permanent markers. I'm struck by the childlike sense of play, discovery and beauty in this space. And the ability to create such a space with the most common of tools.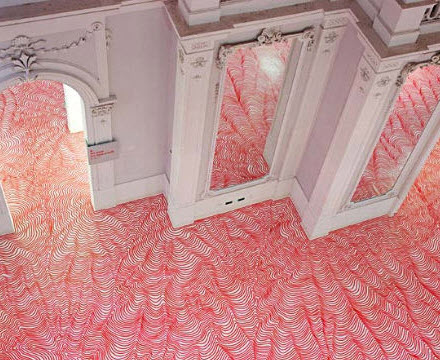 However, there is much more going on here than simply childlike play.
Futurists describe the world of the next decade as a VUCA world: Volatile, Uncertain, Chaotic, and Ambiguous. Denise Caron has created a powerful slide show that describes this VUCA future. Her slides are creative and provocative. They don't just warn of an uncertain future, they also inspire us to become more visionary and creative in response.
IBM recently completed its 2010 Global CEO study, interviewing 1500 business leaders around the globe. In this time of increasing chaos and complexity, the necessary leadership talent mentioned most frequently by global leaders is "creativity."
As you think about the leadership training needed by your high-potential leaders, you may want to help them develop their creativity, guiding them away from solving linear problems to creating visions of the future that resolve complex dilemmas. The NetSpeed Leadership program includes three spot-on courses to help leaders develop their ability to lead in this VUCA world: Creating an Inspiring Work Culture, Thinking to Break the Box and Making Strategic Decisions.
With the development of these leadership skills, supervisors and managers will contribute to your organization's continued success in the midst of volatility, uncertainty, chaos, and ambiguity.
Posted by Cynthia Clay at 6:52 pm 1 Comments
---
Friday, August 13, 2010
No doubt almost everyone has heard the recent tale of Steven Slater, the flight attendant who finally had enough abuse from a passenger. Slater got his revenge after the plane landed. He cussed out the passenger over the intercom, opened the emergency chute and slid away, two beers in hand. His story "has consistently ranked as one of the most popular topics on Twitter and has birthed a small cottage industry of Facebook pages."

It seems that his performance tapped into some kind of cultural zeitgeist. Frustrated workers who feel they've been taking abuse for years are now celebrating him as a true hero who finally stood up for himself and got even - even though it cost him his job.

In a way, it's understandable that so many people would cheer his audacious exit. It's almost the stuff of mythic archetype: the down-trodden hero who, finally pushed far enough, summons the courage to defeat his tormentors. But while I give him credit for theatricality, that analogy only works if you believe that the flight attendant was fighting for his survival and had no other options.

One other option might have been that he could have recognized that the passenger's behavior was the passenger's issue, and not have taken it personally. All of us have bad days, and who knows what was going on with the passenger that day?

I've seen tempermental passengers on airplanes, and I'm sure the attendant's job can be stressful. But there are ways to hear and respond to anger in others without getting hooked into an angered response yourself. It's a matter of discipline, and training. NetSpeed Learning's Blazing Service customer service training program includes a module titled "Handling the Heat," which addresses this topic.

Also, it's likely that the flight attendant's frustration had been building, possibly for years. I don't know any of the background of this particular situation, but I do know that stressful environments can be made worse by unsympathetic management. He clearly displayed a lack of loyalty to his airline or their customers. My guess is that, right or wrong, he did not feel supported by management, and this led to his build-up of frustration.

Frustrated employees can, when pushed far enough, explode like this. It doesn't usually turn out well. When employee frustration becomes a pattern, perhaps management training is in order. NetSpeed Learning offers dozens of training modules in its NetSpeed Leadership leadership training program. Two modules that might have applied in this case are Building Open Communication and Transforming Team Conflict.

Still, I have to admit, the idea of grabbing not one, but two beers and just disappearing from the scene down an emergency slide does sound like fun. Maybe some sort of adult-themed Disneyland will open a "Take this Job and Shove It" ride that combines the thrill of a roller coaster with the satisfaction of burning our bridges in style.


Posted by Leo Brodie at 12:42 am 0 Comments
---
Thursday, August 12, 2010
As an experienced trainer and facilitator, as well as a trainer of the same, I have long realized that one of the most challenging aspects of leading a group of any kind is dealing with the conflicts that arise. Most of us are uncomfortable with conflict. Our experiences of it may have been unpleasant, even painful. Just play a word-association game with "conflict" to see how the majority of people feel about it. Certainly as children with adults we were rarely on the winning side; and the strong, "negative" emotions we associate with conflict can be frightening. At the very least, it disrupts the flow of what we want to cover as trainers or achieve as facilitators. But it all depends on how you see it. One of the best definitions I have seen of the word is that conflict is a disagreement about something we need to agree on to achieve a result. Something that mutually matters.

I thought of the question of "what's in a word?", or an image, a couple of years ago, when I was in Beijing delivering a training course. In English, I add with humility. Having some free time, I took a tour of the Forbidden City. As would any foreigner, I was struck by many unfamiliar and fascinating things about the culture, history, architecture, etc. of that fabulous city within a city. One was that there are 9,999 rooms within its gates. Why 9,999? Because there are 10,000 rooms in heaven, and not even the Emperor can have more rooms than the gods. Also, because the number 9 is the most auspicious number, being the greatest single digit. Another surprising thing was the look and meaning of the Chinese dragon, as compared with the dragon of Western legend. While the dragon in stories of gallant knights is evil, terrifying and destructive, that in Chinese culture is divine and brings abundance, prosperity and good fortune. The Western dragon is fierce and ugly, while the Chinese dragon is a beautiful amalgam of the features of 9 (there's that number again) different animals: the horns of a deer, head of a camel, eyes of a demon, neck of a snake, stomach of a clam, scales of a carp, claws of an eagle, soles of a tiger, and ears of a cow).

Tying this difference in dragon perspective to our thoughts about conflict, I wrote an article, "Managing Classroom Disagreements," which talks about looking at conflict differently. And, importantly, how you can handle it in the training room to create something (like the Chinese dragon) that is more than the sum of its parts.
Posted by Brant Blumstein at 7:09 pm 0 Comments
---
Tuesday, August 10, 2010
The last I blogged, I shared the fact that I am now in charge of NetSpeed Learning Solutions' social media efforts. I've been bestowed numerous titles since accepting this social media responsibility (that phrasing could change by the end of this post). I'm sometimes known as the Queen of Social Media, Our Social Media Guru, or even Ms. Sociality. But what I'm now starting to ask myself is, "am I the right person for the job?"
Posted by Lisa Gallo at 3:31 pm 0 Comments
---
Tuesday, August 10, 2010
One of the things that seems to me is vanishing in business – and in society at large for that matter – is common courtesy. What happened to saying thank you, or holding the door for the person behind you or just taking that extra 5 seconds to show genuine appreciation for some simple gesture of kindness. As someone once said "common courtesy is not that common anymore." I have a saying on my wall – it's been there for years. It says "Praise, like gold and diamonds, owes its value only to its scarcity." I would argue the same thing applies to showing appreciation or courtesy. When was the last time you let someone in front of you in traffic and received the "thank you" wave. Remember that archaic gesture? Nowadays the only hand gesture most people receive on the highway involves a single digit.
Lynn Gaertner-Johnston is a business writing expert who teaches business professionals how to write more effectively, clearly, and impactfully. I read her monthly tips newsletter all the way through each month, and I always learn something new. She has a wonderful blog with all sorts of tips about effective business writing and ways to avoid some of the most common writing mistakes. Lynn also talks about the importance of courtesy and manners in business communications. Here is a short video of Lynn talking the current state of manners and about their importance both for in-person communications as well as in business writing. Her short video is simply called The 101st Customer. In it she shares how the same rules of courtesy in face-to-face communications apply to business email communications as well – such as mentioning the person by name, asking them to do something rather than ordering them and expressing appreciation. Showing just a little courtesy might also help to get your email noticed – and acted on with a bit more priority than the other 100 emails in their inbox.
You can watch many other informative videos like Lynn's at NetSpeed Fast Tracks, our collaborative learning web site with hundreds of podcasts, articles and audio interviews with creative ideas from industry thought leaders on how to be more effective in the workplace. Learn more about NetSpeed Fast Tracks and sign up for a free two-week trial.
Posted by Tim Jones at 12:22 pm 0 Comments
---
Monday, August 9, 2010
Peter Bregman recently posted a great post (The Best Way to Handle a Power Struggle) at the Harvard Business Review blog.
He explains how he intervened in a miscommunication that resulted in a power struggle between a French couple and an airline representative. Because he spoke French he was able to help them resolve the communciation problem. His reward: an upgrade to a first class ticket.
His insightful post reminded me of a problem that I addressed with a bank credit card statement a few years ago. Without going into all of the details, let me just say that in the flurry of moving to a new home, we didn't notice that we hadn't received a credit card statement. I called the bank and learned that the payment due date had passed by a few days and that there were a couple of large fees as a result. I calmly explained the situation and asked the customer service representative what she could do to remove the fees. Her first response: "Nothing."
I took a deep breath and said calmly, "I'm sorry to hear that. I guess I'm disappointed since I've called to address the problem rather than wait to hear from you. Are you sure that's the best the bank can do?" She put me on hold and came back a few minutes later with a much better response: not only did she remove the two fees, she gave us an unexpected credit. When I expressed appreciation and surprise, she said, "Ma'am, this has been a terrible day. Almost every customer I've dealt with has been rude, yelled at me, or even used abusive language. You were the first person who treated me kindly, even though you didn't like what I had to say."
It's a lesson in enlightened self-interest that I've taken to heart. Reminds me of that old Southern saying: "You catch more flies with honey than with vinager." The challenge is to notice when we are triggering a power struggle and then choose to back off. Replacing bullying with gracious communication may very well result in unexpected rewards, from a credit on a bank statement to a first class ticket.
(The NetSpeed Leadership webinar series offers engaging, informative ways to learn more about effective communication. We'd love to meet you there.)
Posted by Cynthia Clay at 7:16 pm 0 Comments
---
Tuesday, August 3, 2010
A recent Wall Street Journal article, "Leadership Training Gains Urgency Amid Stronger Economy," points out that many companies are moving rapidly to shore up their leadership ranks. As the economy improves, boomers are expected to begin to retire in droves. Already, many companies are having difficulty filling their middle management openings with well-trained lower level managers and supervisors ready for promotion.
HR Consulting firm, Bersin & Associates, surveyed 750 companies in May 2010. Over half said that they planned to increase their leadership development budgets in 2010. And 25% said they expected to increase those budgets by more than 10%.
The sentiment expressed in many companies: we don't have a lot of time to develop our leadership pipeline.
I invite you to spend a few minutes learning more about NetSpeed Leadership: 24 courses on a variety of leadership topics which may be delivered in the face-to-face or virtual classrooms, blended with online reinforcement tools, podcasts, and videos. If you're experiencing the same pressure to develop your leadership pipeline, we may very well have the solution you're looking for.
Posted by Cynthia Clay at 5:36 pm 0 Comments
---
Wednesday, March 17, 2010
In the year 2010, I shall learn to play the cello. That was my New Year's resolution made three months back. And last weekend, I played my first recital, debuting with a rousing rendition of Twinkle Twinkle Little Star. Cello players the world over know that Twinkle is one of those beginner pieces that helps the novice cello player learn virtually everything she needs to know: how to hold the cello, hold the blow, finger, develop intonation, etc.
There are several character traits that I possess that make it possible for me to tackle a new instrument: a willingness to look foolish (oh yes, I have that one down), an ability to be completely focused (good for practicing), the ability to envision myself playing a gorgeous Bach Prelude (that's a few years away), and the courage to perform in front of other people (I wanted to be a concert pianist as a teenager so I've played lots of recitals on the piano).
For complete character development, I highly recommend tackling something that requires one to become a novice, a beginner, a neophyte, or a newbie. It's humbling experience. I'm constantly reminded of how little I know and how unskilled I am. I don't even know what I don't yet know. But as I progress from Twinkle, Twinkle to Go Tell Aunt Rhody (I understand that is what's coming next), I discover the next set of skills that I must master on my journey to Bach.
Here's what I've learned from my first three months of cello lessons (and I'm sure these lessons translate to learning how to lead others, how to communicate, how to deliver a webinar, etc.):
1. Commit to regular practice if you intend to improve.
2. It's fine to practice by yourself but you'll improve faster with a goal to play in front of other people.
3. You can't just read the notes on the page; you have to pick up the instrument and make sounds.
4. Build up your physical strength slowly; don't expect to play for an hour when you're just beginning.
5. Take regular breaks during practice; walk around and stretch to loosen up.
6. Build variety into your practice sessions (different music, scales, and techniques).
7. Play for anyone who will listen.
8. Find a good, compatible teacher.
9. Ask your teacher for positive feedback.
10. Don't compare yourself to anyone else.
11. Immerse yourself in the world of cello (listen to recordings, watch others play, etc.).
12. Play duets with other musicians.
13. Enjoy making music, not making perfect music.
I can look at everyone one of those lessons and translate them to other arenas in which I've been a learner. Put here's how they apply to the development of leadership skills, just as an example:
1. Commit to regular practice if you intend to improve. (Leaders need to practice, practice, practice--just like any other learner.)
2. It's fine to practice by yourself but you'll improve faster with a goal to play in front of other people. (Leaders benefit from applying their skills and getting feedback from peers.)
3. You can't just read the notes on the page; you have to pick up the instrument and make sounds. (You won't learn it just from reading a book; you have to try it out and see what works.)
4. Build up your physical strength slowly; don't expect to play for an hour when you're just beginning. (There's no such thing as a born leader. A leader always develops the skills to lead.)
5. Take regular breaks during practice; walk around and stretch to loosen up. (Regular breaks in coaching or leadership training allow learners to integrate skills.)
6. Build variety into your practice sessions (different music, scales, and techniques). (Leaders learn the most through a variety of learning styles.)
7. Play for anyone who will listen. (Take on leadership challenges and projects at work, at home, and in your community.)
8. Find a good, compatible teacher. (Find a good, compatible coach.)
9. Ask your teacher for positive feedback. (The best leaders maximize their strengths rather than focusing on their weaknesses.)
10. Don't compare yourself to anyone else. (As a leader, develop your own style.)
11. Immerse yourself in the world of cello (listen to recordings, watch others play, etc.). (As a leader, immerse yourself in the leadership literature. Take what works and apply it.)
12. Play duets with other musicians. (Find a buddy or trusted colleague; share your process and challenges; get good advice.)
13. Enjoy making music, not making perfect music. Notice improvement and applaud yourself. (Try new skills and behaviors; get feedback; learn from your team; celebrate improvement.)
And my last lesson is to acknowledge the source of your inspiration. My down-the-street neighbor, Anna, is a 10-year old with an amazing talent for the cello. Over the holidays, she played a Bach Prelude for me that just touched my heart. I was amazed to hear that little voice in my head say, "I want to learn how to do that." Thank you, Anna, for sharing your gift and inspiring me to become a learner again.
Posted by Cynthia Clay at 8:44 pm 0 Comments
---
Wednesday, July 8, 2009
Well, I'm on Twitter. And it wasn't too hard to set up an account.
I actually read a book about using Twitter for marketing (I am such a Baby Boomer....we still read books). At any rate, the marketing book stressed that you should customize your background before you start tweeting. That slowed me down for two or three months since I actually don't have time to think about customizing the background to anything right now.
However, in our latest Virtual Facilitator Trainer Certification course, Nancy Kohutek, Director of Education at Coldwell Banker, presented her final 20-minute webinar this week on the topic of using Twitter in business. She thoroughly captured my interest again and motivated me back to go back to Twitter to figure out that customized background issue.
So I'm in the game. I attracted 10 followers before I had actually contributed anything to anyone so I feel some obligation to actually say something interesting. If you'd like to follow me, my username is cclayatnetspeed.
I plan to tweet on leadership development, customer service, virtual learning, running a business, and conducting webinars. Should be fun.
Posted by Cynthia Clay at 10:50 pm 0 Comments
---
Wednesday, July 1, 2009
The world is waking up. I've noticed more articles in major publications detailing the impact of peak oil, global climate change, world water shortages, and the need to rethink our own economy. Though this may seem scary, it is certainly a positive change in my view. Remaining in denial (with your fingers in your ears) may give you the illusion of stability. But getting out in front to envision a sustainable future for business and community is, well, a heckuva lot more inspiring and more rewarding.
Peter Senge (and colleagues), the author of The Fifth Discipline, has published an awe-inspiring new book: The Necessary Revolution (How Individuals and Organizations are Working Together to Createa a Sustainable World). To quote: "...there are thousands, probably millions, of...people searching for innovative ways to create a more sustainable world."
He brings many of the same tools for organizational learning that he has stressed for over a decade and applies them to the most pressing challenges that we are facing today. He completely captured my attention by sharing story after story of people who have influenced their leaders inside organizations to embrace sustainability, not just because it's a "nice to do" but because it's absolutely critical to the organization's survival and prosperity.
Coca-Cola, Dupont, BP, Xerox, Alcoa, Nike, Costco, and WalMart are all featured corporations who have made radical changes in the way they do business by seeing the larger systems in which they operate, collaborating across boundaries (Coca-Cola and the World Wildlife Foundation is just one example), and creating innovative, sustainable solutions.
If you've ever felt that these problems are too overwhelming or too big for you to take on, The Necessary Revoluation gives you the information, the tools, and the motivation to make a difference from within your organization. I highly recommend it.
Posted by Cynthia Clay at 10:33 pm 0 Comments
---
Wednesday, June 17, 2009
We've been working hard on a new book called Great Webinars: Creating interactive learning that is captivating, informative and fun. It should be published toward the end of summer. For those of you who've written a book before, let me tell you that my respect, admiration, and awe for what you've accomplished has quadrupled. It's pretty darn hard to write a compelling book on any topic, I've concluded.
Great Webinars will be focused on how to raise the bar for web workshops: from one-way communication vehicles, to interaction, collaboration, and engagement. If you've attended one of my public webinars this year on virtual facilitation, then you'll recognize many of the principles and practices that we explore in the book.
Our Virtual Facilitator Trainer Certification course is a deep dive into these same themes, culminating in your delivery of a 20-minute webinar that reflects everything you've learned about how to repurpose classroom training for engaging virtual delivery. The next offering of the VFTC course is September 2009 (back to school!).
I'll keep you posted about the launch of Great Webinars. Whether you attend the VFTC course or you read the book, we hope that you begin to create web workshops that capture attention, build skills, and lead to learning transfer and performance improvement.
Posted by Cynthia Clay at 9:04 pm 1 Comments
---
Thursday, May 14, 2009
I attended the monthly networking breakfast of the Women's Business Exchange here in Seattle this morning. The featured speaker was Connie Thompson, a local TV anchor and consumer advocate. Her talk was authentic, honest, refreshing and funny. She shared from her heart about the challenges and changes she's experienced in the TV industry, including being bumped from nighttime anchor back to consumer reporting and how she chose to respond to that change. She told a hilarious story about getting a massage in Europe in which she carefully put, what she thought was, a shower cap with holes for her ears over her head. Only after the massage was over and she was getting dressed, did she realize that she had actually carefully placed a pair of underwear on her head! Her message was to take our work seriously but be willing to laugh at ourselves and our mistakes.
As we all laughed heartily with her, I remembered my own examples of the universe helping me get perspective. Several years ago, a colleague and I gave a talk at the ASTD International Conference to an audience of 500 enthusiastic participants. They loved the session and their evaluations were unanimously, top-of-the-scale, positive. I thought I was hot stuff. My inflated ego and I caught a plane back to Seattle, with a stop-over in Denver. Imagine my shock when I walked to the gate for my connecting flight and discovered an entire team of ten people who had attended a failed company retreat I led a few months before! They were all waiting for the same flight home to Seattle. From elation to deflation in one day! I laughed inwardly at my personal smack-down and resolved to be more balanced in my assessment of myself.
Ah, yes, humility is a wonderful thing.
Posted by Cynthia Clay at 6:13 pm 0 Comments
---
Friday, May 8, 2009
I have to give a big ole shout out to Dave Ritter at the U.S. Tennis Association. He just completed the Virtual Facilitator Trainer Certification course, along with several of his colleagues at the USTA.
Here's a sampling of the kind of positive feedback we get after this course:
"What a fabulous class it has been! I enjoyed the relevant assignments, wonderful interactivity in the sessions, adn the terrific, sincere work everyone has posted here for all of us to learn from....Thanks, NetSpeed, for providing relevant, fun learning experience.

"Thanks, NetSpeed, for a truly incredible learning experience....I thoroughly enjoyed the journey."
"I am excited to use all of my new tools to successfullly repurpose all of my webinar training opportunities to ensure learning transfer that is timely and measurable."
Dave, bless him, called me after the class ended and asked, "Would you like some feedback?"
I heartily agree to hear what he had to say. And we had a great phone call where he gave me two pages of notes--all suggestions for making the course even better for the next group of participants. I can't tell you how much I appreciated getting his suggestions. Sure, it's great to hear positive feedback. But, in the end, the feedback that really makes a difference allows us to tweak, fiddle with, and improve our courses.
I'm very aware of how much courage and commitment it takes to make that phone call and ask, "Would you like some feedback?" And I'm equally aware of how busy we are all these day--making time to share detailed feedback is a real gift.
So, thank you, Dave!
Posted by Cynthia Clay at 2:59 pm 0 Comments
---
Thursday, April 30, 2009
I just attended a one-day think tank in Washington, D.C. sponsored by the ISA (the association for learning providers). It was a jam-packed day featuring several thoughts leaders, including David Cain of MediaSauce, Sandy Speicher of IDEO, and Andre Martin of M&M Mars. The participants (mostly executives in training companies) were joined by ten students from Darden College. And the event was graphically-facilitated by two amazing women who captured ideas all day in text and pictures.
I'm still processing the many questions, big ideas, and trends that were discussed. As I transcribed my scribbled notes, I was struck by the importance of the questions shared by Sandy. Pause for a moment and filter the future through the lens of these thought-provoking questions:


How might we engage learners as creators?
How might we build platforms and networks for lasting participation?
How might we engage the know how of our learners in the creation of the learning experience itself?
How might we allow for real-time feedback and interaction?
How might we help learners know how to include and incorporate the thinking of others in their work?
How might we leverage the infrastructure of existing systems to produce user-generated content?
How might we help people develop roles in their community and the world simultaneously?
How might we equip learners with the tools to take action on a big scale?
How might we prepare people to emotionally and energetically handle the "bigness" of the global information they face every day.
What if learning was always a service experience?
How might we engage the passion of learners in the creation of their experience?
How might we leverage networks to accumulate and distribute knowledge?
How might we measure learning?
How might we help people thrive in a distracted world?
How might we provide multi-sensory information?
How might we engage multiple senses?
How might we leverage visual tools?
How might we create bite-sized learning?
I love these questions because they mirror many of the questions we have been asking ourselves! From our musings on these issues over the past two years, we have developed a social media platform that seeks to provide the common virtual space for learners to congregate, create, and share their experiences and insights. NetSpeed Fast Tracks has evolved through the feedback and suggestions of our clients. We invite you to join the community and participate in the learning.
Posted by Cynthia Clay at 6:59 pm 0 Comments
---
Monday, April 27, 2009
I just got back from an very interesting conference: The Women Presidents' Organization annual conference in San Diego. The theme this year was Sustainability and we heard a variety of speakers on this important topic. It has triggered many thoughts about how we're doing in our own sustainable business practices.
My husband and I have become very involved with the Transition movement in the US. Never heard of it? Well, that's probably about to change. There have been articles about this grass-roots phenomenon in the Christian Science Monitor, the NY Times (just last week), and, even, Elle magazine. Basically, Transition is a grass-roots movement which originated three years ago in England, led by a permaculturist, Rob Hopkins. He and his colleagues have written a book called The Transition Handbook and trained trainers around the world to lead these initiatives in their communities.
Transition is a positive, solutions-focused response to the challenges of peak oil, global climate change, and the growing economic crisis. It's all about building resilient, thriving local communities that can withstand the shocks ahead. NetSpeed Learning Solutions is co-sponsoring (with Sustainable NE Seattle) the first Transition Training in Washington State, coming up this weekend. We have 35 participants lined up and ready to learn more about how to be part of the solution in Washington State.
As I listened to Nancy Ramsey, a futurist, describe the potential cultural shocks we can expect, and marveled at T. Boone Pickens' plan for the growth of wind energy, I realized that, indeed, we are all in this together. I encourage you to find out how you can contribute constructively to help your community build it's capacity to thrive in the challenging times ahead.
Here's a video introduction on You Tube with Rob Hopkins.
Posted by Cynthia Clay at 3:27 pm 0 Comments
---
Monday, April 27, 2009
The new website is here! The new website is here!
I probably sound a little like Steve Martin (The new phone book is here!) but we've been working on our re-branded site for many months now. We're delighted to share it with you now. Please share your feedback with us.
On this blog, I intend to post regularly with brief musings on the state of leadership, customer service, virtual learning, and sustainable business practices. I want to avoid the trap of writing one-page essays, essentially pontificating on topics. If I think I have to do that every week, I'll stopping blogging in a heartbeat. Instead, I hope to help you get to know me, my voice, and the character of NetSpeed Learning Solutions.
I had a good laugh yesterday about the state of the Internet in our lives. Last week, I signed myself on Twitter. But, before I had a chance to create even a single tweet, I was interrupted by other work demands. (It's a sad day when you don't have time to micro-blog, for heaven's sake.) Yesterday, I was notified that I have my first "follower" on Twitter. Yikes! Suddenly I'm feeling pressure to say something relevant for this wonderful person who has chosen to follow me before I have even figured out what I will be tweeting. If you're on Twitter, I welcome you as a follower too. I've gotta get going now but I'll be back on this blog soon.
Cindy
Posted by Cynthia Clay at 3:16 pm 0 Comments
---
Sign in